---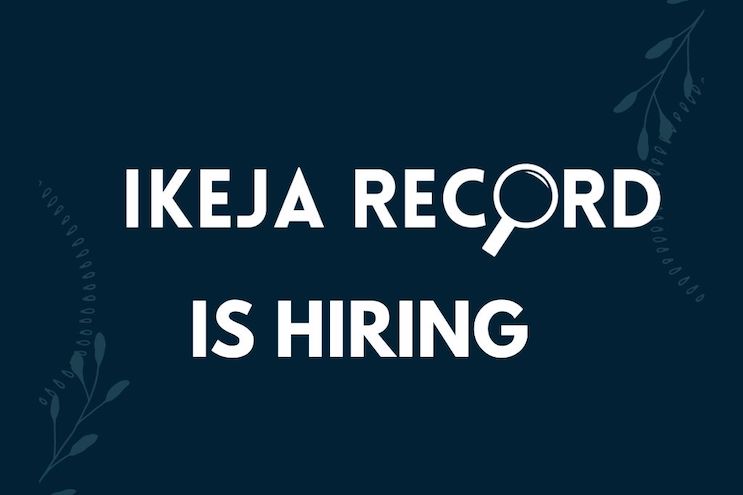 This position is no longer available.
The mission of The Ikeja Record is to become the most-trusted and most-accurate information resource for people who live or work in Ikeja. That means seeking out the truth and helping people understand the world from an Ikeja perspective is at the heart of everything we do.
To achieve this, we are currently seeking a Graphics Lead to join our team. You will play a crucial role in shaping the visual identity of The Record. Your work will contribute to creating engaging and visually appealing content that enhances our storytelling and resonates with our audience. You will collaborate closely with the editorial team to ensure that our graphics align with our journalistic values and mission.
Responsibilities:
Create visually compelling graphics, illustrations, and infographics to accompany our articles and stories.
Collaborate with the editorial team to understand the content requirements and develop visual concepts that enhance the storytelling process.
Design and produce graphics for various platforms, including our website, social media channels, and print publications.
Maintain and enforce brand guidelines to ensure consistency and visual coherence across all graphics.
Stay updated on current design trends and techniques to continuously improve the quality and effectiveness of our visual content.
Basic Qualifications:
Proven experience in graphic design, preferably in a newsroom or media environment.
Proficiency in graphic design software such as Adobe Creative Suite (Photoshop, Illustrator, InDesign) and Canva.
Decent portfolio demonstrating a diverse range of design skills, including typography, layout, and visual hierarchy.
Understanding of journalistic principles and the ability to translate complex information into clear and visually engaging graphics.
Ability to work effectively under tight deadlines and manage multiple projects simultaneously with minimal supervision
The monthly pay for this role is N166,500.
The role is remote.
Deadline to apply is July 28, 2023.
How to apply: Send your Resume and a Cover Letter to [email protected]. The subject of the email should include 'Graphics Lead'.
The Ikeja Record is committed to a diverse and inclusive workforce, one that reflects the diversity of the community we serve. Our journalism and the products we build in the service of that journalism greatly benefit from a range of perspectives, which can only come from diversity of all types, across our ranks, at all levels of the organization. Achieving true diversity and inclusion is the right thing to do. It is also the smart thing for our business. So we strongly encourage women, people with disabilities, and gender nonconforming candidates to apply.
The Question Marker Publishing Company, the publisher of The Ikeja Record, is an Equal Opportunity Employer and does not discriminate on the basis of an individual's sex, age, race, color, creed, national origin, alienage, religion, marital status, pregnancy, sexual orientation or affectional preference, gender identity and expression, disability, genetic trait or predisposition, carrier status, and other personal characteristics protected by law. All applications will receive consideration for employment without regard to legally protected characteristics. The Question Marker will also endeavour to provide reasonable accommodations for candidates that require it.