---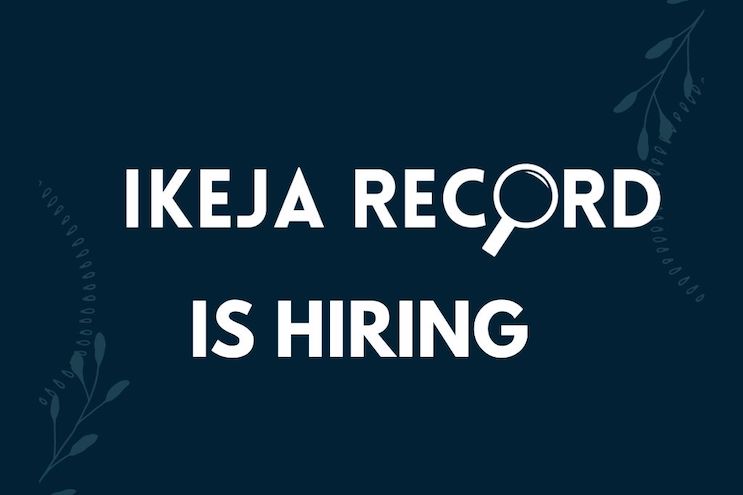 The mission of The Ikeja Record is to become the most-trusted and most-accurate information resource for people who live or work in Ikeja. That means seeking out the truth and helping people understand the world from an Ikeja perspective is at the heart of everything we do.
We are seeking a correspondent who will play a central role in how The Ikeja Record covers the Lagos State Government and the House of Assembly in Alausa. We want to cover the government with grace and warmth, but also with unflinching courage. The correspondent will work with co-editors and other colleagues to produce incisive and relevant journalism that spotlights government policies and holds power accountable. This is a fantastic job for someone who is passionate about journalism and truth-seeking, and is interested in deconstructing how power is used to shape society.
Responsibilities
Deliver daily, up-to-the-minute reporting on action in the Statehouse, including on major legislative debates and state budget negotiations.
Dig deeply into the inner workings of the current administration and maneuvering within the governor's inner circle.
Stakeout key legislative meetings and cover press conferences and gaggles in Alausa.
Build sourcing in legislative offices and the governor's office.
Stay ahead of all major state policy developments.
Basic qualifications
Experience working in a deadline-driven newsroom or other journalistic setting.
The ability to write compelling stories for an informed audience.
Ability to build a network of well-placed and trustworthy sources.
Ability to juggle tight deadlines and a demanding schedule.
A rigorous commitment to fair-minded, nonpartisan journalism.
Preferred Qualifications
Familiarity with decision makers in and around Ikeja is a plus but not required.
Believes in The Ikeja Record's mission and values and is dedicated to being a part of our innovation and growth.
Previous experience in a similar role.
The monthly pay for this role is N166,500.
The role is remote.
How to apply: Send your Resume and a Cover Letter to [email protected]. The subject of the email should include 'SH Correspondent'.
The Ikeja Record is committed to a diverse and inclusive workforce, one that reflects the diversity of the community we serve. Our journalism and the products we build in the service of that journalism greatly benefit from a range of perspectives, which can only come from diversity of all types, across our ranks, at all levels of the organization. Achieving true diversity and inclusion is the right thing to do. It is also the smart thing for our business. So we strongly encourage women, people with disabilities, and gender nonconforming candidates to apply.
The Question Marker Publishing Company, the publisher of The Ikeja Record, is an Equal Opportunity Employer and does not discriminate on the basis of an individual's sex, age, race, color, creed, national origin, alienage, religion, marital status, pregnancy, sexual orientation or affectional preference, gender identity and expression, disability, genetic trait or predisposition, carrier status, and other personal characteristics protected by law. All applications will receive consideration for employment without regard to legally protected characteristics. The Question Marker will also endeavour to provide reasonable accommodations for candidates that require it.