---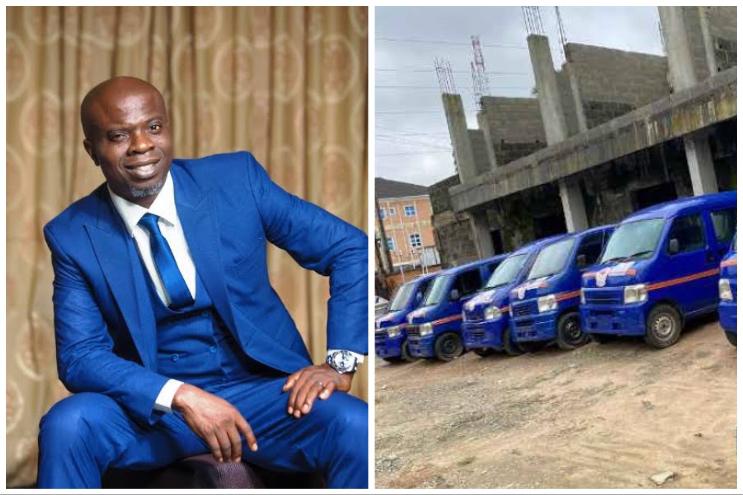 To celebrate his two years in Office, the Executive Chairman of Ojodu Local Council Development Area, Segun Odunmbaku launched several initiatives which included a teacher empowerment programme, SME training, school projects, distribution of subsidy removal palliatives to widows and a free transport scheme to assist cushion the effects of the fuel subsidy removal on the people of Ojodu and its environs.
While speaking with The Record's Omon Okhuevbie, Honourable Odunmbaku sheds more light on the ongoing free bus scheme in Ojodu environs, plans to solve the bad roads and drainage issues in Ogba axis and other plans for the next two years in the LCDA.
This interview has been edited for clarity and brevity.
Omon Okhuevbie: What inspired the Teachers Empowerment Programme?
Hon. Segun Odunmbaku: Our teachers have been doing so much. It is just a little way to say thank you for all they do for our children, for the educational sector, especially in the Ojodu LCDA.
OO: I have seen some of your achievements in your two years tenure, what more do you have in mind for the residents of Ojodu LCDA?
SO: It is to leverage on the good things I have been able to do. We started the Teachers Empowerment Programme last year, we are building more on it. We did 150 free JAMB forms last year, we did 200 this year. We did 150 free GCE forms last year, this year we did 200. So, it is just to build more on the foundation of what we have been doing.
OO: Any word for the beneficiaries of the free GCE forms initiative?
SO: Take advantage of most of the programmes that we have. There is a teaching tutorial going on for those that writing GCE. Please find out the venue and attend. Take it serious. We could only do 200, you can imagine the amount of people who were not able to get the GCE forms but you have been lucky because the local government intervened. So, make us proud and do your best.
OO: What projects should the residents be expecting from you next?
SO: We have more programmes coming up. We have another phase of the ICT programme coming up.
OO: What are your plans for the next two years of your tenure?
SO: We are not deviating from our H.E.Y.S agenda, which is health, education, youth and women empowerment, social infrastructure. What we tend to achieve the end of this tenure is to at least have a footprint in all of these programmes.
For example, we are looking forward to our Sports complex, our recreational center, which will be happening very soon. Our primary health centers, we have three that have alternative energy, we intend to make sure that all have alternative energy. We intend to employ more doctors, health workers, just to leverage on the things we've been able to do in the last two years to do more in the next two years.
OO: How long is the ongoing free bus scheme going to run for?
SO: As long as Dollar comes down. (Laughs).
OO: Are you saying till the end of the year?
SO: Yes, it is going to be running till the end of the year. We are to review the success, the progress that we encounter during the implementation and make sure we improve on it. We tend to keep running the buses, especially for the students.
OO: There have been complaints about drainage issues and bad roads around Ogba bus stop, what is the LCDA doing to solve these issues?
SO: We are working on our drainages extensively. If you look at our website, we've covered the Area G, Abisogun area, the Mokolu area. We've on it for over a month and when we are done, we will fix the drainage, so that the Lagos State Public Works Agency can come to fix the roads. We are also in talks with the office of the drainage services to see how they can assist us.