---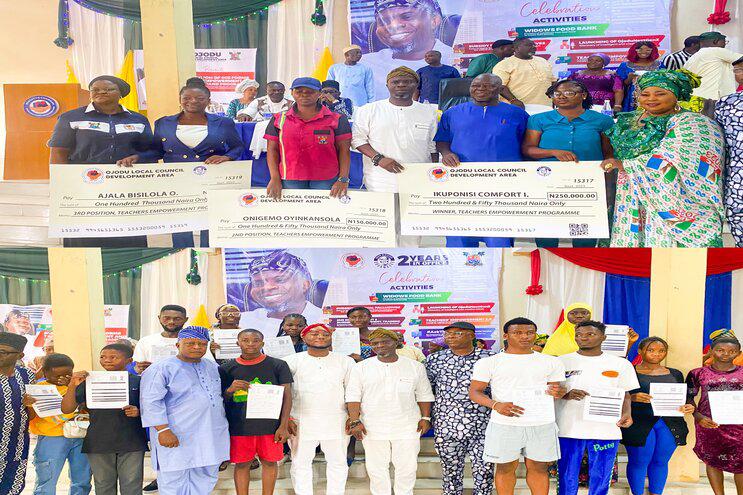 The Executive Chairman of the Ojodu LCDA, Segun Odunmbaku has urged the beneficiaries of his free GCE forms for secondary school students to shun all social vices such as gambling, cybercrime, cultism and hooliganism.
Odunmbaku made this call on Thursday at the Ojodu LCDA Secretariat during the presentation of the GCE forms to 200 beneficiaries.
The Chairman also presented bursary funds worth N50,000 each to 10 university students and cash prizes to outstanding teachers of the 2023 Teachers Empowerment Programme in the LCDA.
"Take it seriously. We could only do 200, you can imagine the amount of people who were not able to get the GCE forms but you have been lucky because the local government intervened. So, make us proud and do your best," the Chairman said to the free GCE forms beneficiaries." The Chairman added
One of the beneficiaries, Aliyah Ajibade, a secondary school leaver who plans to study Medicine at the University of Ilorin, said she heard about the free GCE form application from her uncle, submitted her name at the Secretariat and was lucky to be selected.
"My WAEC result was good except for Physics. Sitting for GCE will help me to try again and I hope I pass all my papers," Ajibade disclosed while appreciating the Chairman for the opportunity.