---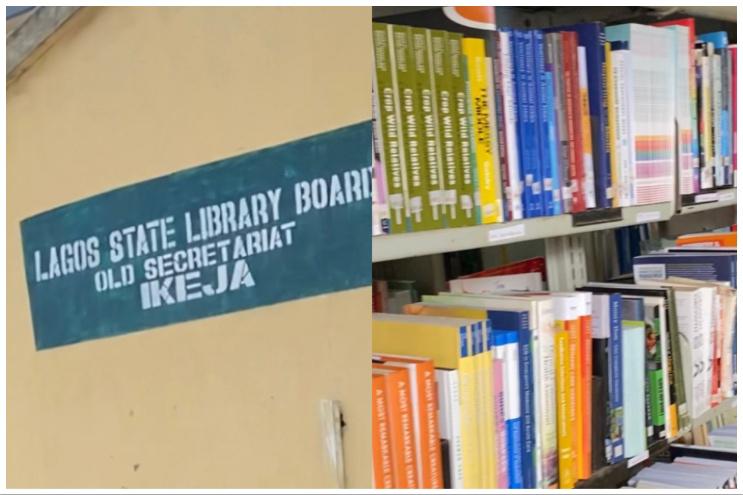 Have you ever wondered if there are public libraries in Lagos? A library where you can have access to different kinds of books for free? Yes, there are!
There are twelve state-owned public libraries in Lagos State and several others owned by private individuals.
If you are looking for a place of solitude to read books or find research materials, check out any of the libraries listed below.
Public libraries in Ikeja
Ikeja Secretariat library: This library is located at the Old Secretariat, Ikeja GRA. It has a separate library for children downstairs, while the library for adults can be found at the top of the building. It is free for all, you don't need to own a library card to have access to all the books. You can also borrow any book of your choice for two weeks before returning it to the library. If you aren't interested in reading the books, you can also use the library as a workspace, to work from home and use your laptop.
Henry Carr Public Library: It is located behind Quest filing station, at Olufeso street, Cement-bus stop, Ikeja. It is a free library owned by the state government. You don't need to purchase or have a library card to have access to the books in the library. However, books cannot be borrowed in this library. You can only read and use the books inside the library. I noticed that the books in this library are quite old, and the space is also small. According to a statement by the Lagos State Library Board, Henry Carr library was part of the libraries that was renovated but no sign of renovation can be spotted.
Gani Fawehinmi Library: This is a private owned library located at Nlp House, Otunba Jobi Fele Way, Alausa, Ikeja. It cost N2000 per day to use this library, or you can opt for the monthly subscription which cost N8000. You also have to pay N500 for each book you use in the library. If you are a law student or a lawyer, this library is the best option for you as you will find diverse law books and materials here. You are allowed to make use of the library as a workspace.

State owned public libraries in Lagos
Herbert Macaulay Library – 338, Herbert Macaulay Road, Yaba.
Ikorodu Divisional Library – T.O.S. Benson Road, Ikorodu.
Tolu Public Library – Temidire Street, Tolu School Complex.
Isolo Public Library – Holy Saviour College Road, Off Osolo Way, Isolo.
Epe Divisional Library – Recreation Field, Epe.
Badagry Divisional Library – Marine Road, Badagry.
Borno House Library – Block 130, Jakande Estate, Amuwo-Odofin, Mile 2.
Ipaja Public Library – No. 24, Akinogun Street, Shagari Estate, Pako Bus/Stop, Ipaja.
Ilupeju Public Library – No. 3, Ade Akinsanya Street, Opposite LSDPC, Ilupeju.
Meiran Public Library – Meiran.
Private owned public libraries in Lagos
ZODML Community Library (Zaccheus Onumba Dibiaezue Memorial Libraries) 196 Awolowo road, Lagos.
Crimmd Library – 138 ,Ejigbo Idimu Road, Ejigbo, Oshodi Isolo, Lagos, Nigeria
Strexfree Library – Saint Finbarrs College Road, Akoka, Lagos.
Fola Sasegbon Memorial Law Library – 46 Akinsoji Street, Fadeyi, Shomolu, Lagos.
Centre for Contemporary Art Lagos Library – 9 McEwen Street, Yaba, Lagos.