---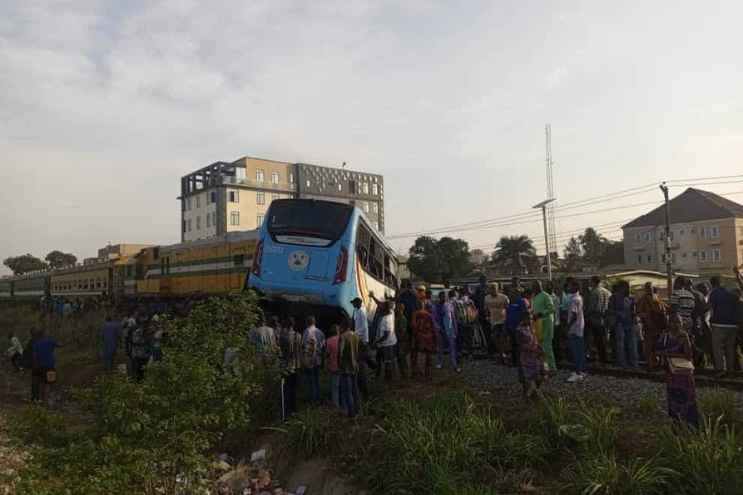 On Thursday morning, flag officers tried to stop a bus conveying 85 civil servants to work from crossing a rail track as a train approached. But the driver had other ideas. He assumed he could quickly make the crossing before the train arrived. But he was wrong.
The train, unable to break in time, swept the bus along for several metres before finally halting at the Shogunle axis of the Lagos-Abeokuta expressway, to the horror of many on the scene.
At least six people have been confirmed dead, and many others injured according to the authorities.
Lagos State Governor, Babajide Sanwo-Olu said he was "deeply saddened" by the incident. He also visited the Lagos State University Teaching Hospital where the injured were being attended to.
"This was a totally avoidable incident that simply required patience and the need to follow proper transportation protocol," he said.
The Governor declared a state of mourning for the next three days and suspended all campaign activities ahead of state elections on March 18.
"All flags will be flown at half mast and tomorrow all civil servants will work till 12 noon before returning home to be with their loved ones during this trying time," Sanwo-Olu said.