---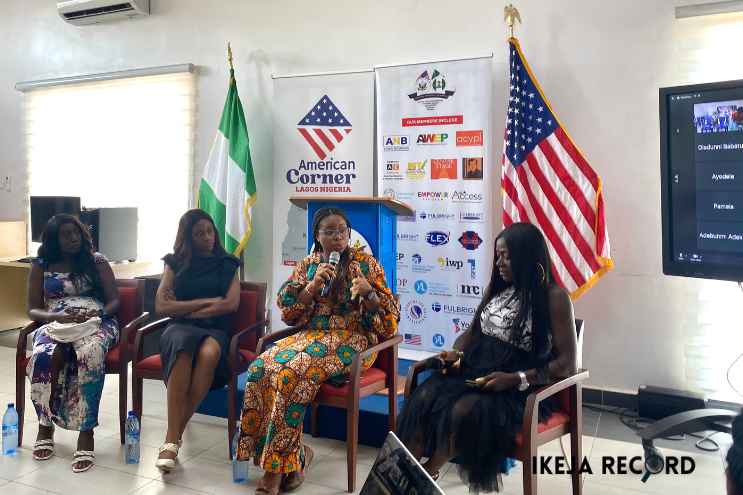 Olatokunbo Ogunlade studied Computer Science at the Olabisi Onabanjo University in Ogun State. After graduation, she got married and was a stay-at-home wife. She was seven months pregnant with her daughter when she realised she had nothing in her bank account and was depending on her husband for almost everything.
Determined to change her situation, despite being heavily pregnant, she went online to search for money-making skills and discovered computer programming. She took several classes while pregnant, took a short break after childbirth, and then returned to learn more.
Years later, Ogunlade is now a systems engineer and the founder of The Coding Mum, a community that encourages mothers to build a career in tech.
"Tech changed my life," Ogunlade said on Wednesday during a panel session organised by the American Corner Ikeja to celebrate International Women's Day.
Ogunlade was also joined on the panel by a medical doctor and the co-founder of Oncopadi Technologies, Dr Adaorah Enyi.
Dr. Enyi said women should stop self-sabotage and believe in themselves.
"If she can do it, why can't you," Dr. Enyi said during the panel session, apparently referring to Ogunlade's success.
"We are always quick to liken our stories to our environment," she added. "We say 'oh because we finished with a third class, we cannot change the narrative'. We are very quick to lay blame on our situation but I can tell you today that there is no rule book to penetrating or building a successful career in tech."
One of the attendees of the American Corner event, Sarah Karakitie, commended the US cultural outfit for the panel session and digital training.
"I learned about customer relations; I learned that if you don't take care of your customers, somebody else will," she said.
The event was attended by over 50 women and was organised in partnership with SieDi-Hub, Boundless Hands Africa Initiative for Women and Children, and Roseline Initiative.
It commenced with two sessions on Digital Skill training for Startups and SMEs, teaching the attendees how to use Google and various social media platforms to leverage and upscale their businesses.
The American Corner in Ikeja, like others across the world, is an information resource centre for locals to learn about American culture and society. It was launched in March 2022.