---
---
Welcome to Ten Things on the Record where we curate a list of things you need to know if you live or work in Ikeja.
---
Osinbajo visits Ikeja, pays tribute to 'decent gentleman' Oladipo Diya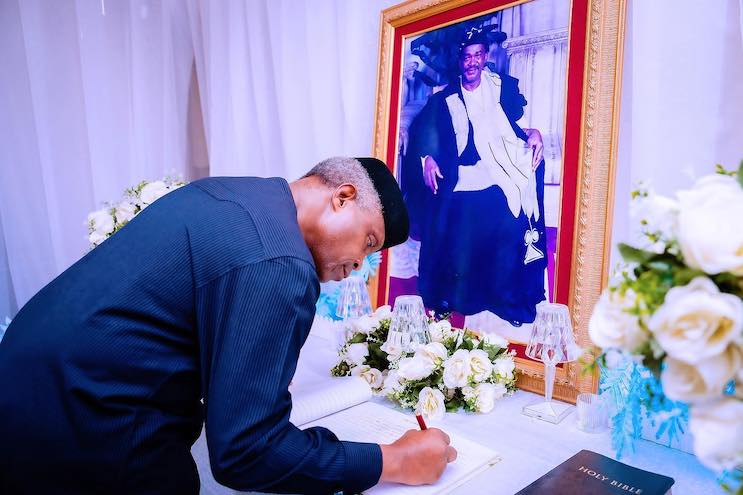 Vice president Yemi Osinbajo has described General Oladipo Diya as "a decent gentleman, and an outstanding soldier and leader."
Osinbajo made the remark during a condolence visit to the Diya family home at 31, Adekunle Fajuyi Way in GRA, Daily Post reported.
"General served his country and its people well," Osinbajo said. "Both as a soldier and later as a political leader – at all times, he demonstrated a rare ability to manage men and material efficiently, he built trust because he trusted others and served with integrity and forthrightness. We will remember him well and celebrate his legacy always.
"On behalf of the President of the Federal Republic of Nigeria and our government, I express sincere sympathies and pray that his memory will always be blessed."
General Diya, former Chief of General Staff and deputy to dictator Sani Abacha, died on March 26 aged 78.
He was sentenced to death by firing squad over an alleged coup against the Abacha regime in 1997 but received a reprieve after Abacha's death in 1998.
Tinubu's daughter-in-law opens toy shop in Ikeja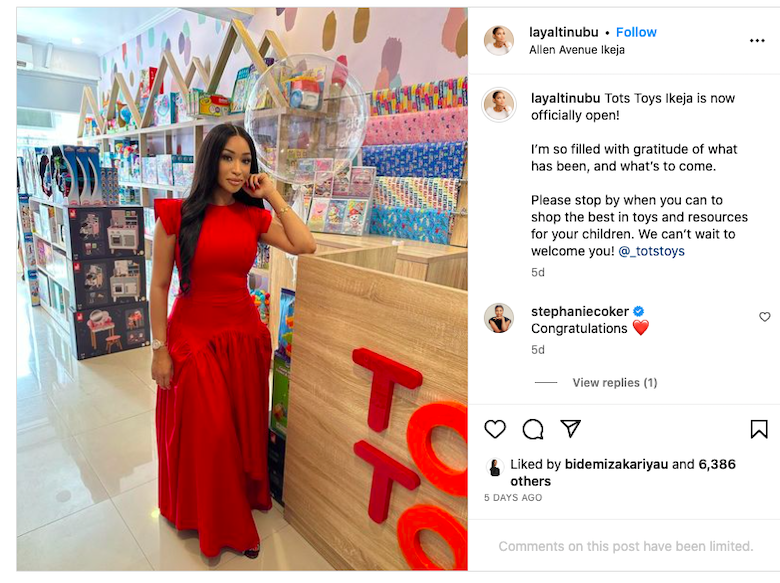 Layal Tinubu, who is married to a son of Nigeria's president-elect, Bola Ahmed Tinubu, has opened a kids toy shop in Allen Avenue.
"Tots Toys Ikeja is now officially open!," Layal said on Instagram. I'm so filled with gratitude of what has been, and what's to come."
Layal started the toy business five years ago, Daily Independent reported. She is also a co-founder of Noella Foundation, a non-profit working to "provide lasting solutions for youth empowerment, eradicating hunger, education and entrepreneurship" in Nigeria and Africa.
Easter is about tolerance, peace, Sanwo-Olu's wife preaches in Alausa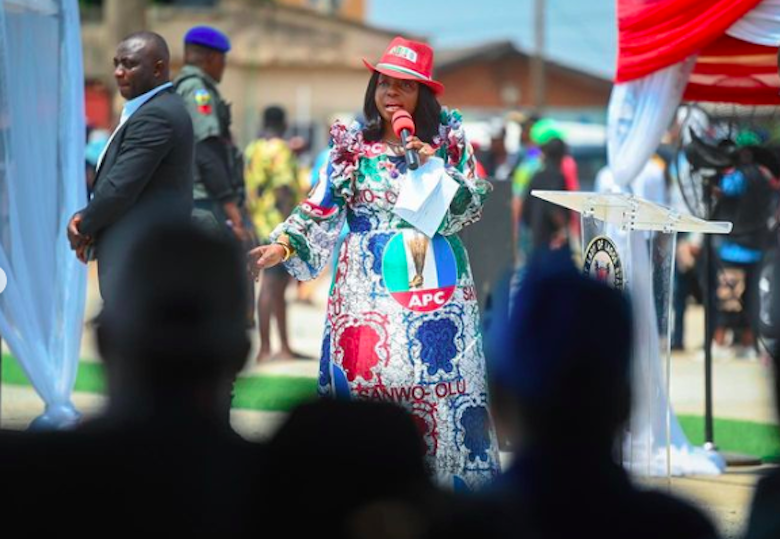 The wife of the Lagos State Governor, Dr. Ibijoke Sanwo-Olu has urged Nigerians to imbibe the spirit of tolerance and peace as part of the Easter celebrations.
She made the comment during a family Easter feast organised by the office of the First Lady at Lagos House, Alausa, P.M. News reported.
"Beyond the celebration, we are encouraged not to lose track of the significance of Easter," she said. "We are specifically and categorically admonished to imbibe the spirit of tolerance, peaceful co-existence, and sacrifice for one another, which Jesus Christ demonstrated throughout his period on earth."
Road construction to commence on Ashafa street in Ojodu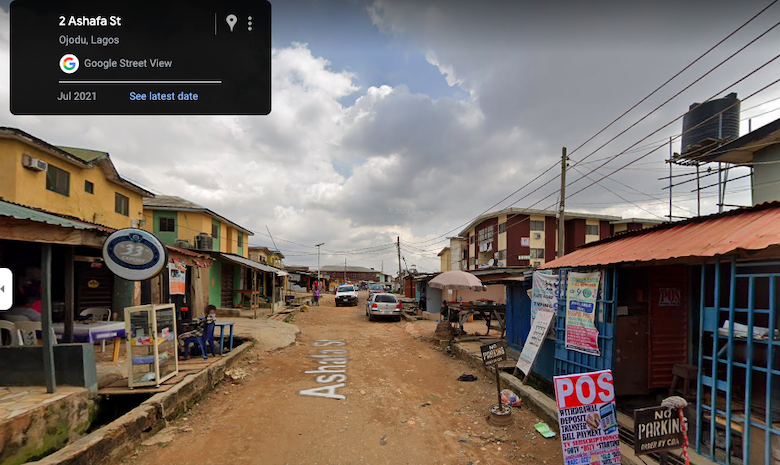 The Lagos state government is set to commence the construction of a "strategic community road" on Ashafa street, P.M News reported.
The construction work was reportedly facilitated by the lawmaker representing Ikeja Constituency 2 at the Lagos State House of Assembly, Hon Adedamola Richard Kasunmu.
According to P.M News, stakeholders on Ashafa street are expected to hold an interactive session with officials of the Lagos State Ministry of Works at the project site after the Easter break.
Lagos lawmakers tour primary health care centres in Ojodu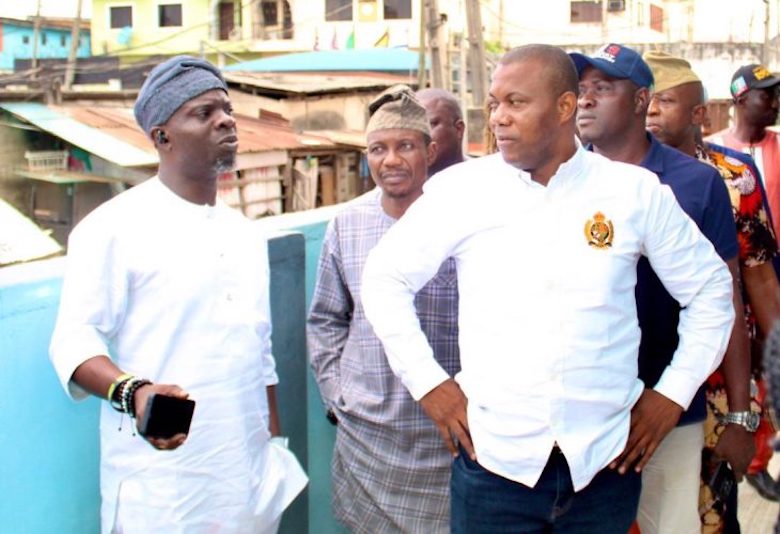 Members of the Lagos State House of Assembly health committee have made an official visit to Ojodu LCDA as part of their oversight functions.
They were hosted by the Executive Chairman of the LCDA, Hon. Segun Odunmbaku.
The lawmakers – Hon. Noheem Adams, Hon. Femi Saheed, Hon. Makinde Rasheed and Hon. Jude Idimogu – toured primary health care centre in the local jurisdiction.
"The committee members praised the quality edifices and facilities inspected, advised health personnel to intensify community advocacy and engagement while promising to recommend for more manpower, equipments and supplies from the State Government," a statement from Odunmbaku's spokesperson, Bello Akinkunmi Yakub, said.
Ikeja lawyer laments mass killings in Benue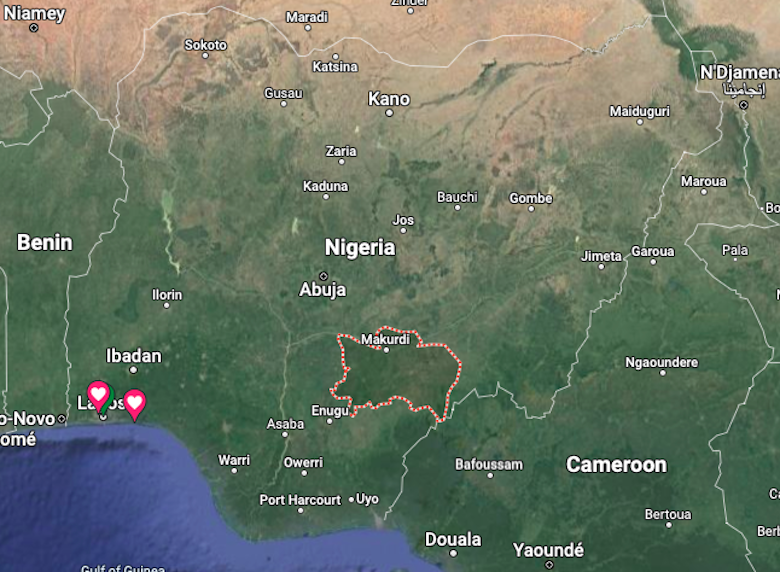 A former publicity secretary of the Nigerian Bar Association in Ikeja, Marvin Ibem, has decried the killings of more than 40 persons in Umogidi, Benue state.
The violence was allegedly perpetrated by herdsmen.
"It is a disaster and personal loss to me as most of the victims are either related to me or are well known to me," Ibem said in a press statement.
President Muhammadu Buhari has condemned the killings and ordered security agencies to fish out and deal with the attackers.
Ude wins Ikeja Golf Club contest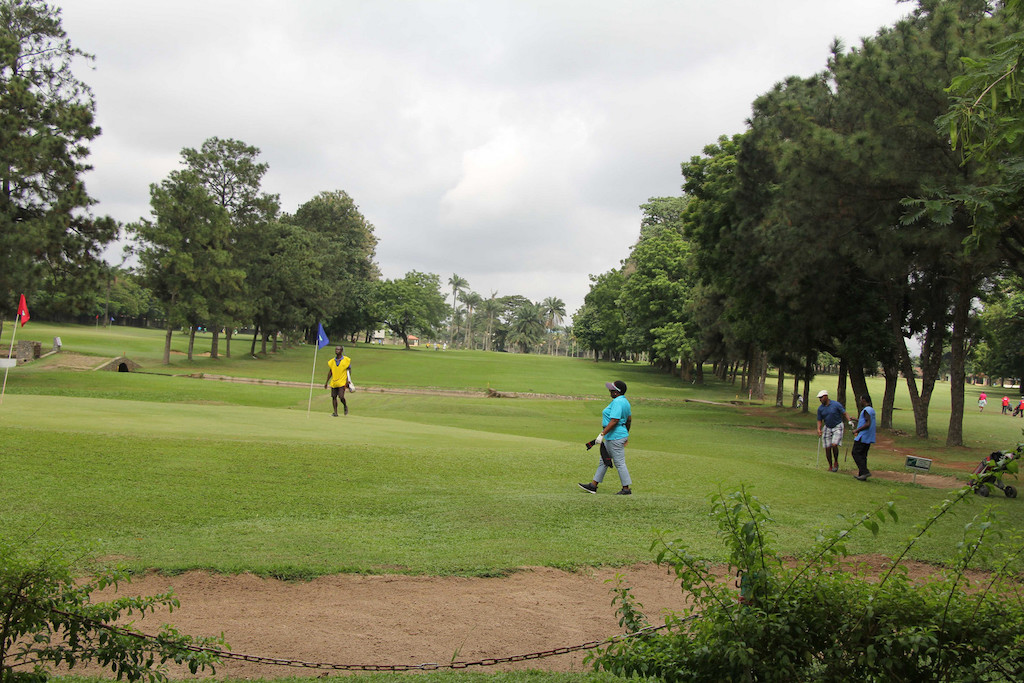 Chidioke Ude has beaten 179 other players to win Ikeja Golf Club's April Monthly Mug competition.
He won with a gross score of 79 off 15 handicap and 64 net, the Guardian reported.
The victory comes with a night-stay ticket for two at a five-star Marriott Hotel.
The competition was sponsored by Friends of April.
Lagos seals two supermarkets for selling expired products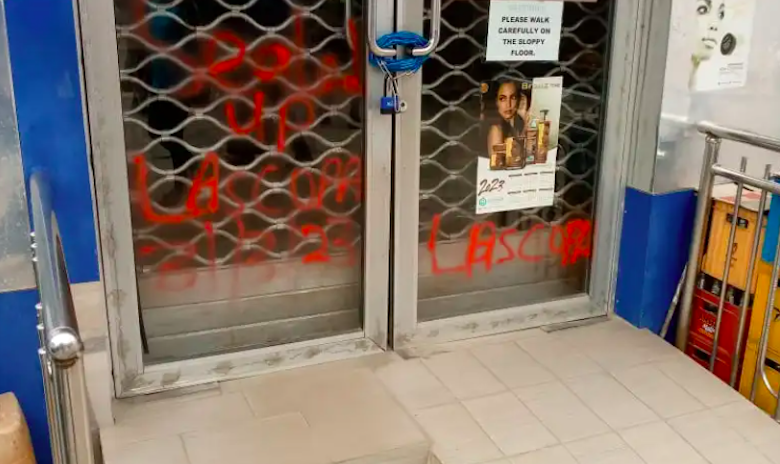 The Lagos state government has sealed two supermarkets – Green Basket and TobbyEd in the Shomolu area – for selling expired products.
In a statement, the General Manager of the Lagos State Consumer Protection Agency (LASCOPA), Afolabi Solebo, said the expired products include Tomi Apple Drinks, Nutriben Cereals, SMA Gold and Quick Oats among others.
Solebo urged members of the public to contact LASCOPA about any Supermarket found selling expired or hazardous products to unsuspecting members of the public across the State.
In March, LASCOPA had also shut down Chiffy supermarket in GRA, Ikeja, for selling expired toothpaste and other household products.
How to contact LASCOPA: By visiting the Agency's Head office located at 2b, Soji Adepegba Close, Off Allen Avenue, Ikeja, or any of its Annex offices at Badagry Local Government Secretariat, Bariga LCDA Secretariat, Ikoyi-Obalende LCDA Secretariat and Ikorodu Local Government Secretariat.
Members of the public can also call 08092509777, 08124993895, 09064323154 or send Emails to [email protected] or [email protected] to report any individual or company that infringes on their rights.
Lagos issues 90-day ultimatum over 349 distressed buildings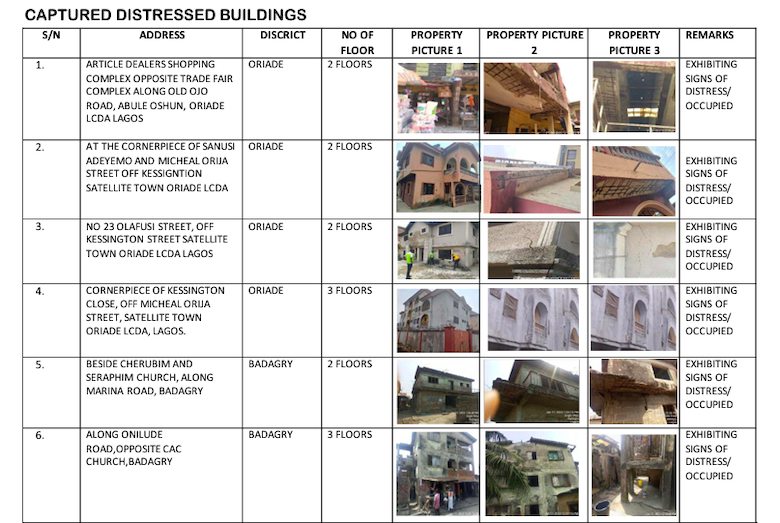 The Lagos State government has issued a 90-day ultimatum to owners of 349 distressed buildings in the state to either re-engineer or remove the buildings, Premium Times reported.
According to a statement signed by the general manager of the Lagos State Building Control Agency (LASBCA), Gbolahan Oki "all statutory enforcement notices on the structures" have been served.
LASBCA has also published the full list of all the affected buildings.
Lagos is notorious for collapsed structures due to poor construction standards.
UK to halt 'active recruitment' of Nigerian doctors, health workers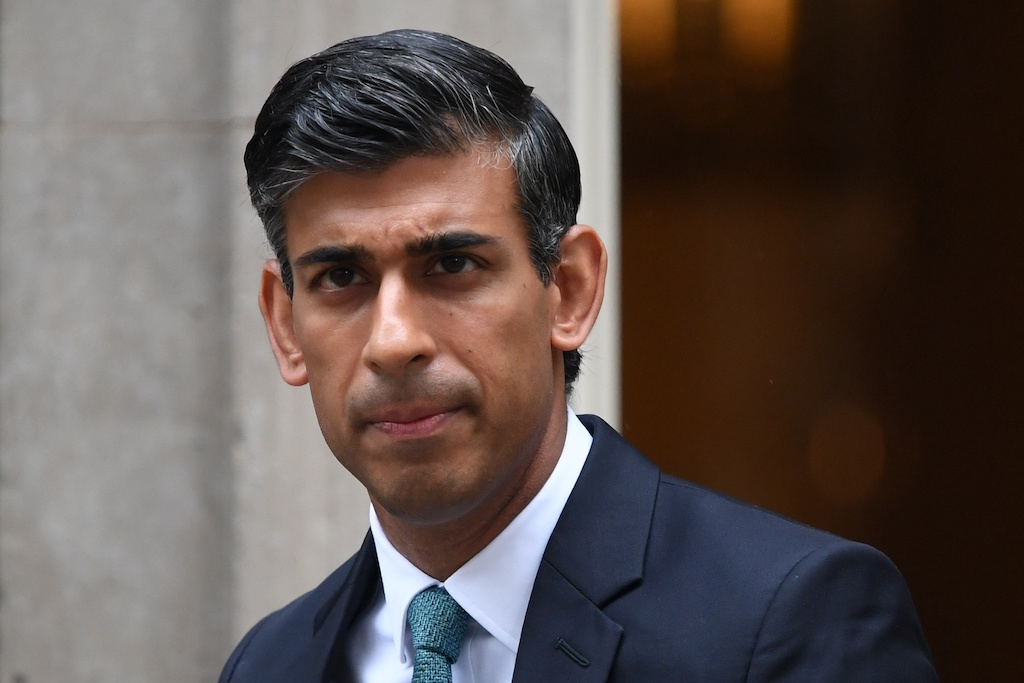 The United Kingdom has categorised Nigeria as one of the countries that should not be actively targeted for recruitment by health and social care employers, the Punch reported.
This comes one month after the World Health Organisation said Nigeria was among 55 countries, facing the most pressing health workforce challenges related to Universal Health Coverage.
However, the categorisation does not "prevent individual health and social care personnel resident" in Nigeria from "making a direct application to health and social care employers for employment in the UK of their own accord," the UK government said.