---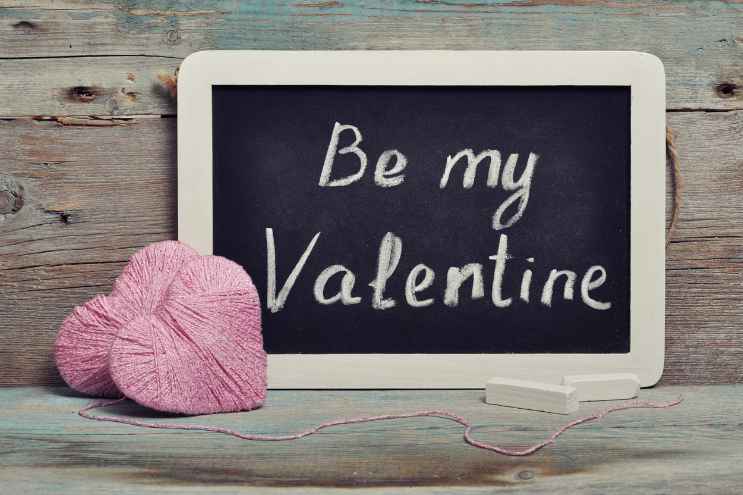 "Love don't cost a dime" is a big lie propagated by the Nigerian singer Magixx. Love costs a lot, and it is that time of the year again. Valentine's Day is around the corner, love is in the air, and this love requires you to spend money.
But you don't have to break the bank. That is why I went around Ikeja curating the best stores for the best gifts.
You must understand that getting the right gift for your loved one is important. It doesn't have to be super-expensive or flamboyant. It just has to be something they appreciate. One tip is to pay attention to things your partner has been thinking of getting for themselves.
And if you are short of ideas or inspiration, check out these stores in Ikeja.
1. Miniso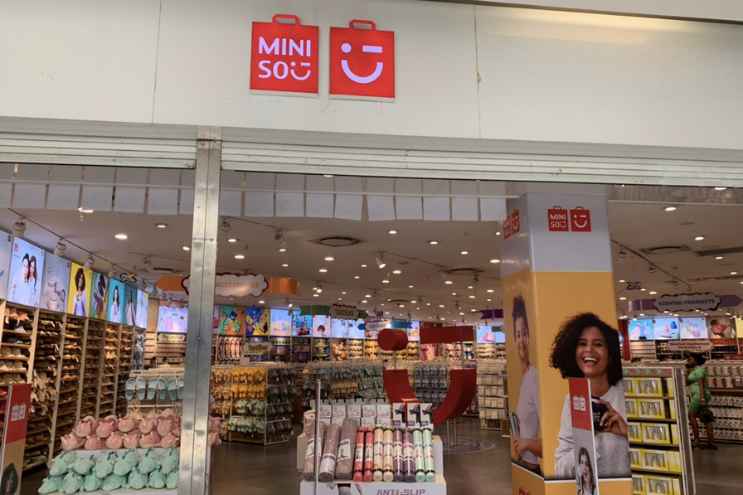 This is a Chinese low-cost retailer and variety store chain that specializes in household and consumer goods including cosmetics, stationery, toys, fashion items, gadgets and kitchenware.
This store is known for its one-of-a-kind, cute, and essential goods. Because of the unique stock, you can be certain to get an endearing item for a loved one here.
For Women: Items you can gift your partner from Miniso include plushies toys; they stock the cutest and fluffy plushies toys in various designs and animals. Perfumes, cosmetics, make-up brushes, lip gloss, nail polish, fashion bags and purses, beach hats, earrings, bracelets, hair accessories, yoga mat are other examples.
For Men: Comics-inspired note pads, cute mouse pads, and wallets.
Unisex: Lamp, diffuser, perfume, headphones, key holder, colourful crocs, power banks.
Budget: The lowest item in Miniso cost N950, while the most expensive item cost between 7000-N8000.
Ongoing Val Promo: They currently have no ongoing Valentine's Day promo but you can shop for some items at discount prices.
Rating: 7/10
Our Review: The gifts you can get for men in this store are quite limited, but for children and women, there is a wide variety of items.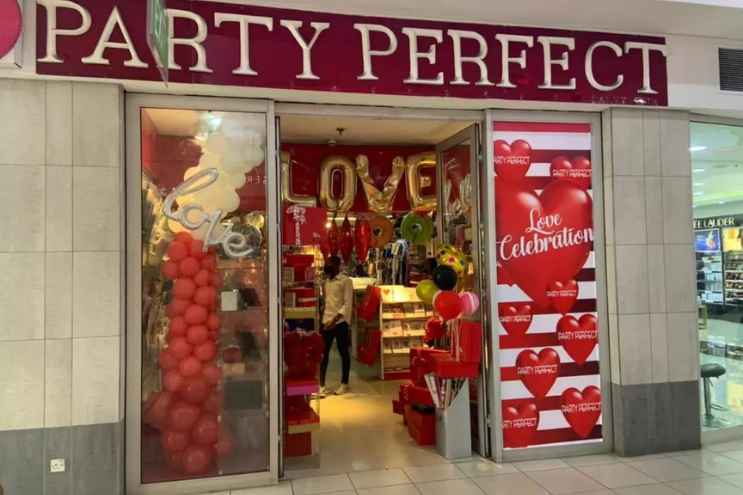 This is a store for all things gifting. They stock items like gift boxes, wrapping papers, gift cards, flowers, balloons, picture frames, children's toys, bridal shower items, and more.
Gift items for men & women: Flowers, scented candles, picture frames, perfume, and gift cards.
Budget: Gift items in this store are from N2000 and above. To get a nice gift plus wrapping and gift bag or box, you should budget between 10,000 – N15,000.
No ongoing Valentine's Day promo.
Review: Party perfect is the perfect store for party items, gift boxes, gift bags and cards. Their gift items for the seasonal occasion are quite limited but if you are looking for the right place to get Valentine's day decor, balloons, flower petals, mini candles or lighting for a romantic dinner at home, you are in the right store.
Customer service rating: 7/10
3. Glendora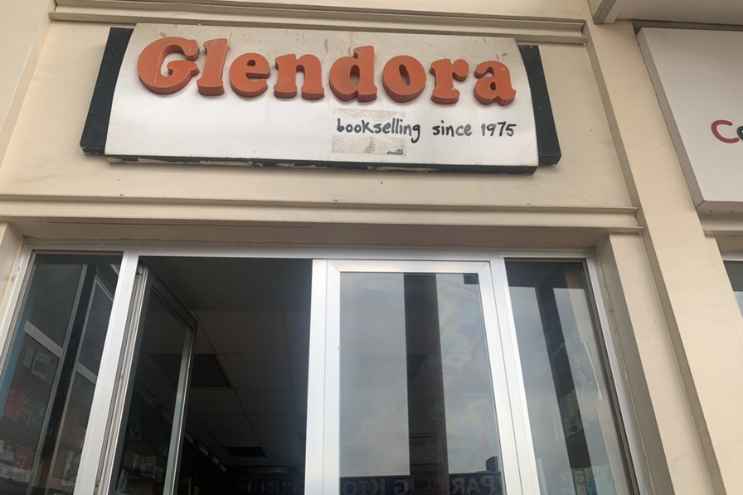 If your loved one is an avid reader, the Glendora bookstore is a great place to find a gift. They stock different genres, from fiction to non-fiction, cookbooks, self-help books, children's books for all ages, and more.
Budget: N3000 – N6000.
Review: Glendora has so many books but few of the latest and trendy ones by popular authors. According to the store attendant, you can preorder your preferred book if they don't have it in stock.
4. Pandora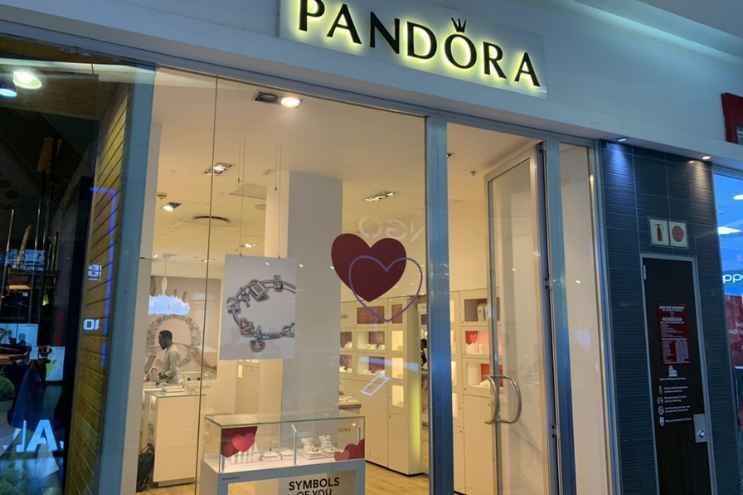 This is a luxury jewellery store where you can purchase quality earrings, necklaces, bracelets, charm bracelets, and rings. 
As a gift for your partner, you can get their signature charm bracelets, and choose specific charms that tell your love story or a fond moment.
Ongoing Valentine's Day promo: Pandora has an ongoing promo, which allows you to buy four different jewellery items and you will get an extra item for free. This means you get to have five jewellery pieces. You can create your Valentine's Day gift box from this store by getting a pair of earrings, necklaces, fashion rings, a bracelet, and then you get an extra item for free.
There is also a discount on each item purchased. So even if you don't want to participate in their 'buy four items and one free' promo, you will get a discount on any of your purchases.
Budget: N72,000 and above.
Review: This jewellery store is quite expensive, but nothing is too much for a loved one, right?
Customer service rating: 8/10
5. Ovis Massage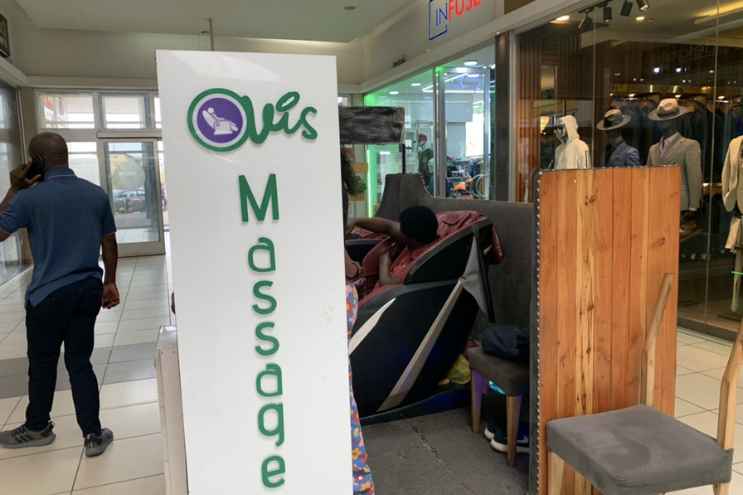 This is a small massage parlour in the mall, with a chair-like massage machine for relaxation. You can gift your partner a session, or even opt for a couple massage package.
Budget: N1075 – N4300. The kind of massage session you opt for depends on the price. They have the basic bouquet which costs N1,075, the classic bouquet cost N1,613, the special bouquet cost N2,150, while the premium bouquet cost N3,225 and the comprehensive bouquet cost N4,300.
Review: A session at Ovis massage can be included as one of your gifts to your partner. A usual body massage in a spa would cost you so much, Ovis massage is quite affordable and your partner will enjoy the feeling of having an automated machine massage his/her body without human contact.
Customer service rating: 8/10
No ongoing Valentine's Day promo.
6. Truffles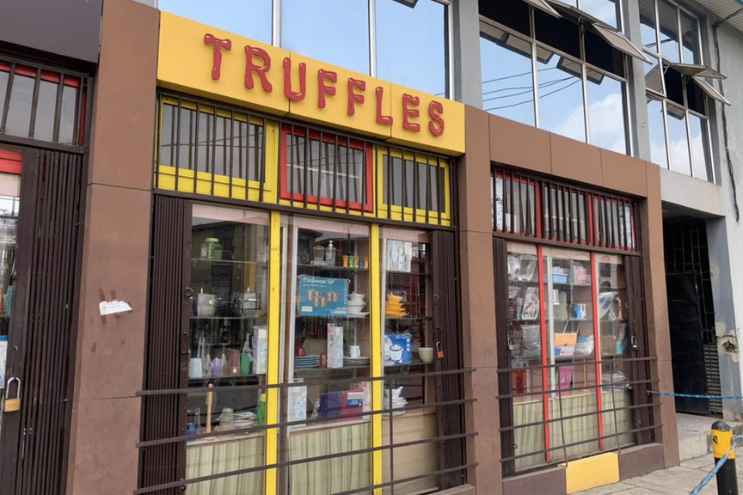 This is a gift store located at Ogba, opposite AP filling station Aguda. They sell household items, gift bags, wrappers, kitchen wares, party gifts, men's cuff links, picture frames and more.
Budget: N2000 – N10,000
Review: This store actually stocks a lot of household items. You can find simple and cute gifts here.
Customer service rating: 7/10
No ongoing Valentine's Day promo.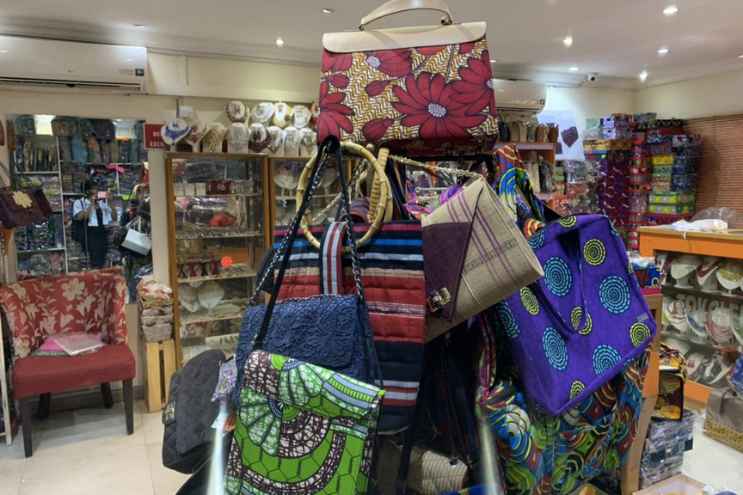 This is an African-print-inspired store that stocks different gift items and souvenirs designed with Ankara, Aso-Oke, Kampala, Brocade and other African fabrics.
The items include tote bags, laptop bags, table organizers, Aso-Oke jewellery boxes, make-up purses, notepads, bookmarks, pencil cases for children, steering wheel cover, hats, turbans, mini purses, piggy bank box, beaded jewelry, Ankara print lunch boxes, Ankara neck rest, and so much more.
Budget: N2000 – N1000.
Review: I was impressed to see so many unique African gift items in this store. If you are looking for a one-of-a-kind gift, this store is the right place for you. Your gift can be packaged in a fancy Ankara print box of your choice. The price for each gift box depends on the size. For example, the smallest costs N2,000 only. You can get your items customised and personalised to your taste.
Customer service rating: 9/10
No ongoing Valentine's Day promo.
8. Ouida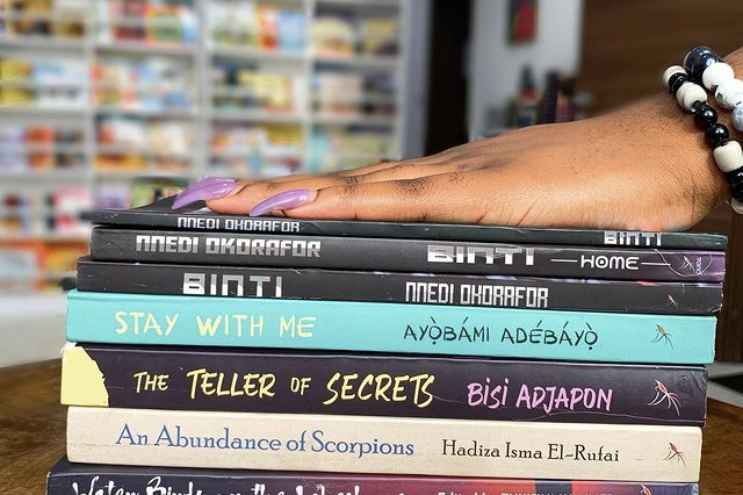 This is another bookstore located at 3c Oba Dosunmu St, Ikeja GRA. It is no surprise that it is one of Lagos' best stocked bookstores as it is owned by the popular book publishing house, Ouida.
They stock different kinds of books by African and non-African authors, from fiction to non-fiction. Children's books are not excluded. I can assure you that you will find any type of book for your partner as a Valentine's Day gift.
Budget: N1500 – N10,000.
Customer service rating: 8/10
Review: If you want to purchase the latest book in town as a sweet surprise for your loved one, Ouida is the store you should visit. 'A Spell Of Good Things', the latest book by Ayobami Adebayo was launched in this store earlier this month.
Valentine Promo: They have an ongoing Valentine's Day promo titled 'Ouida Booklovers Valentine Special', which is valid from February 11 to February 14. You have to book a slot to enjoy a 15% discount when you purchase three or more books. It comes in a colourful package, and a free handwritten note from you to your partner.
9. Greetings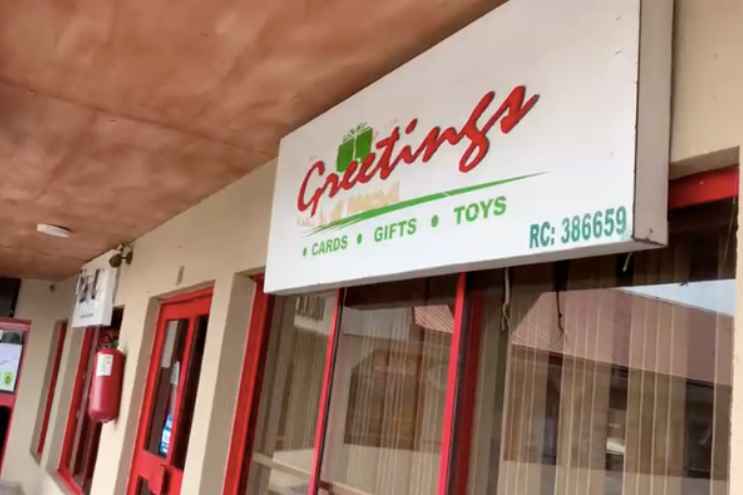 This store stocks gift items, toys and beautiful cards. It is located at 53, Isaac John Street, Adebola Shopping Mall, GRA Ikeja. 
Budget: N1000 – N8000
Customer service rating: 6/10
Review: Just like the name of the store, it is mostly stocked with greeting cards. They have three shelves dedicated to only cards, an aisle for toys, and another aisle for scented candles, scents and perfumes. It is the perfect store to get toys for children as a Valentine's Day gift, but they don't have enough gift items for adults.
No ongoing Valentine's Day promo.
Our Recommendation
Ikeja is a city where you can always find anything you want.
But don't forget to take note of your partner's preferences before shopping, as this will make it easier for you to choose the right gift.
Also, your budget will determine the kind of gift you get. You can always find beautiful items within your budget, so you don't need to spend above your limit.
If you are an entrepreneur in the business of collating beautiful gift boxes and packages, Perfect Party is the best store for you to get flowers, gift boxes, balloons, and more.
I highly recommend Omotola Fabric Souvenirs as the store for you to get your loved one a Valentine's Day gift, not just because of their African fabric-inspired items but because of how unique they are. This store caters to children as well.
For people with book lovers as partners, Ouida is the place for you. Imagine the smile on your partner's face when you give him or her three books that come with a special note from you. Each time your lover sees those books, they will be reminded of your love.