---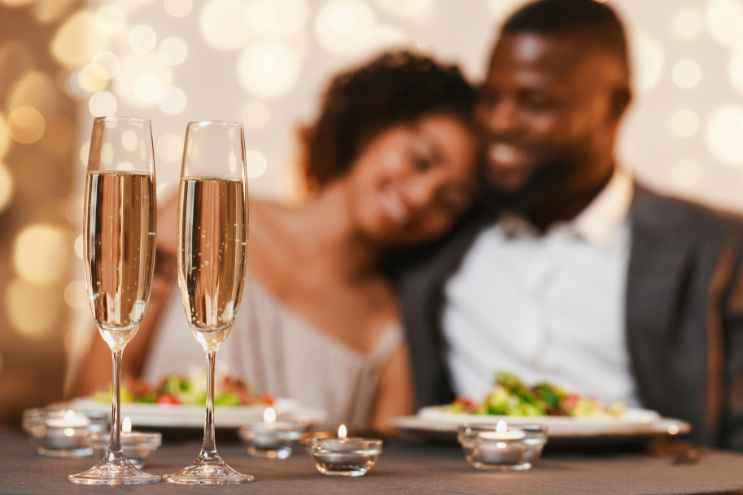 If you are interested in finding great places in Ikeja to spend Valentine's Day, I've put together different restaurants, hangout locations, and the perfect hotels for a staycation, including their amazing Valentine's Day offers.
Whether you choose to stay indoors or go somewhere, I hope this article helps you connect with your loved one(s) and create beautiful memories.
1. Your House
Yes, your house! As funny as this may sound, having a romantic dinner at home is not a bad idea. One way to avoid a boring Valentine's Day at home is to make it as special as possible. Create a cozy and romantic atmosphere by decorating the house with lovely lights, and using scented candles to change the scent of your apartment.
You should also create a list of things to do with your partner, which should include fun games, an interesting movie that you would both love, and exchange sweet love letters.
Please don't cook. Order amazing food and make snacks available.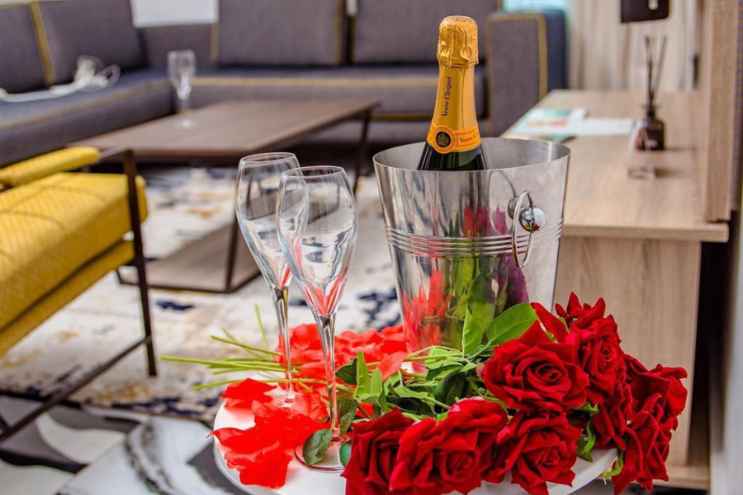 This boutique hotel, located at 5, Joel Ogunaike street, GRA, Ikeja, is the perfect getaway place for a night or a weekend staycation. They are currently running a Valentine's Day package on all rooms. The package includes breakfast for two, beautiful rose petals elegantly spread throughout your room, access to the pool & gym, two Glasses of Grandet Cuvée Prestige Cabernet Sauvignon, late checkout at 1pm and complimentary chocolates or cookies.
Budget: From 95,000
You can choose to spend Valentine's Day here and spend the night or go during the weekend. Their Valentine's Day offer is valid until February 19.
3. Spend a night at Raddison Blue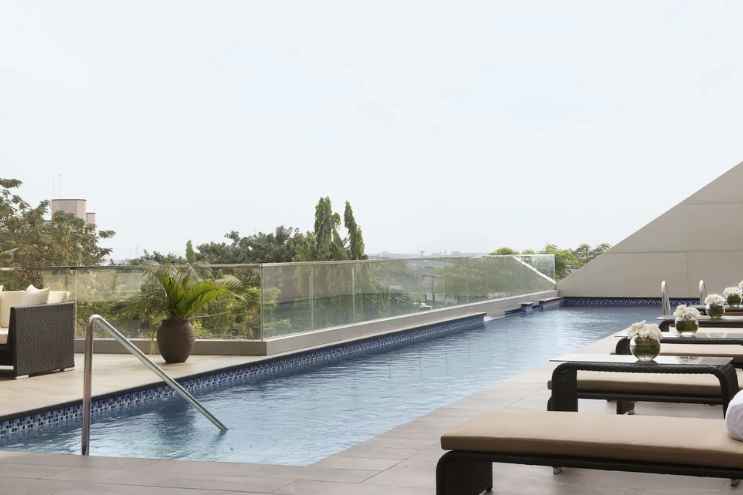 This popular hotel is also located in the heart of Ikeja GRA. They have an ongoing Valentine's Day treat for lovers who will be booking their rooms. You and your partner will get to enjoy a complimentary breakfast for two inclusive of all taxes at N120,000.
The promotion ends on February 15.
4. Orchid Bistro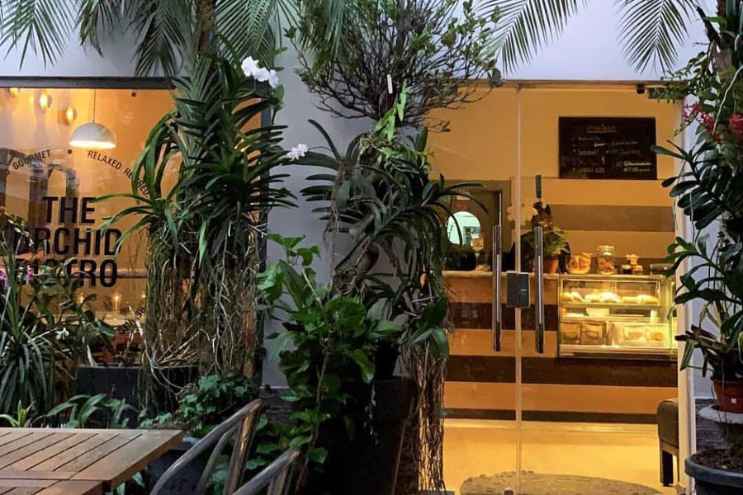 This is a fine dining restaurant that has a greenhouse ambience, decorated with plants and small trees. You can opt to dine in the green-house-inspired verandah outside the restaurant or choose to dine inside.
They have no special Valentine's Day offer for couples or lovers this season but you can still enjoy their delicious meals.
Budget: From N40,000
5. Safron hotel Valentine's Day buffet
If you don't want to opt for a staycation in this hotel, their Valentine's Day special buffet should be enticing.
They have a lunch buffet from 1pm -5pm, with a specific menu consisting of starters, a main course, pasta station, local main course, salad, soup section and dessert.
They also have a special three course dinner menu for couples that visit between 5pm-10pm.
Budget: From N15,000
6. Sea Music restaurant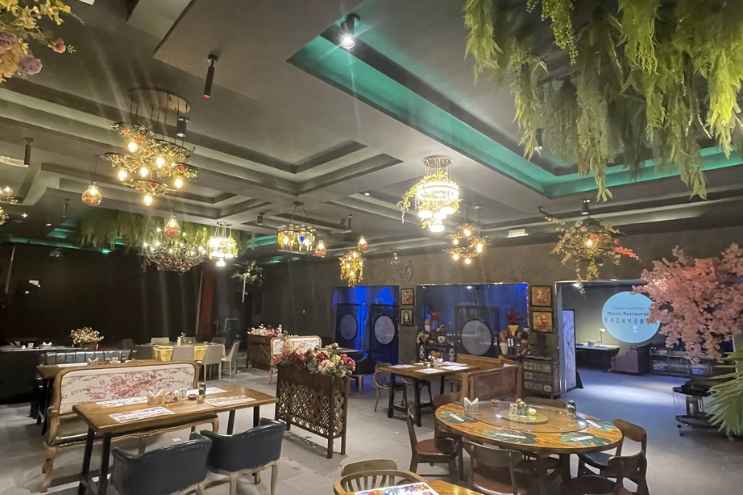 This is a South East Asian restaurant located at 64, Toyin street, Ikeja. One unique thing about this restaurant is that it is also a karaoke place. For Valentine's Day, they have a special package for couples which consists of a three-course dinner, karaoke, photo booth, and raffle draws/gifts for lovers.
Budget: N50,000 per couple.
You can make reservations through a link on their Instagram bio.
7. Casper and Gambini's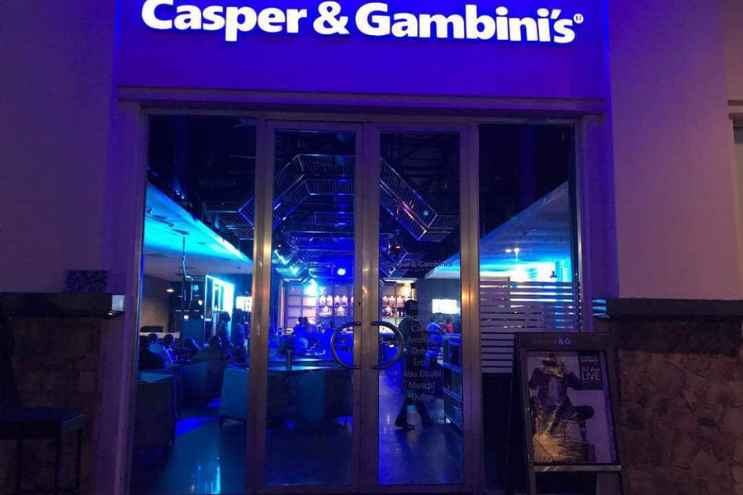 This is a fine dining restaurant located within the Ikeja City Mall. They have two special menus for lovers on Valentine's Day, titled 'Night date' and the 'Take Me Home' dinner menu.
Budget: 'The Night Date' package costs N80,000 per couple. It is a three-course meal, including a wine bottle and vape. And 'The Take Me Home' package costs N150,000 per couple. It includes a three-course meal, Mumm Cordon Rouge Champagne and vape.
8. Ndubuisi Kanu Park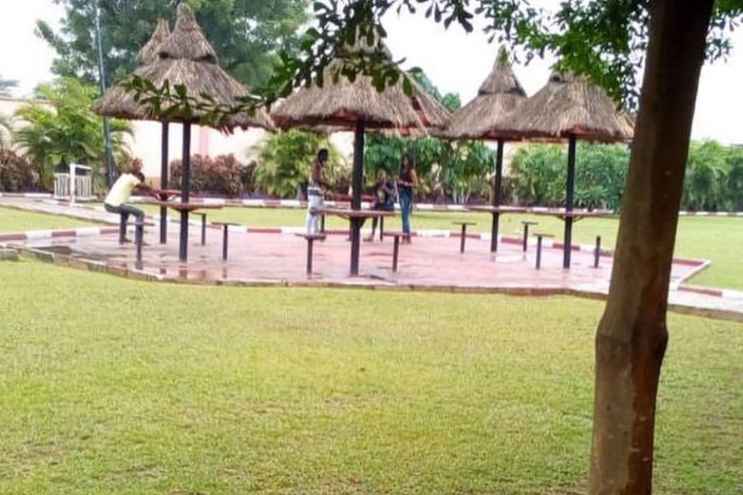 If you are not interested in fine dining or indoor activities, you can visit this park for a picnic. The atmosphere is quite serene and lovely. For families, there is a playground for children to have fun and enjoy themselves.
All you need to do to enjoy your picnic is to pack a basket filled with food, drinks, snacks and game cards. If you don't want to bring food along with you, there is a store where you can get food, drinks and snacks in the park. You can also rent a mat to spread on the grass, or sit underneath the thatched roof shade.
Budget: Entry is free. If you are bringing your food and drinks, you won't spend a dime, except when you rent a mat in this park and this costs between N700 – N1500.