---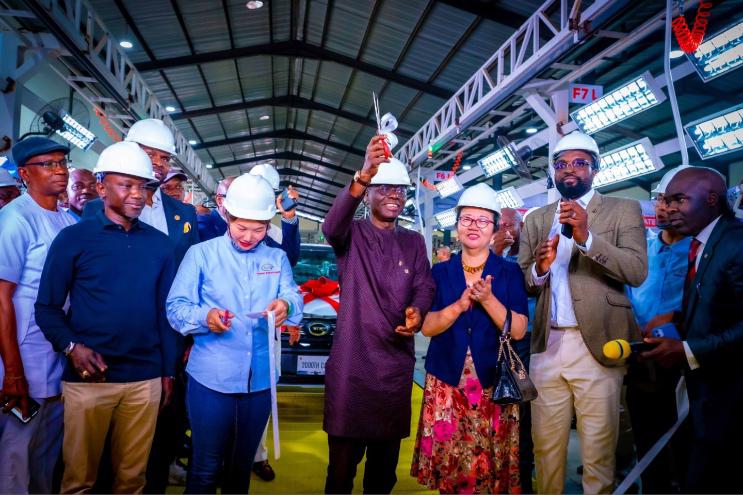 Lagos State Governor, Babajide Sanwo-Olu says that the newly commissioned GAC Car Assembly Plant in Ogba, Lagos will create more jobs and strengthen technical skills among the workforce.
In 2020, the Lagos State Government and CIG Motors Company Limited signed a Memorandum of Understanding (MoU) to establish the GAC Motor Nigeria CKD factory in Ogba and also the LAGRIDE project – 1000 brand new GAC cars for smart taxi in Lagos.
The completion ceremony of the GAC Car Assembly Plant and the First 2000 Vehicles Assembled by GAC Motors was held at Plot 38A, Wemco Road, Ogba, Ikeja, Lagos, on Tuesday, 24th October with the Lagos State Governor in attendance.
"The partnership between Lagos State and CIG Motors represents a pivotal step towards greater industrialization, more jobs, and technical training for our people.
In a statement on his X according, Governor Sanwoolu said, "This partnership, born in the challenging days of the pandemic, has flourished, not only giving birth to the GAC Motor Nigeria CKD factory but also aiding the growth and expansion of our LAGRIDE project. These initiatives signify our commitment to progress, innovation, and the betterment of Lagos State."