---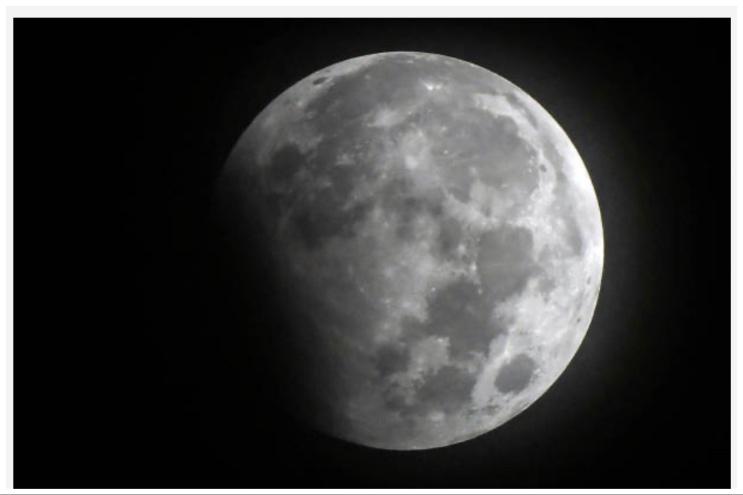 The moon and the stars used to be far out of reach and sight for humans for so long but with the invention of new technologies that has changed. Although experts say looking at the sky during an eclipse can burn your retina, these days they are tools that allow you to gaze at the lunar eclipse safely.
I witnessed one of such tools during the event of a partial lunar eclipse on October 28, 2023 that was visible to people in Europe, Asia, Australia and Africa. At about 9 pm that night, I and a few skygazers and space enthusiasts were huddled together on a rooftop in the Ojodu axis area in Lagos to observe this cosmic event in a gathering organized by Space Bar Africa.
A partial lunar eclipse is when part of the Moon enters Earth's shadow and this makes the Earth's shadow appear uniquely dark on the side of the Moon facing Earth, Damilola Obiokeke, the founder of Space Bar Africa told The Record.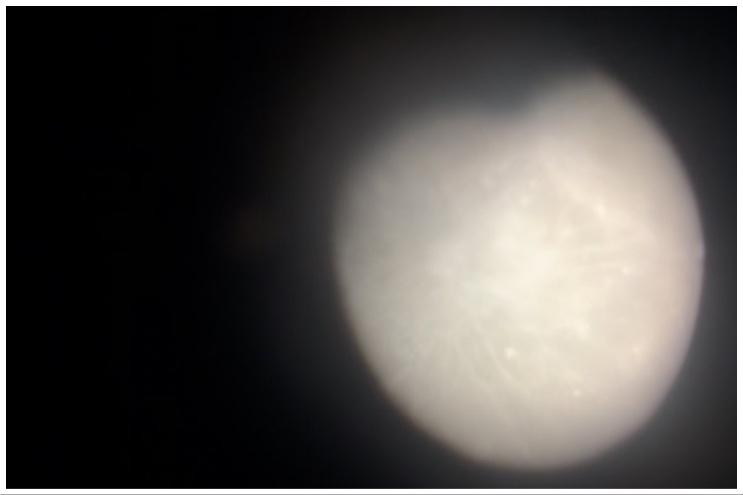 Like many, space has piqued my curiosity for a long time, this meeting serves as an opportunity to ask several burning questions.
Space Bar Africa is a space observatory that allows you to have a closer view of the moon, stars and other objects in space with a telescope. With the Nigerian space industry stunted, interest in space in Nigeria has waned over the years but this Observatory has many Nigerians intrigued.
The offer to look into space for the first time sounded exciting for a lot of Nigerians who made their way to Space Bar. "When I came across Space Bar, I was super excited. Finding the location was a little tricky, but the experience more than made up for it. It was my first time looking through a telescope too, so it's one I wouldn't forget," Juliet Adeboye, a software developer told The Record.
Before the observation started, the meeting featured a space guess-game, and a discussion on astronomy and space issues. It was during the Q&A session, I learnt about how the moon affects the oceans tides.
"If the moon disappears today, it would affect the fish in the sea, and there would be a drought," a software developer, Keyukemi Ubi said during the discussion. Never in my wildest imagination did I think the moon had so much energy and influence on Earth, aside from shining at night. 
Since Space Bar Africa is a growing community in Lagos, they don't have a walk-in station because they are yet to find a permanent site. Instead, they hold their meetings and observatory sessions in different locations around Lagos.
'Uncertainty of the weather affects the frequency of their space observation meetings', Obiokeke said. The meeting narrowly escaped a heavy downpour hours before the observation.
I looked directly at the moon through a telescope and saw its impact craters. Words fail to describe the surreal feeling I experienced. This is a memory I'll always cherish.
Unfortunately, despite the efforts of the National Space Research and Development Agency (NARSDA) and the Space Generation Advisory Council in Nigeria, there hasn't been much progress in space observation, exploration, and education.
It's commendable to see Space Bar Africa working to fill the gap for space observation and education in Lagos. "We want to be here for a very long time to serve the next generation. We want to have a space in Lagos and many more locations across Nigeria and Africa," Obiokeke said.