---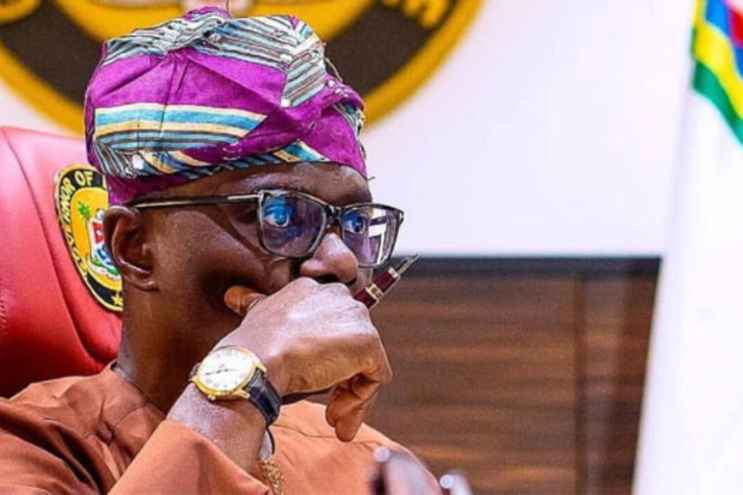 The Joint Muslims Forum (JMF), representing over 30 Islamic organisations in Lagos, has rejected Governor Babajide Sanwo-Olu's nominated commissioners.
The group stated that Sanwo-Olu was not considerate of Muslims' concerns, arguing that Muslims constitute over 60% of the state's population and played a dominant role in the governor's successful reelection in the 2023 general elections.
On July 28, Governor Babajide submitted a 39 commissioner-nominee list to the State House of Assembly.  Only eight of them are Muslims. The list is currently being scrutinised by lawmakers in the House of Assembly, some of who have also expressed their displeasure over the composition.
Speaking at a press briefing held on Tuesday, Sheikh Abdulrahman Ahmad, the convener of the coalition group, said the "Muslims of, and in Lagos State wish to categorically state that the entire leadership of the Muslim Community of Lagos State representing various Muslim organizations, unequivocally and unanimously reject the list of commissioner-designates of Governor Sanwo-Olu and we demand a reversal and review to reflect 60% in favour of Muslims in a fresh list."
The Muslim community also voiced its grievances regarding what it perceives as a pattern of injustice perpetuated by the state government under Governor Sanwo-Olu's leadership. It added that their present call is only a desire for greater equity and transparency in governance decisions.
"In line with the dictates of our Islamic faith which consistently emphasises fairness in all dealings, and also in line with our conviction that governor Babajide Sanwo-Olu and his deputy Kadiri Hamzat, both, are better experienced and prepared to uplift the quality of lives of Lagosians, we mobilised our community to not only vote for the return of the governor but also defended the votes under very difficult circumstances.
"Muslims make up less than 20% of the list, even though they constitute over 60% of not just the state's population but her voting public. We observed that out of 39 nominees, only eight are Muslims. It is no longer news that this list is not pleasing to the generality of Muslims of Lagos.
"It is indeed an affront to our collective sensibilities and tragically confirmed long-standing suspected misgivings about Governor Sanwo-Olu's genuine commitment to fair leadership.
"Over the past years, we have witnessed several instances of injustice towards Muslims by the governor Sanwo-Olu-led state government through its unfavourable policies, lopsided appointments, and infringements on our religious and socio-political rights as a community.
"At various times and fora, we have engaged the government listing these grievances and concerns all to no avail, with no well-defined efforts by the state government till date to assuage these grievances."