---
When 19-year-old Enatare Blessing started as a janitor at American Corner Ikeja, she had just graduated from secondary school. In a previous job, she was a salesgirl. Clueless about the world of tech, leadership, and digital skills, Blessing was surprised to see young people like her walk into the American Corner to learn these skills.
"My mentality changed after a few months of working here," she told The Record. The seminars and training sessions, she said, made her curious about learning new skills in a bid to become like the other young people who trooped into the centre.
Several months after attending one of the Web Design classes organized by the STEM club at the American Corner, Blessing won a laptop for coming tops in a group assessment.
She learned how to build a website from scratch and is now preparing to study in the US for her tertiary education through the resources provided by the American Corner.
Massive impact
The American Corner is a US Department of State-sponsored initiative launched in 2000 with hundreds of centres spread across the world. The Corners serve as "regional resource centres for information and programs highlighting American culture, history, current events, and government."
In Nigeria, there are 18 American Corners. The Ikeja centre, which is situated along Airport Road, was opened in March 2022 and is a result of a partnership between the U.S. Consulate General in Lagos and Venture Garden Group, one of Africa's largest technology groups.
Like other American Corners across the world, the Ikeja centre hosts discussion groups, seminars, digital workshops, and meetings with local specialists on a wide range of American-focused topics.
The centre is also a kind of makerspace.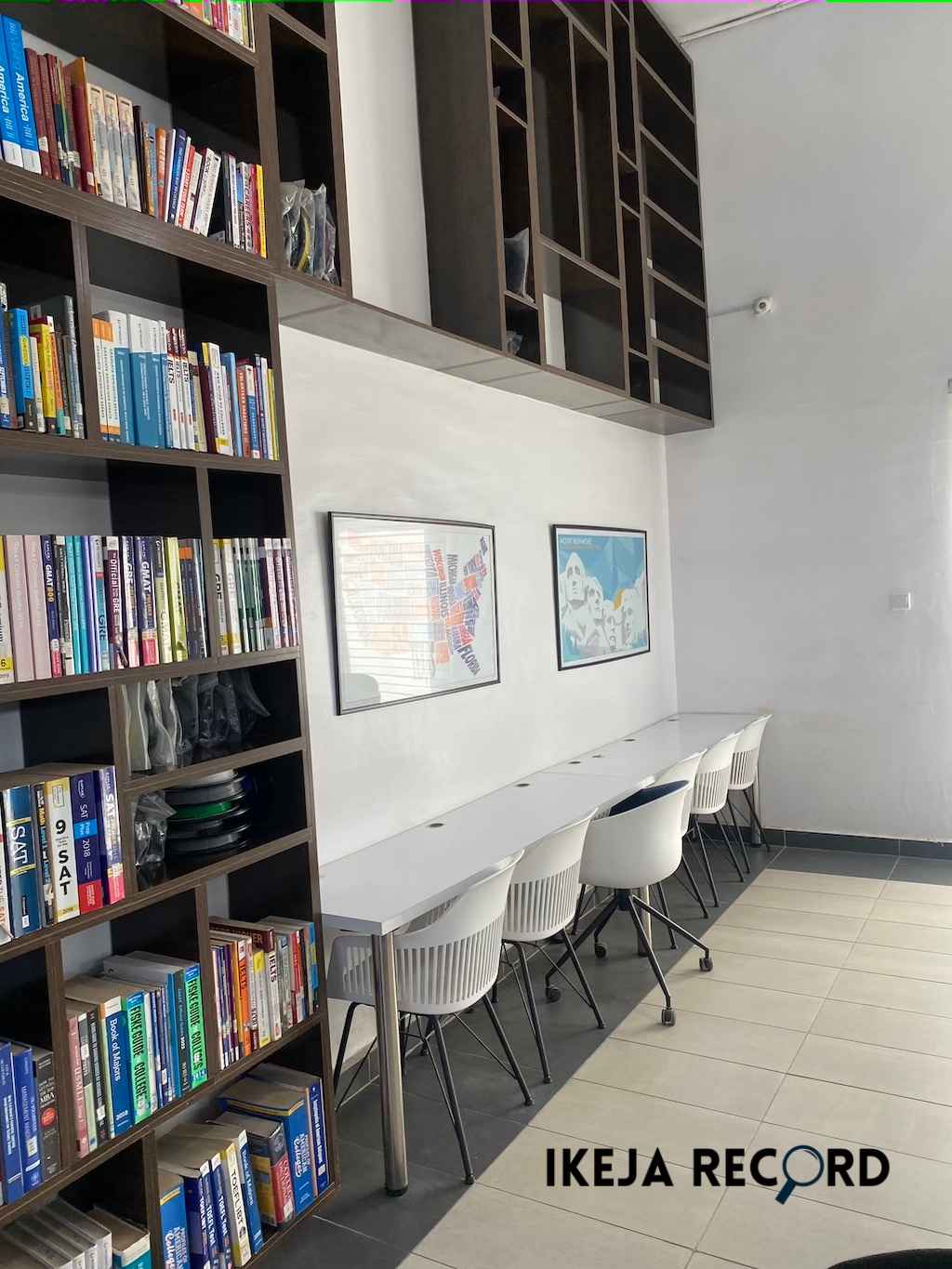 "We have a lot of STEM equipment in the space," the Director of the American Corner, Stephanie Adesanya told The Record.
"We have 3D printers, we have LEGO Mindstorms for robotics. We basically train people and equip them with resources, so that they work and earn a living."
Aside from being a resource centre where Visitors can learn about educational opportunities in the United States, the American Corner also serves as a free remote workspace for young professionals.
Working remotely in Ikeja can be quite difficult due to frequent blackouts. People who can afford a petrol generator are also forced to deal with issues like fuel scarcity.
Mr Olanrewaju Opeyemi, a Software Developer found out about the workspace eight months ago during a fuel scarcity period as he rushed to finish an important project.
"We were looking for ways where we could get access to light and we were just passing Concord one day and we saw the American Corner banner. And I was like 'I have heard about the place before, let's just go and you know check out what they represent.' And I realized that it is a place where people can actually use their systems and internet."
According to a member of the American Corner, Idowu Olatunji, one of the reasons he keeps coming back to the workspace is because of how encouraging it is to see like-minded people. Compared to when he works from home, working at the centre provides a boost.
Unbelievably free
The American Corner Ikeja has several clubs and classes for members and interested persons. These clubs organize different educational activities and programs for young people to learn and get inspired.
There is a STEM club which gives young people the opportunity to be creative with Science, Technology Engineering and Math. This club offers free classes on Programming, 3D Printing, Modeling and Design.
If you are interested in schooling in the US, there is educational advising.
By joining their Massive Open Online Courses (MOOC) camp, you can access university courses from around the world. MOOC Camps provide Internet access for interested students to study free courses and participate in weekly class discussions.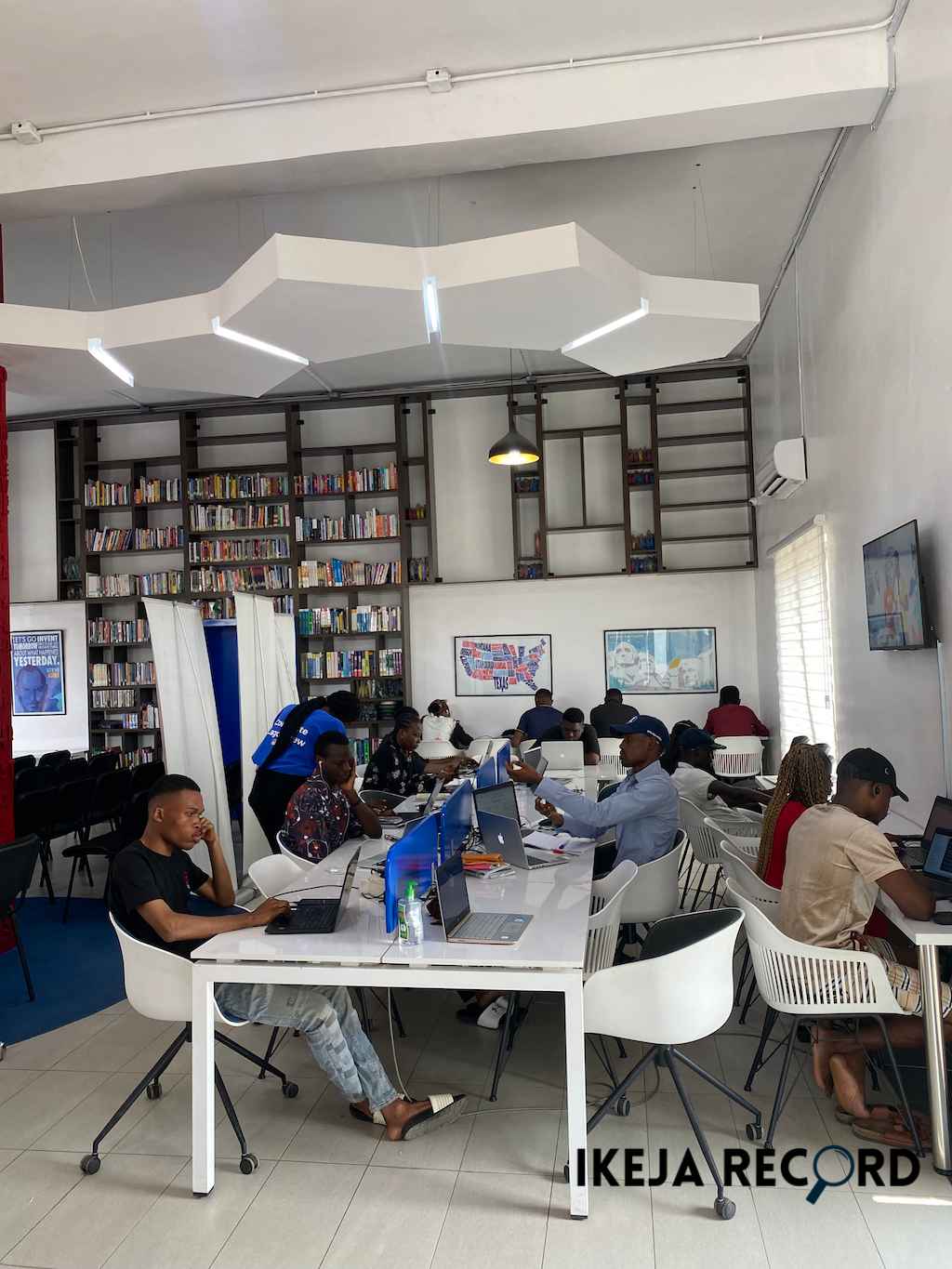 The centre organizes workshops, discussions and lectures on entrepreneurship, leadership, and business development for entrepreneurs. Their entrepreneur club is a small-knit community where businessmen, women, and inspiring entrepreneurs share ideas and challenges.
"Through the American Corner, we provide employability and leadership training for young people, offer information on study opportunities in the U.S., showcase American culture and values, as well as foster closer people-to-people ties between the people of Nigeria and the United States," a U.S. Consulate spokesperson told The Record.
In a city like Lagos where barely nothing goes for free, the free access to gadgets, information and various resources at the American Corner Ikeja seems too good to be true. The space is accessible from Monday to Friday, between 10am and 5pm and interested users are encouraged to sign up online. Walk-in registration is also available.
"A lot of people don't believe it is free," Adesanya, the American Corner Ikeja director said. "But it is free and a lot of people are benefitting and taking advantage of it."