---
Welcome to another edition of Ten Things on the Record where we curate a list of things you need to know if you live or work in Ikeja.
---
Electric mass transit buses set to hit Lagos roads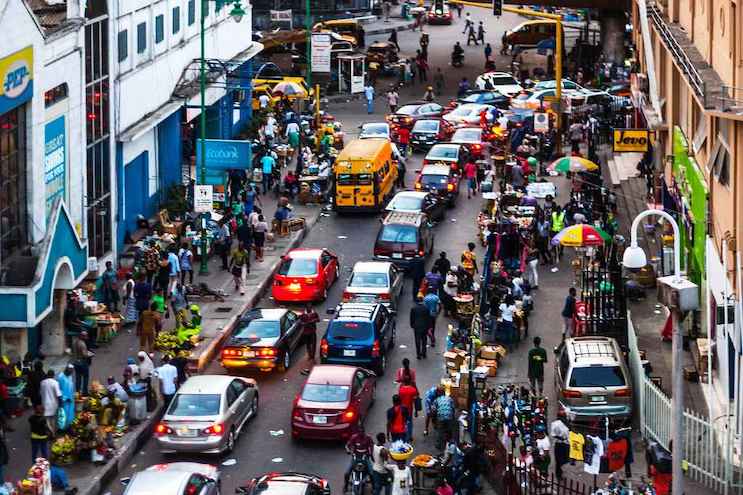 Oando Clean Energy Limited, in partnership with the Lagos state government, has taken delivery of electric mass transit buses for use in the state, the Punch newspaper reported.
The buses were delivered by Yutong, a Chinese manufacturer of electric vehicles.
"Over the next seven years, and through the rollout of over 12,000 buses, this initiative will transition the current combustion mass transit buses to electric, starting in Lagos State and eventually across the country," Oando said in a statement.
Lagos Govt commences demolition of buildings in Banana Island
The Lagos State Government has commenced the demolition of buildings on Banana Island.
The affected properties are in contravention of the Lagos State Urban and Regional Planning Development Law, the government said in a statement.
This comes after a building collapsed in Banana Island, leading to the death of at least one person.
Coalition urges Sanwo-Olu to desist from privatising water in Lagos
The 'Our Water, Our Right' Coalition has urged Governor Babajide Sanwo-Olu to terminate the Memorandum of Understanding between the United States Agency for International Development (USAID) and Lagos State government.
According to the coalition, the MoU is being hidden from Lagosians "because it contains a deeply unpopular, and dangerous, plan to fundamentally restructure the Lagos water sector and push forward privatisation under the guise of 'private sector participation.'"
"The abuses of private water corporations from Flint to Paris to Dakar, among many other communities, make it clear that there can be no fruitful 'partnership' with this industry," the coalition said, as reported by the Vanguard newspaper.
Ojodu LCDA organises one-day medical outreach for residents
Some residents benefitted from a one-day medical outreach organised by the Ojodu Local Council Development Area in collaboration with Eko Club Atlanta on Tuesday.
The outreach, which was held at the Nigerian Institute of Journalism complex in Ogba, was designed to provide a range of services, including primary care consultations and general health check-ups.
"Our goal is to ensure that every member of our community has access to quality healthcare services, regardless of their financial status," the Executive Chairman of Ojodu LCDA, Hon. David Olusegun Odunmbaku, said in a statement.
Lagos Neighbourhood Safety Agency drills Officers on fitness, cycling
The Lagos State Neighbourhood Safety Agency has engaged some of its officers in different local government areas of the state in a fitness and bicycle drill.
"This exercise is to keep our officers resilient and alert in view of their role in ensuring the success of the sixth pillar of Mr Governor's THEMES agenda for a greater Lagos," General Manager of the agency, Ifalade Oyekan, said in a statement reported by the Punch newspaper.
Lagos Govt says ban on street begging still active as woman jailed for exploiting babies
The Lagos State Government has warned Lagosians against the use of babies and children for alms, reiterating that the ban on street begging is still in place.
The Commissioner for Youth and Social Development, Olusegun Dawodu sent out this warning following the report of a woman arrested at Herbert Macaulay area of Ebute-Metta for using different babies for alms taking.
"This act is not only an indication of child abuse but it is a clear violation of fundamental rights of our children as enshrined in Lagos State Child Rights Law 2015 which the State Government will continue to implement to the letter," Dawodu said.
Tiwa Savage sues four persons over fraud allegations
The popular singer, Tiwa Savage has taken four persons to court over an alleged attempt to defraud her and threaten her life.
The defendants have been arraigned by the police at the magistrates' court sitting in Yaba on three counts of conspiracy, intent to defraud and threat to life.
However, they've been granted bail and the case has been adjourned to May 31, the Punch newspaper reported.
Police investigate death of passenger in Bolt ride
The Lagos State Police have commenced an investigation into the circumstances that led to the death of a passenger during a Bolt ride in Lagos.
Police spokesperson Benjamin Hundeyin said the Bolt driver claimed that the passenger screamed about his heart before slumping in the car.
The driver, in his statement, added that the customer was rushed to a hospital at Jakande First Gate, Lekki and later to another hospital, also in Lekki, where he was pronounced dead.
Lagos Labour Party mourns victim who died protecting party votes from thugs
The Lagos chapter of the Labour Party has mourned the death of Comr. Maduekwe, who was shot while protecting Labour Party votes from thugs in Somolu during the March 18 governorship election.
LP chairman in Lagos, Pastor Dayo Ekong also offered a financial token to the family.
"May his soul rest in peace," Ekong said in a tweet.
Police arraign three men for stealing vehicle's brain box, glass control button worth N3.5m at Ogba
Three men identified as Femi Showunmi, Idowu Gafar and Idowu Iyanu, have been arraigned before an Ikeja Magistrates' Court on charges of stealing a Lexus Jeep brainbox and glass control button worth N3.5m.
According to the Punch newspaper, the defendants carried out the theft at Ajayi Road, Oke Ira, Ogba, Lagos State, allegedly breaking the side glass of the vehicle with number plate JJJ512HY, belonging to Comfort Ogundele along with several others who are now at large.
Magistrate S.O Obasa granted the defendants bail in the sum of N500,000 with two responsible sureties in like sum.