---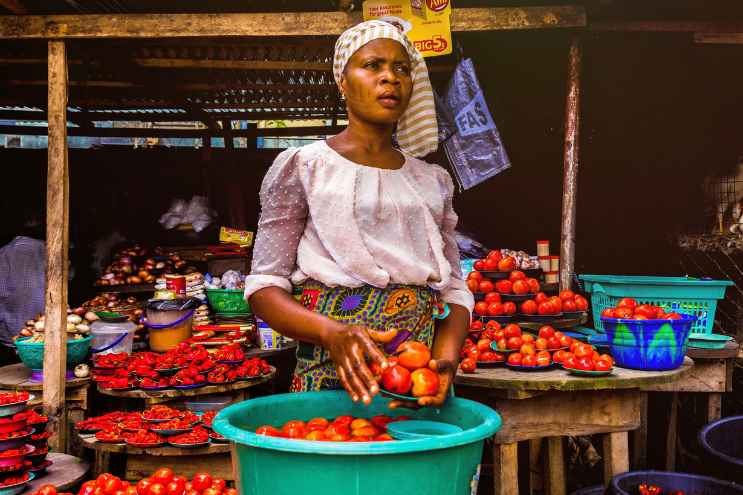 Welcome to another edition of Ten Things on the Record where we curate a list of things you need to know if you live or work in Lagos.
Subscribe here to receive this newsletter in your inbox every weekday before 7am.
---
1. Food prices soar
2. 'Please, no strike action'
3. Race for House Speaker
4. Police barracks crisis
5. Air Peace stalls
6. Electricity blues
7. Saka comes home
8. LASUTH gets a lift
9. LASU leading by example?
10. Cafe vibes
---
Food prices soar
In Lagos, the prices of foodstuffs like rice, yam, beans, garri, plantain, yam flour, semovita, corn, frozen chicken, turkey and palm oil have increased with traders anticipating further rise in the days ahead, the Punch Newspaper reported. The increase is in response to the removal of petrol subsidies by the Federal Government. For example, a bag of rice is now selling for as high as N45,000 from N37,000. Nigerian students are also feeling the heat.
'Please, no strike action'
Lagos State Governor, Babajide Sanwo-Olu on Sunday pleaded with the Nigeria Labour Congress to shelve plans to embark on any strike action over fuel subsidy removal. He said the workers union should "allow H.E President Bola Tinubu to settle down and work out programmes that will cushion the effect on the masses." The NLC has said it plans to embark on a nationwide strike on Wednesday.
Race for House Speaker
A former Minister of Communication, Major-General Tajudeen Olanrewaju has argued that a Lagos indigene should be the next Speaker of the Lagos State House of Assembly. Meanwhile, some lawmakers in the House have declared their support for the incumbent, Mudashiru Obasa. "Obasa is the best man for the job," the immediate past Chief Whip of the House, Mojisola Meranda said. "The experience, capacity and leadership skills are there and I don't see anybody matching up to him."
Police barracks crisis
Some police officials are aggrieved over plans by the Lagos state government and police authorities to demolish (and rebuild) residential buildings in 25 police barracks across the state. According to the police officials, who spoke anonymously to Vanguard Newspaper, no alternative, temporary accommodation has been made for the soon-to-be displaced officials. Wives of some of the affected police officers are said to be planning a protest against the demolition exercise.
Air Peace stalls
Passengers bound for Abuja were stranded at the Lagos airport on Sunday for hours after Air Peace rescheduled their flight, the Foundation for Investigative Journalism reported. Originally scheduled to depart at 2:15pm, the flight was yet to take off at 9:30pm.
Electricity blues
After two months in darkness, residents of five streets around Alhaji Ede bus stop in Igando have pleaded with the Ikeja Electricity Distribution Company to help replace and install their cable wire, which was stolen. "If nothing happens this week, the youths in the affected streets may protest and in the course of protest, they may vandalise the electricity company's property and I want IKEDC to look into this matter because there is tension in the affected areas now," one resident said.
Saka comes home
Arsenal forward Bukayo Saka was spotted in Lagos last week. He visited Governor Babajide Sanwo-Olu and also met with a group of Arsenal fans in the city. Saka, one of the best players in the Premier League in the 2022/2023 season, was born to Nigerian parents.
LASUTH gets a lift
The Lagos State University Teaching Hospital says it is now better equipped to treat more people with heart disease, diabetes and other life threatening ailments. Chief Medical Director, Prof. Adetokunbo Fabamwo, said the hospital's medical infrastructure has improved in recent times with the completion of a new multipurpose medical building.
LASU leading by example?
The Lagos State University marked World Bicycle Day in style with "hundreds of riders, including staff and students" turning up at its Ojo campus. The Federal Road Safety Corps has suggested that Nigerians should embrace bicycles as a means of transportation after the government removed petrol subsidies. But with a lack of adequate infrastructure for the two-legged machines, it is unlikely that bicycles will take over roads in Lagos anytime soon.
Cafe vibes
A new restaurant, Cafecito, has opened in Ikeja GRA and it is perfect for brunch; drinks are available for as little as N3,000 and N15,000 can comfortably feed two people. One reviewer described their food as "tasty and affordable."