---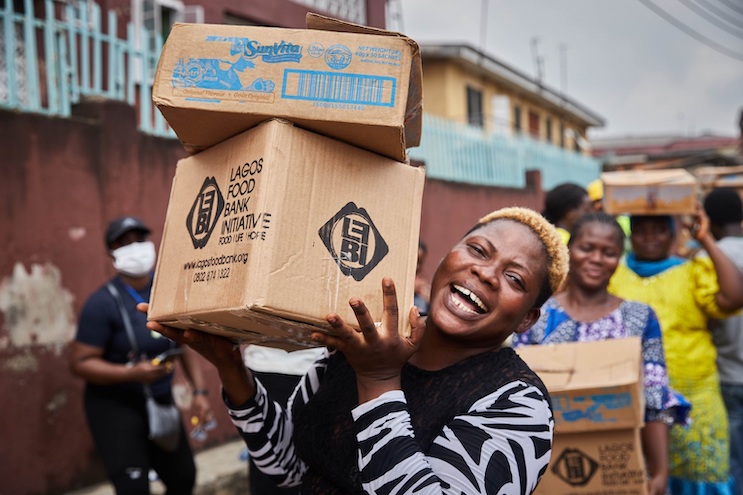 Welcome to another edition of Ten Things on the Record where we curate a list of things you need to know if you live or work in Ikeja.
Subscribe here to receive this newsletter in your inbox every weekday.
---
Food drive
Obasa's time
Back to work
Plastic pollution
Iyabo Ojo versus
$30 million gang
Boder control
Docked for assault
Home invader
Legal minds converge
---
Food drive
The Lagos Food Bank is set to embark on a community outreach for vulnerable families in Dopemu and Agege communities on Saturday, June 10. Volunteers are expected to arrive at 8am before the outreach commences at 11am. Vulnerable families will benefit from the Lagos Food Bank's temporary food assistance, which includes items that can sustain a family of 5 for about two to four weeks.
Obasa's time
Incumbent speaker of the Lagos State House of Assembly, Mudashiru Obasa, is expected to maintain his leadership position when the 10th Assembly is inaugurated later today. His rival, Abiodun Tobun of Epe Constituency 1, may emerge as Deputy Speaker, the Guardian reported.
Back to work
The Nigeria Labour Congress and Trade Union Congress have suspended a strike action scheduled for Wednesday over the removal of petrol subsidies. The suspension was announced after the union leaders met with federal government representatives. At the end of the meeting, organised labour and the government team agreed to establish a joint committee to review proposals that can help cushion the impact of rising prices on workers.
Plastic pollution
Governor Babajide Sanwo-Olu on Monday said all residents must take responsibility and collaborate with the government to end the menace of plastic pollution in the state. Speaking at a World Environment Day event, the governor noted that Lagos generates about 870,000 tonnes of plastic waste annually, which constitutes about 15 percent of the total waste generated in the state.
Iyabo Ojo versus
Nollywood actor and Instagram sensation, Iyabo Ojo, said she will not pay a N18 million tax bill imposed on her by the Lagos state government. "After paying different types of taxes for one's businesses, house & all…. you still come up with all this huge amount and give me 7 days to pay up, lol," Ojo said in a now-deleted Instagram post. She also questioned the government's right to the taxes. "Nothing is working right in this country, but yet you feel the need to take from where you have not sown," she said.
$30 million gang
Lagos-based Helium Health has raised $30 million in a Series B funding round. The new investment will allow Helium Health to accelerate the development of its product digitizing electronic medical records and hospital management solutions across Africa.
Border control
The Nigerian Customs Service in Ikeja said it intercepted smuggled goods worth over N1 billion in May 2023. According to the acting Comptroller of the Ikeja federal unit, Hussein Ejibunu, the seized items include 9,857 parcels of Cannabis Sativa said to have been smuggled into the country through the creeks of Ajah, and with a market value of N400 million.
Docked for assault
The Ikeja Magistrate's Court on Monday ordered that a security guard, Nnamdi Dike, be held in prison for the alleged sexual assault of a 12-year-old. Dike, 41, was said to have been in a romantic relationship with the child's mother. "The defendant usually molested the victim whenever her mother was not at home and would threaten to kill her if she told anyone," prosecutor ASP Raji Akeem said. The child confided in her school teacher, who informed the victim's mother. The mother reported the case at the police station.
Home invader
The police have arrested a mother of two, Bunmi Malik, who is in the habit of breaking into people's homes and carting away their belongings in the Ikotun area. Police spokesperson Benjamin Hundeyin said the suspect confessed that she broke into houses during church sessions with the help of master keys in her possessions.
Legal minds converge
The Ikeja arm of the Nigeria Bar Association will hold its annual law week between June 9 and 16. The 2023 edition is themed "The Nigerian lawyer: earning wealth and keeping fit in the challenging times".