---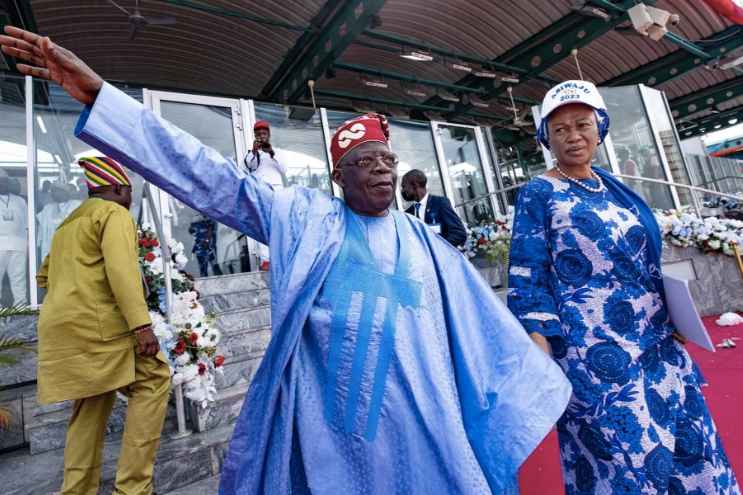 In the early hours of March 1, while men (and women) slept, the Independent National Electoral Commission (INEC) declared the flag bearer of the ruling All Progressive Congress, Bola Ahmed Tinubu, as the winner of the 2023 presidential election.
INEC said Tinubu had polled over eight million votes to defeat his closest challengers, Atiku Abubakar of the Peoples Democratic Party and Peter Obi of the Labour Party.
Both men have rejected the results of the polls over irregularities and called for fresh elections.
Many Nigerians have also raised the alarm that the official results were doctored after challenges were recorded with the Bimodal Voters Accreditation System (BVAS) and the INEC Results Viewing Portal (IReV).
According to the constitution, aggrieved candidates can appeal the results up to the Supreme Court. The election petition tribunal is expected to reach a resolution within 180 days. But many have doubts about the impartiality of the judiciary.
In Ikeja, where Tinubu lost to Obi, the reaction has been mixed. While some celebrate the former Lagos governor's victory, others are demanding justice.
"He is a prepared president," a middle-aged businessman who declined to give his name told The Record. "It has not come as a circumstance, he is a prepared person. He has been on it for over twenty years."
An official of the Lagos State Park Management said a party is being held to celebrate Tinubu's triumph. "We know he is a good politician," the official who asked to be referred to as Bamidele, said. "He has the power, and I believe he will deliver for us."
Meanwhile, a commercial bus driver who spoke to The Record, said he was unhappy with the outcome even though he voted for Tinubu. He is afraid that the taxes collected by park officials, also known as 'Agberos', will be increased and continue to eat into his income.
When asked why he voted for Tinubu, Mr. Kunmi cited his shared Yoruba ancestry with the APC presidential flag bearer. "One's daughter would not possess a gorgeous waist while one adorns another person's daughter with a waist bead," Mr. Kunmi said, quoting a popular Yoruba proverb.
Dare, a tech professional in his late 20s, told The Record that INEC's disregard for due process might create political apathy as people lose faith in the power of their votes. "It wasn't a fair election," he said. But that doesn't seem to be the case.
On social media, many young people have voiced their concerns about the conduct of the elections, arguing that it was a stolen mandate. They've also been buoyed by Mr. Obi's insistence that he will contest the results in court, despite imminent reconciliatory moves from Mr. Tinubu.
In Ikeja, normal business activities have resumed. Crowds have returned to ATMs and banking halls. Fuel queues have reduced at many filling stations. But there is no indication of widespread jubilation. Everyone and everything is solemn.