---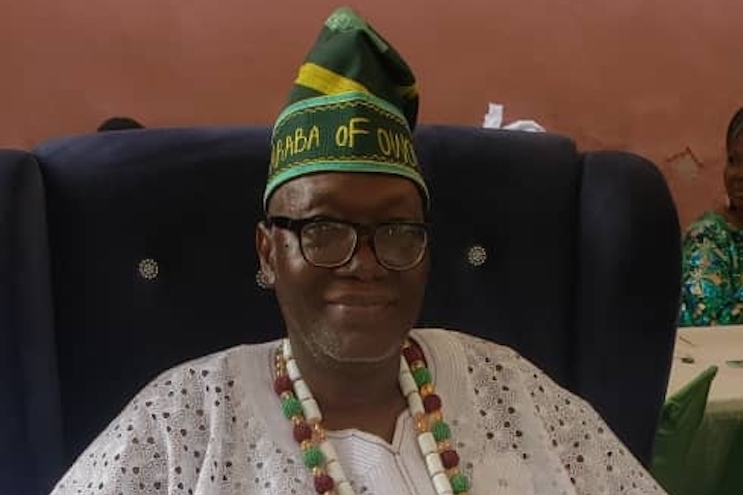 On August 19, Lagos State's Head of Service, Hakeem Muri-Okunola, issued a statement noting that Governor Babajide Sanwo-Olu has approved August 20 as Isese Day holiday.
In July, the Lagos State Council of Obas and Chiefs had urged the Governor to officially recognise and declare an Isese holiday in the spirit of democracy and freedom of religion.
The Araba of Oworonshoki, Chief Okanlawon Agboola spoke to Ikeja Record's Abel Adekunle about the significance of the holiday and why African traditional religion should not be cast as evil. Exceprts:
---
Abel Adekunle: Can I meet you sir?
Chief Agboola: I am Chief Awodiran Okanlawon Agboola the Araba of Oworonsoki and Asoju Awo of Ile-Ife. Presently I am the General Secretary for the Association of African Traditional Religion known as Ajo oni Isese overseas under the presidency of High Chief Ifasegun Elegushi of Ikate Land.
AA: The Lagos State Governor has acceded to the request of traditionalists in Lagos State for the declaration of a day for the annual commemoration of Isese. What do you make of this? 
CA: In fact, I will say it was long overdue. I was the Secretary of the association when we wrote the government. In fact, the current President, Bola Ahmed Tinubu, was the Governor of Lagos State at the time. We have written to him to declare a holiday for Isese day, which is the universal day for African Traditional Religion festival so that we can mark Isese day.  At the time we wrote the letter, the former Governor of Osun State, Ogbeni Rauf Aregbesola was one of his commissioners.  Aregbesola left Lagos to be the Governor of Osun State and when he got to Osun State, I was not surprised when he gave them a work-free day for Isese Day.  
We kept on wondering why someone who left Lagos to become a governor in another state would grant a holiday before us. We have been agitating for this in Lagos. My able president, Oloye Ifasegun Elegushi has done a lot to make sure that our dream comes true.
So this year, when we were at the seminar for the Isese Day at Ilasan, the representative of the governor did not even say anything to make us happy. He was talking of the next one in 2024. It came as a surprise that about 48 hours before the Isese day, we saw this good news. I am very happy and all traditionalists in Lagos are also happy with the kind gesture of Governor Babajide Sanwo-Olu. 
Do you know what Isese Day day is all about?#IseseDay @instablog9ja_ @iamtundeednut @bellanaija pic.twitter.com/mXtheQbZiQ

— Ikeja Record (@IkejaRecord) August 23, 2023
AA: But people are saying there are different lines of worship in Yoruba traditional religion. We have the Ifa, Obatala, and others who are worshiped on different days and seasons every year. Is the declaration not going to disrupt that tradition? 
CA: Thank you very much. That was the idea. We all came together. In Christianity, there are Anglicans, Catholics, Apostolics, Aladuras and white garment churches, who come together under the Christian Association of Nigeria. It is the same in Islam. Instead of the Ifa worshippers having their holiday and Osun worshippers having another day and Egungun worshippers having theirs too, it was better to harmonize. We deliberated and thought that it was better to set a day aside. We picked August 20th of every year to be a day that all traditional worshipers will come together to celebrate. This includes those worshiping Ifa, Sango, Osun, Obatala, Yemoja, Ogboni, Opa, and all the various denominations because we know this is just the beginning. We asked for just one holiday. If eventually the government continues to expand this, maybe Egungun worshipers will have their own day and Osun faithful will have their own day as well. 
That was why we thought of coming together. At least, let us show them that we are united. That is why we call it the universal day for all Orisa and divinity to come together.
AA: In a nutshell are you saying that you are looking forward to a future where there will be a harmonized form of the festival?
CA: Yes, there will still be a universal day for African Traditional Religion festival, Isese Day. It is incontrovertible. We have all picked August 20th for our celebration. In future when the government decides to also give us the same reference like the Christians and Muslims and decide that it should be for two or three days, then maybe we can do it for Ifa in June or August. The first Saturdays at Ile-Ife is the festival for Ifa. So if we get that, the first week of Saturday in June will be very appropriate. We are confident that they can also meet our demands.
AA: There are a lot of misconceptions about African traditional religion. Are you saying this will become like a milestone and people will become more enlightened about traditional religion?
CA: Thank you for this question. We must not forget the ancient religion of our ancestors. We are happy the government is now understanding us. We have bad people in all religions and good people too. Some people resort to human rituals. So also do we have many pastors, who have been arrested for doing bad things as well as many Imams. We all know there is beauty in this religion. The ancient religion of our forefathers is not satanic. 
There is a lot of misconceptions. For instance, look at what has happened to Esu. Esu is not Satan. The misconception came as a result of Bishop Ajayi Crowder attempting to translate the English Bible to Yoruba. When he got to Satan, he picked Esu. Esu is one of the Orisa that is well respected in Yoruba land. So if Esu is Satan, will people be naming their children Esugbami or Esuyemi? That is why we organize seminars and public enlightenment programmes to educate people and make them see that Isese is a religion of Olodumare. People are now coming to see the righteousness in our religion. So many educated people like Professor Wande Abimbola – a former Vice Chancellor of University of Ife is a babalawo and there are many others. People are now coming to understand that Orisa Isese is not evil.