---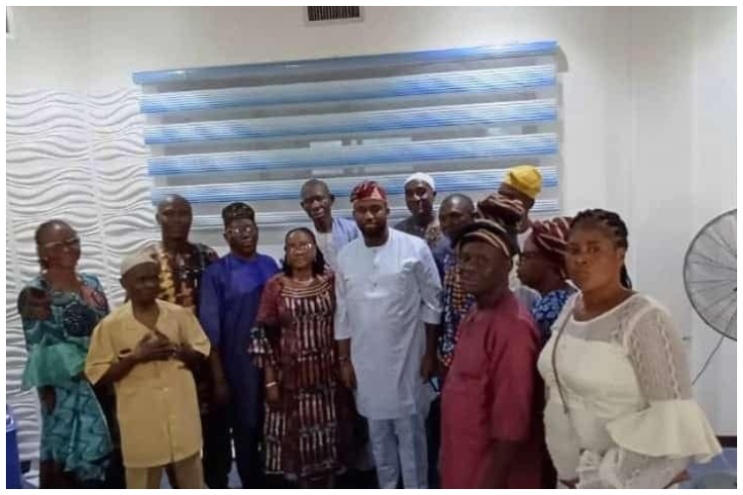 This is a statement culled from the Lagos State Government official Facebook page. The original story can be read here.
The Lagos Water Corporation (LWC), in adherence to its ethical commitment to secure the financial well-being of its retirees, proudly fulfilled this responsibility by presenting retired employees with Bond Certificates worth over Thirty One Million Naira.
Speaking at the ceremony which took place at the Water Corporation Headquarters in Ijora, the Managing Director of LWC, Eng. Mukhtaar Tijani said the event was organised to commemorate the contributions and unwavering dedication of former employees.
He expressed his heartfelt gratitude to the retirees for their relentless efforts in fostering the growth and sustainability of the corporation, noting that the Bond Certificates symbolised not only a rewarding career but also a timeless reminder of their invaluable service to the corporation.
In his words, "Our intent today goes beyond honouring these individuals for their unwavering dedication to the corporation; we are here to also celebrate the gift of longevity. Long life, as we all know, is a cherished aspiration, but one that is rarely achieved. Thus, it's essential to mark the substantial lifetimes that these retirees have been blessed with".
While acknowledging the delay in disbursing the bonds, Tijani emphasised the crucial significance of timely retirement benefits, vowing to prioritise prompt entitlement delivery for workers upon reaching retirement age.
In her address, Engr. Helen Omolanke Taiwo, Executive Director (Operations), extended her gratitude for the retirees' invaluable contributions to the corporation's achievements.
She asserted that the bond certificates presentation underscored the agency's commitment to cultivating a culture of recognition and appreciation for both current and former employees. Engr. Taiwo, therefore, congratulated the retirees on the remarkable milestone imploring them to embrace prudent financial advice in their future endeavours.
Mr. Babalola Obilana, Director-General of the Lagos State Pension Commission (LASPEC), represented by Mrs. Olasheni Eze Okorowafo, disclosed his happiness and delight over the issuance of retirement bonds. He affirmed LWC's exceptional compliance with pension deductions remittance and encouraged the retirees to abstain from frivolous expenses that lack enduring benefits.
The highlight of the ceremony was the presentation of Bond Certificates to 22 Retirees, who had retired in the year 2020.