---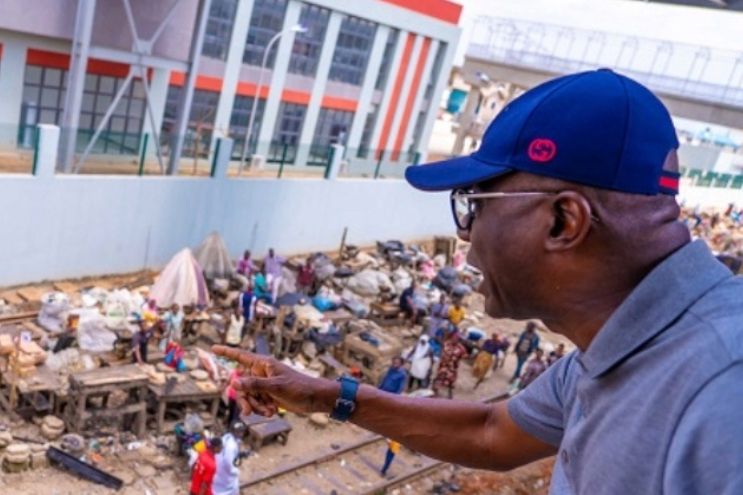 Since the launch of the Lagos Blue Line rail in September, anticipation for the Red Line project's completion has been high. Adding to the excitement, the state governor, during a recent site visit, affirmed that the project is on track to be completed by December.
However, the project has encountered a persistent challenge – encroachments on rail tracks by local communities, such as Agbado, Yaba, Agege, and Oshodi, whose livelihoods are often dependent on informal trading along the tracks.
On October 3, The Record hosted a virtual discussion to talk about the need for attitudinal change in how local communities interact with the Red Line rail tracks which run from Agbado to Oyingbo.
The online event, hosted on Ikeja Record X/Twitter Space, was moderated by Abel Adekunle – a Co-Editor at The Record and featured insights/contributions from Folashade Aderohunmu – a broadcast journalist at Lagos Traffic Radio and Jemilat Nasiru, host of The Cable's Space.
During the discussion, Folashade stressed the need for the government to reach out to religious organizations, market leaders, community leaders, and opinion leaders within the affected communities. She emphasized that everyone should be well-informed about the project's benefits and the need to avoid encroachment, noting that this would foster a sense of ownership and responsibility among the people.
"The government should be exploring all aspects to bring about the needed information to people. There should be no one who should be at information loss in this situation", she said.
"For the people, we want to grow, we like good things. We like to develop; this is development we are seeing at our beck and call. To support this development, we need to be a part of it, not just see it as a government thing. When we see it as our thing, we will be able to give it our all" Folashade urged.
In the past, the government's efforts to put up barricades, employ enforcement personnel, and build pedestrian bridges to deter encroachments on rail tracks have yielded little or no results.
Jemilat Nasiru, one of the participants, raised concerns about the effectiveness of these measures. She noted that enforcement personnel had been known to accept bribes, allowing encroachments to persist.
In response to these challenges, she suggested a 'carrot and stick' strategy. This strategy involves not only warning traders about the consequences of encroachment but also holding enforcement personnel accountable for any instances of bribery or negligence in their duties.
'As much as the government is telling the traders to leave, the enforcement personnel should take the heat for any encroachment,' Jemilat emphasized.
Jemilat also stressed that sensitization efforts should have begun long before the project reached its current stage.
"The hard truth is that we are reactive as a government and as a people. Someone may have to die before we take that seriously. For now, the government should be talking and warning. When the facility is in full operation, it will have to take the stick approach,"
The discussion also explored the idea of providing alternative spaces for local traders once they are moved away from the rail tracks. However, there were differing opinions on this matter, with some suggesting that traders couldn't afford to pay for spaces that will be provided.
Regarding the empowerment of affected communities, it was proposed that the government should consider supporting these communities in their existing livelihoods rather than attempting to change them radically. This approach was seen as more effective in addressing the root causes of encroachment.