---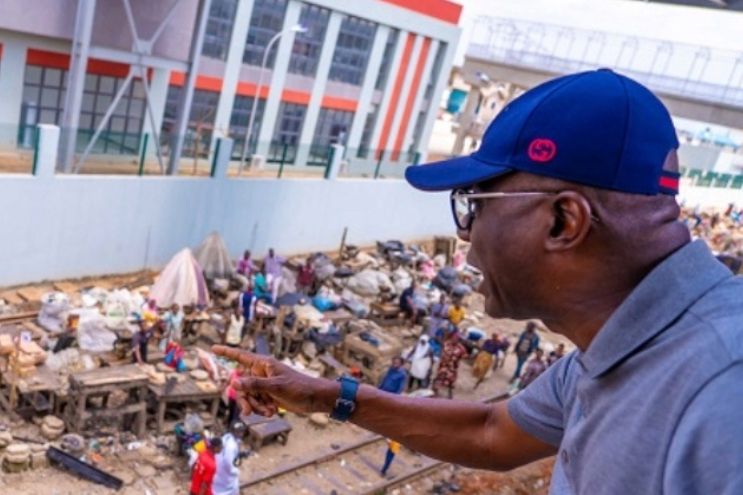 The Governor of Lagos State Babajide Sanwo-Olu has reaffirmed the commitment to ensure the full completion and safety of the Lagos Rail Mass Transit (LRMT) Red Line project before opening it to the public.
This announcement came from a statement by Sanwo-Olu's Chief Press Secretary, Gboyega Akosile, a day after the governor inspected the Red Line infrastructure.
Accompanied by Deputy Governor Obafemi Hamzat and members of the State cabinet, Governor Sanwo-Olu traversed the major stations of the rail project, on Wednesday, to assess its readiness. During the inspection, he noted that despite being near completion, there were critical tasks that required attention.
"We noticed there is still some work that still needs to be done, especially around cleaning up of all illegal activities that are being conducted on the rail corridor, which should not have happened," Governor Sanwo-Olu stated. He further emphasized the necessity of completing pedestrian bridges along the route and ensuring the corridor is clear of obstructions.
Governor Sanwo-Olu also expressed his satisfaction with the progress of the Red Line project, stating, "I believe we are on track to finish the project by the end of this year. We will push the contractors to work tirelessly to see how they can finish on time."
Prior to releasing the statement today, the governor had directly interfaced with traders at Agege station yesterday, issuing a two-day ultimatum for them to vacate the rail tracks.
"It is for transportation. It is not for market traders. I have given you two days' notice", he said
He also warned that an enforcement team would take action next week to ensure compliance, even seizing items from traders who fail to adhere to the directive.