---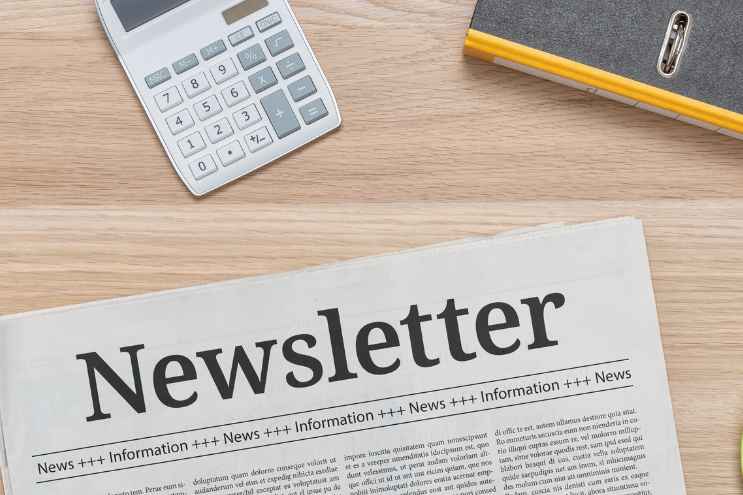 Hello, welcome to the first weekly news briefing of the Ikeja Record.
My name is Solomon, a co-editor at The Record. In subsequent weeks, you will meet other co-editors when they take over the newsletter.
Today, I will take you through everything you need to know about what's happened in Ikeja this past week.
If you think there's something I missed, please send us a message at [email protected] and we will jump on it.
Also, if you have events, announcements, a news tip, or something else that you think is important to the Ikeja community, please send us an email too. We'd be chuffed to hear from you.
And please subscribe to get this weekly newsletter in your email every Friday.
---
A cash crunch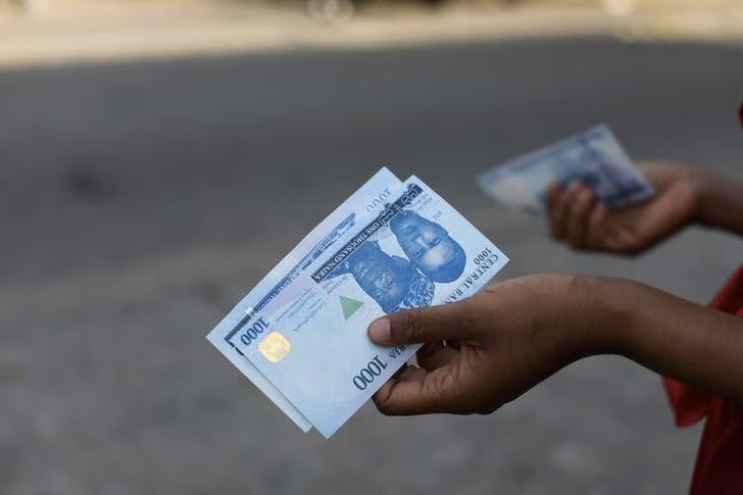 Well, this is a national story, and it has inevitably affected people who live in Ikeja. ATMs are crowded, POS operators don't have cash, and many people are left stranded. Omon Okhuevbie, our staff reporter, went around Ikeja talking to people about the situation, and the frustration was palpable.
"The pain and suffering is so much," one bus driver told Omon. "People are lined up at the ATM from morning till night, they can't get access to their own money."
It is not yet clear how this will be resolved, but President Muhammadu Buhari said on Thursday that the old N200 notes should be re-circulated while the old N500 and N1,000 notes remain banned.
Lagos doles out palliatives
The Lagos state government said it has commenced the distribution of palliative measures to residents at the Adeyemi Bero Auditorium, Alausa Secretariat.
The move is intended to alleviate the hunger sparked by cash shortages across the country.
The government said it will partner with religious centres, non-governmental organisations and other distribution channels across the state.
But it is not clear how Lagos residents can apply for these palliatives.
Ojodu to benefit from $300,000 sanitation project
The Ojodu local council development area has been selected as one of the communities that will benefit from a $300,000 sanitation project.
The project is being carried out by the Latter-Day Saints Charity (LDSC) in partnership with WaterAid Nigeria.
It is expected to last for one year and complement the government's efforts in strengthening water, sanitation, and hygiene (WASH) across Ojodu.
"The provision of clean water and proper sanitation is a fundamental human right that should never be taken for granted," the Vice-Chairman of Ojodu LCDA, Hon. Bunmi Oluyadi, said at the program launch. "With this project, we aim to make a lasting impact and demonstrate our dedication to improving the lives of those we serve."
New police boss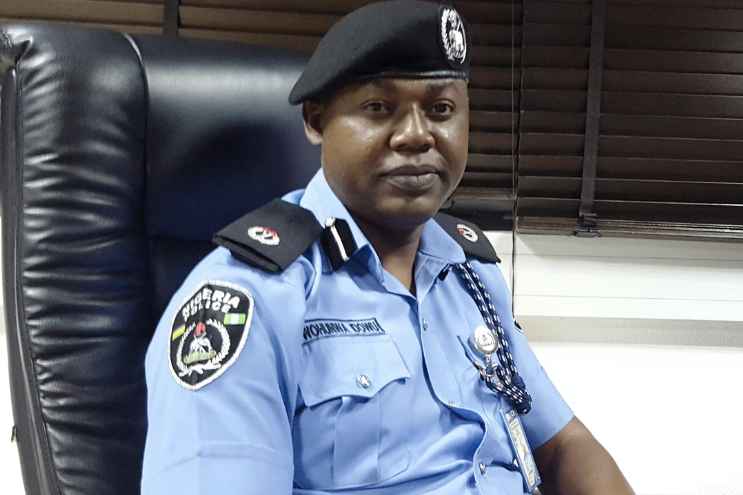 Lagos state now has a new commissioner of police. Idowu Owohunwa took over from Abiodun Alabi at the command headquarters in GRA Ikeja this week. Owohunwa promised that the command under his watch will be hard on criminals and civil with law-abiding citizens.
Chrisland student dies during inter-house sports
A 12-year old student of Chrisland International school in Opebi, Whitney Adeniran, has died.
Adeniran died under mysterious circumstances during Chrisland's inter-house sport activities at the Agege Stadium last week.
The police said they are investigating the matter as scrutiny falls again on Chrisland schools, which have been enmeshed in serious scandals in the past few years.
The Lagos State government has ordered the shutdown of the Chrisland school in Opebi, pending investigations.
Olusosun residents cry out
Residents who live near the Olusosun dumpsite are complaining about the health implications of the wasteland. They also want the dumpsite relocated or at least, properly managed.
One resident, Mrs. Omolola Alebiosu, said the obnoxious smell oozing from the dumpsite has caused her family to continually visit hospitals for attention, while more than 50 percent of the family's earnings are spent on treating related illnesses.
Protest against Bawa
Last week Friday, over 100 anti-corruption civil society organisations staged a protest which ended at the Oregun junction.
The protesters were calling for the removal of the chairman of the Economic and Financial Crimes Commission (EFCC), Abdulrasheed Bawa.
Rotary plays for peace
The Nigeria Amputee Football Federation and the Rotary Club of Ikeja-Alausa have scheduled a peaceful novelty football match for Saturday, February 18, from 7:30am to 9:00am.
The match, which will be played at the Olusosun Primary School, off Kudirat Abiola Way, is part of activities celebrating Rotary Day of Service and Peacebuilding and Conflict Preservation month.
The Rotary Club Of Ikeja Alausa President expressed her delight with the partnership, "We are excited with this partnership, Rotary Day of service this year is a special thing to us where we need to tell Nigerians that peace is what everyone of us should embrace ahead of the upcoming election," Dr. Tonna Ofuasia, the President of the Rotary Club of Ikeja Alausa, said.
Smart homes in Ikeja
Dealclinchers Realtors, a real estate developer, has unveiled what it calls a smart home, Amazing Grace Court, in Omole Phase 1.
The CEO, Adeyemi Adeniyi, said the company is an expert in building smart homes at affordable prices.
It also has properties for sale in Ikeja GRA.
Stanbic brings pension closer
Stanbic IBTC has launched a Pension Experience Centre at 47, Opebi road.
According to the Chief Executive of the bank's pension arm, Olumide Oyetan, the new centre will help with pension adoption and education.
"As more people get enlightened about the importance of having a pension plan in both the formal and informal sectors, we must bring the experience closer to them," Mr. Oyetan said.
"Therefore, opening another experience centre reinforces our commitment to providing accessible and top-quality pension service to our clients."
Neimeth Pharma upgrades Oregun facility
Neimeth International Pharmaceuticals Plc said it is upgrading its Oregun plant with funds from the Bank of Industry and internal capital.
According to Managing Director, Mathew Azoji, the factory upgrade is close to completion and will add an additional 300 percent to the company's production capacity.
Neimeth recently announced that it had raised N3.67 billion from its existing shareholders to construct a world-class factory in Amawbia, Anambra State, and boost its working capital.
Reward teachers on earth
To mark Valentine's Day, a nonprofit, The Captain's House, honoured the dedication of 15 teachers at Ikeja Grammar School in Oshodi.
The teachers received awards, cash and letters of commendation.
"These teachers have gone above and beyond the call of duty, and their hard work and dedication towards education are truly inspiring," the president of The Captain's House, Dr. Toye Sobande, said.
---
And that's it for this week. Please don't forget to subscribe.