---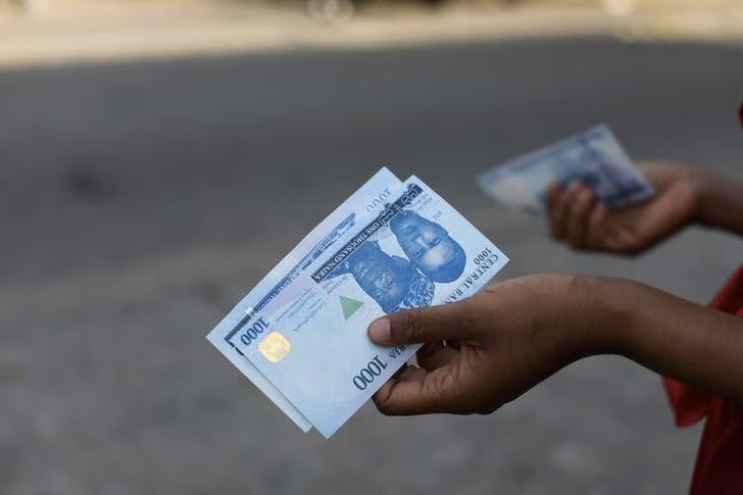 In many parts of Ikeja, long queues formed around ATMs. Most PoS service provider shops were closed; the few operators available were charging exorbitant prices for cash withdrawal. Inside one banking hall, a cashier said the withdrawal limit was N3,000 per day. The chaos was palpable. People were angry, frustrated.
Many now pay up to N500 to withdraw N5,000 from PoS operators. Ms. Esther, a PoS operator, told The Record that she queues for hours to get the limited amount of cash she can deploy to her own customers. "It is not that we are just collecting the excess charges, it is because of the stress and because there is no money anywhere," she said.
A shadow market has also emerged. Another PoS agent in Computer Village, who asked to remain anonymous, told The Record that he gets cash from middlemen with extra charges and he, in turn, has to add his own charges so he can turn a profit.
"I went to my bank and I can't even get access to the bank facilities," the agent said. "So, I had to go and meet someone who has a business of buying and selling naira notes. He sold some cash for me. I paid N300 to get N5,000 Naira."
Transport blues
Some commercial bus drivers who spoke to The Record said the cash crunch has not affected their business. "Everyday we touch money," said Mr. Clement Ibe, a bus driver.
But others disagreed. A driver who simply gave his name as Mr. Gabriel said the volume of passengers has reduced.
"Sometimes we would stay up to an hour before the bus gets filled up, which wasn't that way before," he said.
"The pain and suffering is so much. People are lined up at the ATM from morning till night, they can't get access to their own money."
Seven days ultimatum
The cash scarcity is not peculiar to Ikeja. For more than a week, Nigerians across the country have found it difficult to lay hands on cash amid the Central Bank of Nigeria's (CBN) attempt to replace high-denomination currency notes (N200, N500 and N1,000).
The CBN has said the currency redesign is important to reduce public hoarding of bank notes and improve the security and design of the naira.
The move comes on the eve of a general election and commentators have said the policy is also targeted at reducing vote buying by politicians.
Regardless of the positive intentions behind the naira redesign, it has caused significant pain to millions of Nigerians. The old notes were originally scheduled to expire on January 31, but the CBN was forced to shift the deadline to February 10 as banks and ATMs continued to dispense the old notes.
On February 3, President Muhammadu Buhari asked Nigerins to give him seven days to resolve the cash scarcity.
Anger and frustration
Videos of fights inside banking halls have been circulating on social media as Nigerians struggle to withdraw their money. Digital banking services have also taken a hit, with many people reporting network outages and service disruptions.
Mrs. Olasunbo Coker, a commuter queuing for cash at an ATM outlet in Oba Akran, accused the elites of using the policy as a weapon against the masses.
"How many big men can you see on the queue? None! Are they not spending money? They are spending money, the bankers will take it to their homes. While we are here struggling for our own money, they are not here. Very unfair system, very very unfair system which is only targeting the poor people. All these policies are targeting us," Mrs. Coker said.