---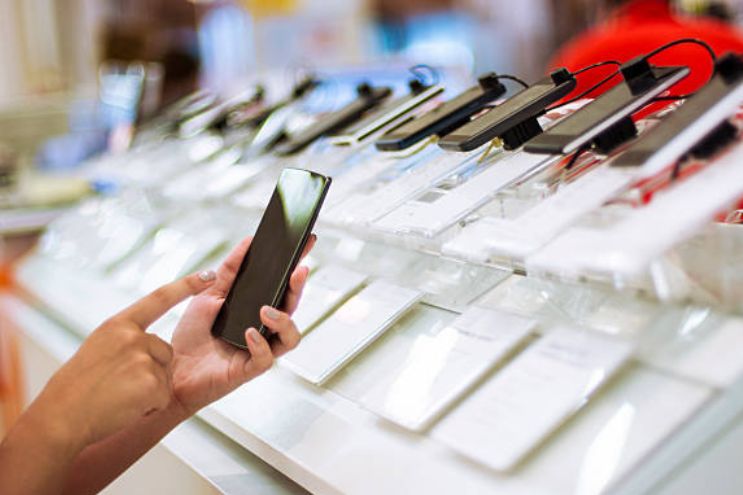 Have you ever been dragged by a roadside vendor while navigating the bustling streets around Computer Village for your device needs?
At Computer Village, it's pretty easy to fall prey to some roadside vendors eager to lure unsuspecting customers with promises of unbeatable deals.

To avoid such pitfalls and ensure rewarding tech shopping experience, we present the top 5 authorized mobile phone retail stores in the bubbling tech hub. These stores, recognized by leading brands like Infinix, Tecno, and iPhone, have a track record of quality, authenticity, and customer satisfaction. 
SLOT system Limited (Since 1998)
SLOT Systems Limited, better known as SLOT among many Nigerians, is as old as Computer Village. It was founded in 1998 as a small computer sale and repair shop in Ikeja, but has since expanded into a leading mobile retail company with a strong presence across Nigeria's major cities. Its flagship store is the iconic red-white-red building at 19, Ola Ayeni Street, off Medical Road, (Computer Village), Ikeja, Lagos, Nigeria.
3C Hub (since 2014)
3C Hub expanded from China to Africa in 2014, starting with its store in Ikeja. Its building is one of the most recognizable landmarks in Computer Village, thanks to its distinctive green exterior and white 3C HUB logo. The company's Chinese roots are evident in its wide selection of Chinese-made mobile phones, but it also offers a variety of other products, such as laptops, tablets, and home appliances. With a nationwide network of over 70 stores, 3C Hub's headquarters is located in Ikeja, Lagos, at No. 20, Awolowo Way.
Finet Experience Centre (since 2015)
Since 2015, Finet Experience Centre has been a prominent fixture in Ikeja's thriving tech hub. It operates about four stores around Computer Village, but its flagship location is at 31 Awolowo Glass House, Awolowo Road Ikeja. The mobile phone retail store has partnerships with leading smartphone manufacturers, including Apple, Samsung, Nokia, Huawei, Infinix, and Tecno. So, customers can be confident that they are purchasing genuine and high-quality mobile phones.
Pointek HQ (since 2005)
Established in 2005, Pointek HQ has become a leading mobile phone retailer in Ikeja. Situated 6 Simbiat Abiola Way, Ikeja House, it caters to a growing retail customer base across Nigeria. The company also offers laptops and home appliances. Like other retailers, Pointek HQ provides the flexible 'Pay Small Small' option for purchasing mobile phones and laptops. This service allows customers to pay in installment for three months.
Swot Solutions (late 2010s)
Swot Solutions goes beyond authorized dealerships of leading smartphone brands. It distinguishes itself as a premier and reliable destination for those seeking UK/US pre-owned smartphones and laptops in Computer Village. The company can be found at 18, Otigba Street, Spectrum Plaza, Suite 25 Ikeja, Compute Village.