---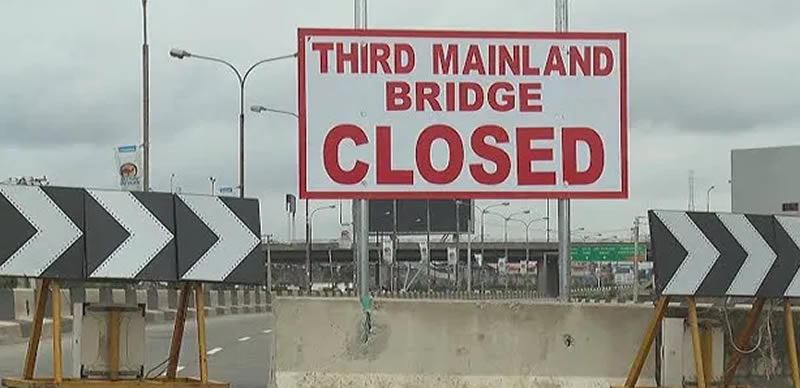 All ramps on the Third Mainland Bridge will be closed to traffic starting at 7 am on Monday, the Federal Ministry of Works has announced.
In a statement on Friday, Lagos State's Federal Controller of Works, Olukorede Keisha, said that the decision was part of the government's plan to conduct extensive repairs on the bridge.
The statement reads in part: "In view of the above, the motoring public is hereby notified that all four ramps connecting Adekunle to TMB will be closed at the same time going forward.
"Consequently, motorists are hereby advised to use alternative routes while cooperating with the traffic management officials deployed to manage traffic and ensure hitch-free movement."