---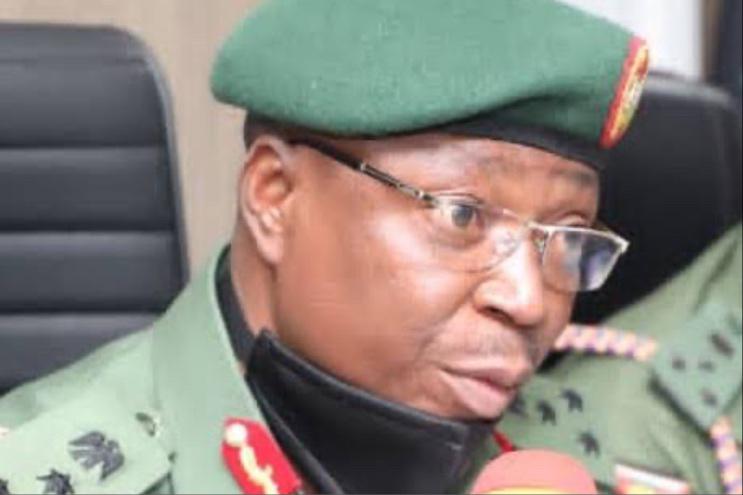 The Nigerian Army announced that it has disposed 642 unexploded bombs recovered from the Ikeja Military Cantonment.
The operation, named "Exercise Clean Sweep," began on October 10, 2023 with the aim of clearing remnants from the 2002 Ikeja Cantonment Bomb Blast site.
In a statement, its Director of Public Relations, Brig. Gen. Onyema Nwachukwu, stated that the final disposal of the unexploded bombs is scheduled for Saturday, November 18, 2023, at the Nigerian Army Range in Owode Ajilete, Ogun State.
Nwachukwu urged the public, especially those around Owode Ajilete and its environs, not to panic when hearing explosion sounds during the exercise, expressing that necessary safety measures have been implemented to ensure the safety of life and property throughout the process.
The statement partly read, "The Exercise has reached an advanced stage resulting in the recovery of various calibres of unexploded ordnances, out of which 642 of them were professionally disposed of on October 27, 2023, at the NA Range in Owode Ajilete.
"The search and recovery phase of the exercise has been completed and has now dovetailed into the final inspection of the site, which has earnestly commenced.
"In line with the exercise plan, as highlighted during the inauguration press briefing and Flag Off by the Chief of Army Staff, Lieutenant General Taoreed Lagbaja on October 10, 2023, a final Unexploded Ordnance Disposal task will be conducted on completion of the site inspection on Saturday, November 18, 2023, at the Nigerian Army Range in Owode Ajilete, Ogun State."