---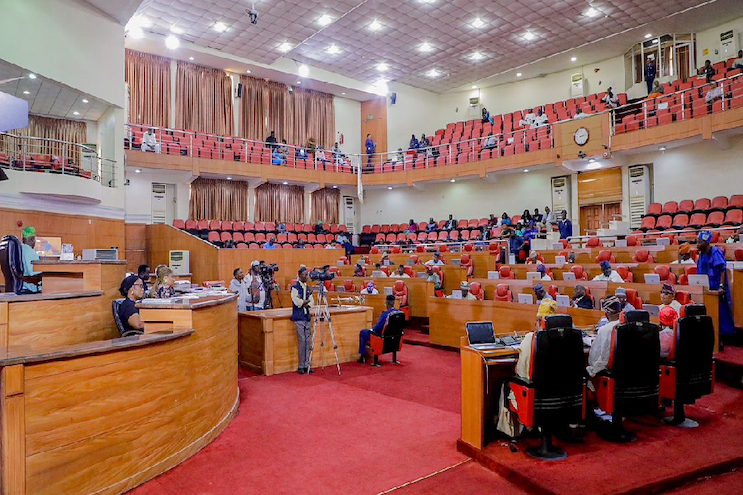 The Lagos State House of Assembly has invited the state's procurement agency over reports of alleged spendings by the Offices of the Governor and the Deputy Governor.
Speaker of the Assembly, Mudashiru Obasa directed the Committee on Procurement to issue the invitation at the Plenary monitored by our Correspondent on Tuesday.
Obasa who noted that even though the executive arm of government had made efforts to declare the story as untrue, it was necessary for the House to look into the issue so as the establish the facts behind the story.
"So we call on the committee in charge of procurement to invite the agency and others mentioned and do a thorough job on this in order to establish facts concerning the publications," the Speaker said.
The Governorship candidate of the Action Democratic Congress (ADC) in Lagos, Funso Doherty had written to the governor of the state, Babajide Sanwo-Olu on some of the controversial projects observed on the state's procurement portal.
In the letter, Doherty queried that N18,468,000 was awarded to the office of the chief of staff for the "supply and distribution of 2,000 Noiler chicken across the local government areas and wards in the state".
He also pointed out that sum of N440,750,000 was awarded to the office of the chief of staff for the "procurement of a brand new Lexus LX 600 Bullet Proof Sport Utility Vehicle for use in the Pool of Office of Chief.
Other issues raised by the ADC candidate was the "Provision of Supply items (Rechargeable fans, rechargeable lights and fridge in the office of the deputy governor" which was procured under the office of the deputy governor."
In a statement by the director-general, Fatai Onafowote, the agency further restated its commitment to transparency, accuracy and accountability in all government transactions.
"We regret that specific details, particularly concerning the descriptions of government dealings, may have inadvertently led to confusion, impacting both governmental entities and corporate partners providing services to the state.
"This arose largely from the lack of detailed descriptions in the project information, which has inadvertently led to confusion in the public space.
"We empathize with public concerns and sincerely apologize for any distress caused." The Statement reads.