---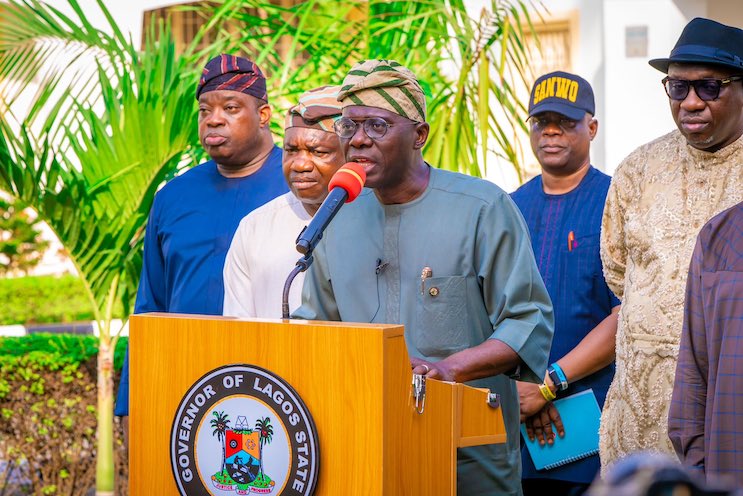 The Lagos State Government has reiterated its ban on event centers in Ikeja GRA, insisting that the area is zoned for residential purposes only.
This comes in response to claims by a developer who claimed that the Lagos State Physical Planning Permit Authority (LASPPPA) sealed the site of his ongoing construction of an event center in Ikeja GRA for personal reasons.
LASPPPA General Manager Kehinde Osinaike asserted that the government's stance on this matter remains unchanged and that any development not in compliance with the approved master plan for the area will be halted.
"The Lagos State Urban and Regional Planning and Development Law, 2019 as amended and LASPPPA Regulations 2019 explicitly outline the LASPPPA's mandate to issue permits to qualified applicants and safeguard the sanctity of the Master/Model City Plans of Lagos State, which the government invested heavily in to ensure the seamless development of the State for the benefit of all," Osinaike explained in a statement.
He stressed the importance of adhering to stipulated building laws in Lagos in line with the approved plans, adding that this is essential for the orderly development of the state.
"To forbid the bastardisation of the Revised Ikeja Model City Plans, I strongly advise developers who are interested in event centers and other forms of commercial developments in Ikeja GRA to look for other sites elsewhere, where such will be permissible, " Osinaike said.
He urged Property owners and developers "to respect the Lagos State Government's zero tolerance for illegal developments by taking advantage of the State Ministry of Physical Planning and Urban Development free Planning Information service to guide in proper site selection.''