---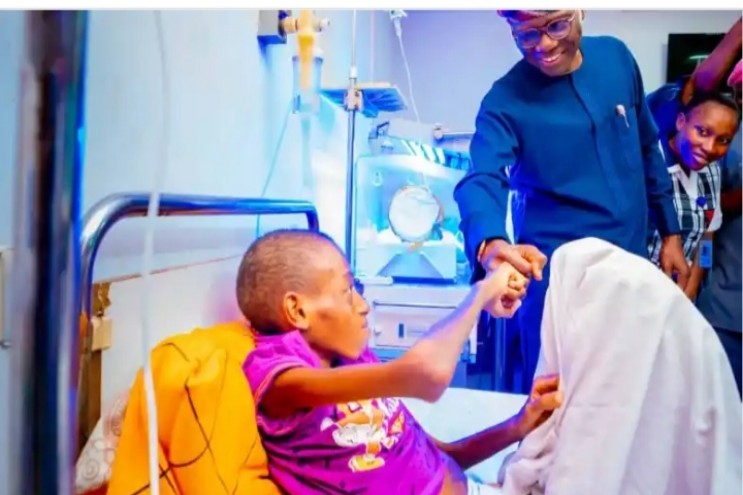 The Lagos State House of Assembly has adopted the recommendations of the five-man ad-hoc committee on the missing organ of late Master Adebola Akin-Bright.
The Lawmakers adopted the recommendations at a plenary monitored by our Correspondent – Abel Adekunle on Thursday.
It would be recalled that Master Akin-Bright's small Intestines reportedly went missing after he was operated upon at Obitoks Hospital.
Presenting a comprehensive report on the floor of the House, the Chairman of the Alad-hoc committee on Health and Majority Leader of the House, Hon. Noheem Adams, gave an overview of the committee findings.
He added that the committee organised a stakeholders forum to clear the air of rumours flying around online.
He said the forum had the Nigerian Medical Association (NMA), private medical practitioners, the Lagos State Commissioner for Health, Prof Akin Abayomi, and others in attendance and that they all affirmed that there were infractions.
Some of the recommendations of the committee included that the House call on the Medical and Dental Council of Nigeria to intensify further investigation on Dr. Baiyewu Abayomi over the alleged medical negligence and ensure justice prevails at the conclusion of the investigation.
The recommendations also included that the Lagos State Government should strengthen the Health Facility Monitoring and Accreditation Agency for effective supervision on health institutions in Lagos State.
The House also urged the Lagos State Teaching Hospital (LASUTH) to pay more attention to patients especially the young ones while on admission in the tertiary health facility.
Subsequently, the House commended the Nigeria Police, Lagos command, for its prompt compliance with the resolution of the House dated Monday, 17th September, 2023 to effect the arrest of Dr. Baiyewu Abayomi, Managing Director Obitoks Hospital.
The House urged the Lagos State Government to support Mrs. Abiodun Akin Bright (Mother of master Adebola Akin-Bright deceased) to cater for expenses incurred while trying to save her son's life.
The House adopted the recommendations of the committee as its resolution.