---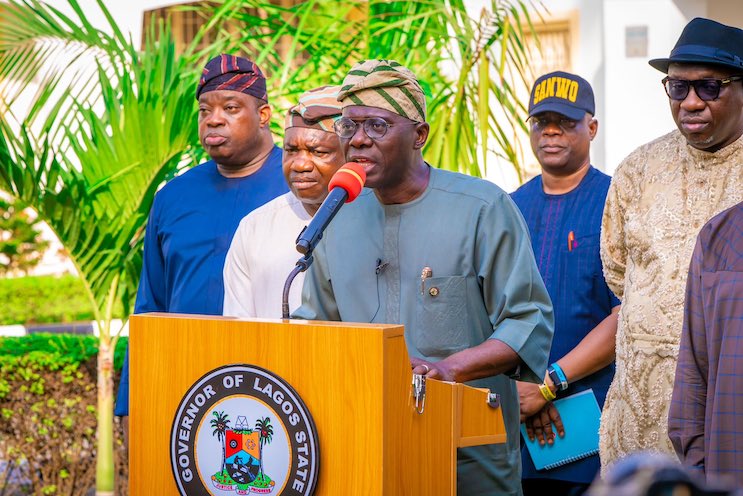 The Lagos State government has locked up Alaba International Market, one of the city's largest and most bustling markets for electronics and spare parts.
This was disclosed by the state's Environment Commissioner, Tokunbo Wahab, through his X account on Monday.
"Alaba International Market, Ojo has been sealed up for poor waste disposal practices, failure to pay their waste bills, and gross environmental sanitation offences," he posted on X.
Alaba market closure is coming few hours after Lagos state authorities also sealed off some markets within the Lagos International Trade Fair Complex, including Auto Spare Parts and Machinery Dealers Association, ASPAMDA and BBA, located in Ojo Local Government Area of the state.
Kunle Adeshina, Ministry of Environment's Public Affairs Director, confirmed on Sunday through his X handle (formerly Twitter) that the enforcement followed the directives of the Commissioner for the Environment and Water Resources, Tokunbo Wahab.
The move, executed by officials from the Lagos Task Force on Environmental Sanitation and Special Offences and the Lagos State Environmental Sanitation Corps (LAGESC) was in response to a series of environmental violations, particularly improper waste disposal and refuse burning.
Markets across Lagos state have come under intensified regulation and enforcement since Tokunbo Wahab assumed office in September as the Commissioner for the Environment and Water Resources.
Ikeja Record gathers that over four popular markets in the city have faced the penalties of temporary closure that lasted more than a week before their reopening. The most recent case was some part of Ladipo market, in Mushin, which was reopened on October 16, more than two weeks after its closure.