---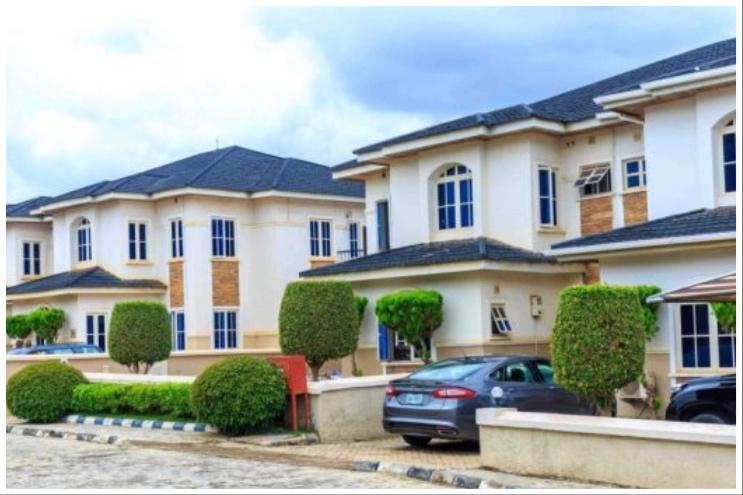 One month before her rent was set to expire, Adadichie Ugochukwu, a product manager at a healthcare startup, began her search for a new apartment in the Abule-Egba and Iyana-Ipaja areas of Lagos. She was shocked after her first house inspection with an agent when the landlord's solicitor rejected her because she was a single lady from the southeastern part of Nigeria.
"Immediately, I wrote my name, and he asked where I was from and if I was married. I answered and told him I was single. He said the house owners don't want any 'Omo Ibo.' I legit thought it was a prank," Ugochukwu shared with The Record.
This experience was bewildering for her because she never expected her tribe to be a hindrance to finding her dream apartment in Lagos. Back at her family home in Anambra, Ugochukwu's room is currently inhabited by corp members from the South-Western region of Nigeria who were accommodated without concerns about their state of origin.
Uchechukwu secured an apartment four weeks later but her landlord was unconvinced about her ability to pay rent because she was working a remote job.
Employment is evolving with the rise of remote work. Traditional office setups are now giving way to remote opportunities, providing flexibility and work-life balance. This shift has been accelerated by technology and the COVID-19 pandemic enabling people to work from anywhere, reducing the necessity for physical office presence.
She mentioned, "They had issues with a single girl working remotely getting the apartment, but it didn't take anything to convince them."
For Peace Popoola, a Meta Campaign manager, who relocated from Ibadan to Lagos, her house-hunting experience in both states was equally stressful. Her major grouse is that she was obligated to pay for the house agent's transportation fee for each inspection trip, even when the places didn't match her requirements.
"The fact that the prices were outrageous. The rooms would be very tiny and they would cost as high as N900,000 or one million naira," she bemoaned.
Sadly, the exorbitant cost of rent does not meet the quality of accommodation in Lagos. Lagosians are paying thousands of naira for cramped rooms, small toilets, and narrow passageways. This is a challenge that Popoola and other Lagos residents face during their house hunting.
Can monthly rent payments help alleviate the high cost of renting in Lagos?
In 2021, former Lagos State Governor Babatunde Raji Fashola, during a weekly State House Briefing in Aso Villa, Abuja, proposed that landlords and property owners should collect rent on a three-month basis.
This suggestion was aimed to address the issue of unaffordable housing for Nigerians. The former Minister of Works and Housing specifically pointed out that in Lagos, landlords often demand excessive amounts for two or three years of rent.
"The housing shortages that exist especially in all parts of the world are in the urban centres, not in the rural areas. It is a problem caused as a result of urbanisation where people move from rural to urban areas and then it creates a supply and demand problem," Fashola said.
As Lagos rapidly develops, visitors and inhabitants face discrimination as they try to settle down.
Lagos, with an estimated population of about nine million inhabitants, is ranked as the most populated city in Africa. When house hunting in Lagos, the odds are stacked against you due to the monthly influx of people.
Lagos landlords and landladies have become more explicit about their preferences and the peculiar qualities they seek in tenants. On October 22, 2023, a Lagos real estate agent named Dodo Kunle tweeted to advertise an apartment with a condition: "No Yoruba allowed, only Igbo."
This tweet stirred up over a thousand people who found it hard to believe that such tribalistic attitudes still exist in Lagos.
Chinenye Okechukwu, a Product Marketing Specialist, described house hunting in Lagos as one of the most frightening and uncomfortable experiences. She mentioned that house agents often arranged meetings in obscure places and didn't pay much attention to her preferences.
"Need I mention the blatant misogyny that goes on while house hunting in Lagos? They will tell you they need a man to come and serve as your guarantor or they need to know that you have a man and you are not going to be bringing numerous men to the house," she told The Record.
Okechukwu shared an instance from her apartment search around Lekki in Lagos, where a landlord asked her about her occupation and showed no interest in renting to a small business owner.
As someone who has moved to three different houses in Lagos over six years, I have experienced a lot, from agents taking me to dilapidated buildings to being rejected due to my age and single status. I can tell you that house hunting in Lagos is not for the faint of heart or those on a tight budget.
Amid all the chaos and frustration, house hunting in Lagos can often feel like an uphill battle. But as we navigate this real estate jungle, remember, that every setback is just a step closer to finding that perfect place to call home.
---
If you're about to embark on this challenging journey, we have some useful house-hunting tips for you. Just like a story with its twists and turns, your house-hunting journey will eventually lead you to a happy ending and your ideal home in this vibrant city of Lagos.