---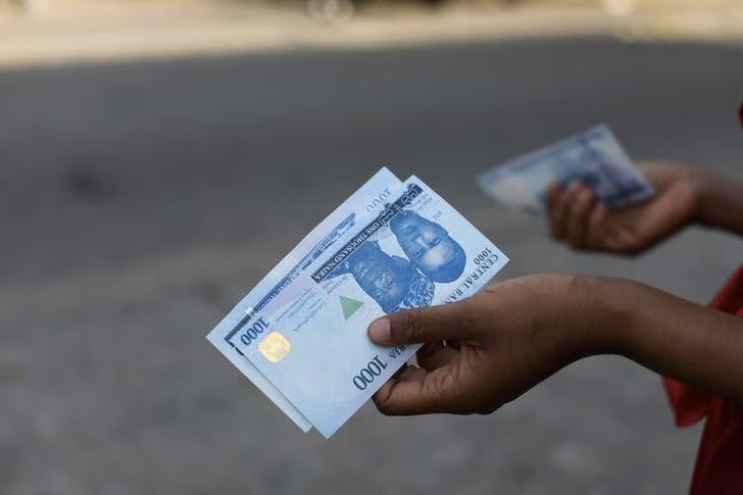 In about 24 hours, many Ikeja residents will troop out to cast their votes in presidential and legislative elections. But as of this week, the currency crunch precipitated by the central bank's redesign of the naira continues to be a major source of worry.
In many parts of Ikeja, ATMs no longer dispense cash, either old or new. And the queues at commercial banks have increased.
After President Muhammadu Buhari ordered that the N200 note be recirculated, banks have begun to dole out the notes over the counter with a maximum withdrawal of N5,000, according to people who spoke to The Record.
Despite the difficulties arising from the naira policy, some residents told The Record that it has some advantages.
"This cash policy programme is very good; we all love it because carrying cash from one place to the other is a risk, so we don't want that kind of risk," one resident who simply gave her name as Mrs. Doris said. She however noted that fixing network issues associated with digital banking could help reduce the pain.
Still, many residents who spoke to The Record could not see any advantages.
They argued that poor network services meant reducing cash circulation should have been a nonstarter. Many of those who spoke to The Record were on queues at commercial banks, waiting to receive some cash.
"We are able to get a little cash now, but the problem we are having is just that the network is always very bad this time around," said one POS operator, Ms. Esther.
Meanwhile, many residents are still trying to return their old N500 and N1,000 notes by applying through the central bank's online portal. Through the portal, they can fill out a form and generate a reference code that can be used to deposit a maximum of N500,000 worth of old notes. But that process has also been truncated by poor network issues.
"It has been stressful," one resident told The Record at a business cafe. "I went to the bank, and the bank asked me to come to a cafe to print out the CBN referral code; I have been here since morning."
The cash shortage has led to violence against commercial banks across the country. In Ogun State, angry protesters set bank buildings ablaze. In Ikeja, no significant violent activities have been recorded, but some banks have closed their doors ahead of election day.