---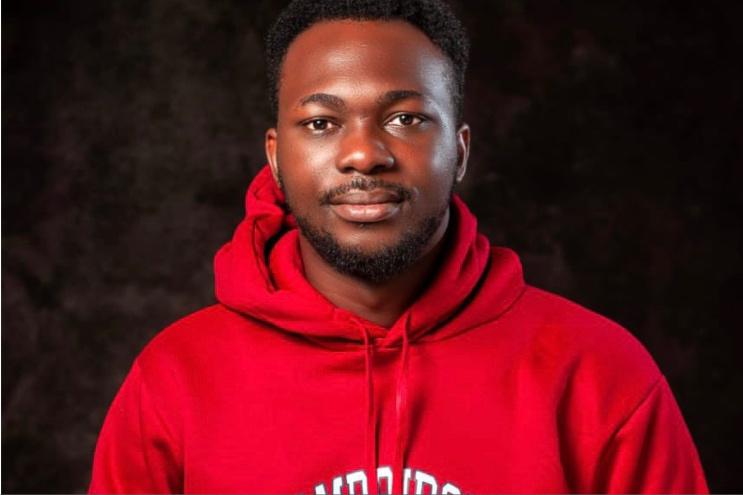 From Iju-Ishaga Grammar School to the Lagos State University College of Medicine, Dr. Akingbola Adewunmi is living in one of his wildest dreams as a recipient of King's College Quantedge and Rowan Williams Scholarship, pursuing a Masters of Philosophy in Population Health Sciences at the University of Cambridge, in the United Kingdom.
The 24-year-old social impact in the health care sector through his initiative, HealthDrive Nigeria which helped to conduct free diagnostic tests in low and middle-income communities in Lagos State and other South-West states on infectious diseases, especially Hepatitis B was recognized by the former U.S.A President, Bill Clinton through the Clinton Global Initiative University in 2020.
The 2021 Diana Award recipient shared his passion for Public Health, his ambition to be one of the best Physician-Scientists, tips on how to apply for a graduate degree outside Nigeria and more exciting things with The Record. 
This interview has been edited for clarity and brevity.
Omon Okhuevbie: Congratulations on your full scholarship to study at the prestigious University of Cambridge for your Masters program, how did you feel when you got the news?
Dr. Akingbola Adewunmi: I felt excited because it is like a once in a lifetime opportunity to get challenged, get pushed and get further stretched into becoming a professional. The thoughts of the fact that at the end of this course in the next one year, I would become one of the best trained Population Health Scientist in the world by virtue of the University of Cambridge prestigious status was very exciting. I felt happy, I felt excited about the journey. Asides from the academic bonus that is gives to me, it also gives me the opportunity to meet people from different parts of the world, in different spaces, in different places, in different industries.
And, if there is ever a time that my networking skills is important and needed, it is this time. It also allows me to develop my networking skills, develop my people management skills. I will try as much as possible to leverage on these opportunities holistically.
OO: Why did you chose to pursue a Master of Philosophy in Population Health Sciences?
Dr. AA: I have always been interested in Public Health and that is one of the reasons why I was motivated to kickstart a social justice revolution, HealthDrive Nigeria where we advocate against infectious diseases, emphasis on viral Hepatitis. I have always engaged in social impact, public health project and a couple of them throughout my undergraduate journey.
So, I then realized that I was very much interested in infectious diseases and I want to be a Physician-Scientist in infectious diseases. In the sense that I want to be able to provide clinical perspective and scientific and research based perspective to management of infectious diseases. It really pushed me to apply for this Masters programme and since it is in Population Health Sciences. Population Health Sciences has six streams, I specifically chose the Infectious Diseases stream, so that I can have a very strong scientific background about Infectious Diseases, how it happens and how it can be properly managed.
Since my aim is to become a Physician-Scientist, it would also help me transition into a clinical residency in most likely another competitive environment where I will be pushed further and overstretched to learn at the best of my capabilities.
OO: It is actually amazing to see how much you have accomplished at 24, please do tell us more about HealthDrive Nigeria?
Dr AA: HealthDrive Nigeria is a non-profit initiative that I started with some of my colleagues in 2018. We initially started with on viral Hepatitis because we realized that Hepatitis B is very prevalent in this part of the world, especially in Nigeria. 1 in 10 people are currently said to be carrier of Hepatitis B virus and over 300 people die annually in Nigeria from the virus. A very peculiar attribute of this disease is the fact that it is not curable but there are vaccines that can protect people against it.
HealthDrive basically creates awareness about infectious diseases and for viral Hepatitis B, we conduct free rapid diagnostic testing in low and middle income communities in Lagos state, Ogun state and Ondo state. Along side, people gaining access to subsidized three-dose Hepatitis B vaccination exercises.
OO: So, what is your daily routine like as a Cambridge scholar?
Dr AA: Well, I wake up, eat, go to school, I get taught or sometimes we're self-taught with supervision, then I go back.
Cambridge, tigger with Oxford has an amazing structure, the collegiate structure. Both Universities have 31 Colleges each, all the same names and everyone who is admitted must be placed in a college. I am in Kings College, one of the most popular, most funded and most beautiful college. So, we often have College activities, we have Cambridge Student Union activities too.
OO: What do you like most about studying in Kings College?
Dr. AA: I assume that other colleges share similar attributes but I love the fact that Kings College is very organized and very intentional. Cambridge is a world class institution and I know why because from the tiniest bit of detail to the biggest, they pay attention.
We are supposed to have a dinner next week and they are already getting direct requirements from people that need special diet and dietary requirements. People that want alcohol, people that don't take alcohol. They are getting our details in way that the dinner is going to be personalized. I have my table, my name is inscripted there, all of my special requirements, dietary on alcohol is taken into account and they do that for all of the graduate freshers in the Kings College. That's a lot of time and attention to such details which I sincerely appreciate.
Before I resumed into the campus, my accommodation was ready. My student card was ready, everything was ready. Those little little attention to details, those very significant expression of care and expression of how world class the university is really makes sense. I think Kings College is doing a very good job.
OO: Aside your social impact works and extracurricular activities in school, what were you doing to make extra money during your undergraduate days?
Dr. AA: When I was a 500 level student, I was doing remote blockchain jobs and I was making cool money. I was also drafting curriculum vitaes and resumes for people. I was also writing statement of purposes, or personal statements for people that were looking for Masters and PHD admissions. I was also writing letter of recommendations for people. When I entered my final year, I started writing people's assignments.
OO: Are you working remotely or you are focused on your studies for now?
Dr. AA: I am 100% focused on studies for now. The program is very very intensive, ans I want to learn as much skills as possible.
OO: Aside Public Health and Science, what else are you passionate about?
Dr AA: I realized that I have an uncommon love for blockchain and cryptocurrency. So, they caught my heart and attention in 2021. Aside from Public Health, and Sciences generally, I think I am quite passionate about blockchain and my involvement in the blockchain space.
OO: Any tips for people considering to apply for a graduate program outside Nigeria?
Dr AA: Number one, start by actively searching for fee waivers. Many universities offer financial assistance, and securing a waiver can ease the financial burden of your application process. Two, scout for scholarships and assistantship opportunities. These can provide not only financial support but also valuable academic experiences.
Three, don't overlook the silent, yet obvious, criteria for admissions. Ensure your academic record, test scores, and prerequisites align with your chosen program. Four, your academic CV and Statement of Purpose are your chance to shine. Tailor them meticulously to highlight your achievements, goals, and passion for your field.
And five, if you're applying for a PhD or DPhil, take the time to draft a compelling research proposal. This is your chance to showcase your innovative ideas and research potential.
OO: Are there any famous physician scientists or people that inspire you? Why are they inspirational to you?
Dr. AA: Well, I haven't taken time to find people who have walked a similar path, and that's what makes this journey exciting. The uncertainties, the strategies and meticulosity required makes the entire journey worth it to me. I've got a lot of people I look up to but Dr Segun Afolaranmi (MSc. Oxford, PhD-in-view, Cambridge) stands out. He is ever ready to support and guide me. Then, my Infectious Disease Physician mentor, Dr Folake Kofo-Idowu.
OO: How do you plan to use your experience and all you will be learning at King's College to improve the health care system in Lagos or Nigeria as a whole?
Dr. AA: I intend to help in the formation of policies that would help towards pandemic preparedness, infectious disease response and management.
OO: Any word of advice for young people like you who are interested to be in your position (studying in the University of Cambridge)?
Dr. AA: Young people should prioritize education, more specifically their grades and try to admix their educational experience with relevant extra-curricular activities.