---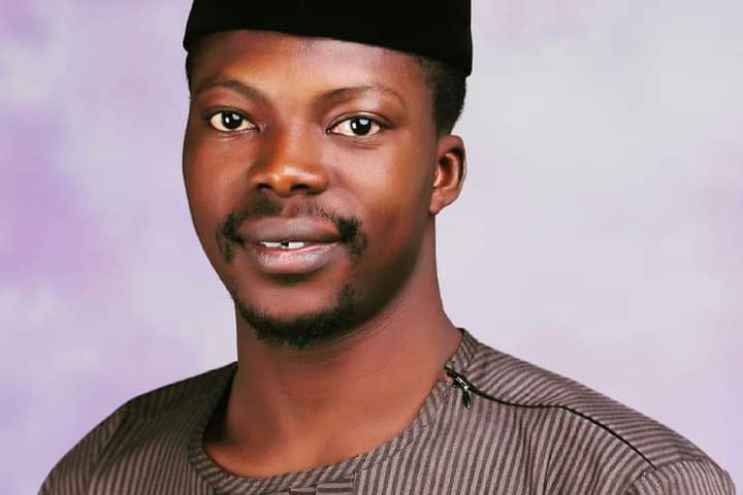 When Deji Adebayo was born in the 1980s, Ojodu was a developing town without tarred roads and large supermarkets. The town, undivided, also did not have its own traditional rulers. That began to change when the Ooni of Ife, Oba Okunade Sijuwade, installed a traditional ruler in Ojodu Abiodun around the turn of the millennium. Today, according to Adebayo, Ojodu has about five units: Yakoyo Obayomi, Yakoyo, Ojodu Kudoro, Ojodu and Ojodu-Abiodun.
"I grew up in Ojodu," Adebayo told Ikeja Record in a recent interview. His parents were both educators. His father was the pioneer head teacher of Ojodu Abiodun Community Primary School, who also served as the pioneer Secretary to the Ojodu Community. But Adebayo does not describe himself as an Ojodu indigene with royal benefits.
"I am from Ekiti State," he said. "But I was born and brought up here and I'm one of the young people who can tell the history of Ojodu, not as an omo-onile, but as somebody who was nurtured here."
His eyes light up as he tells of Ojodu's recent history, of land battles and the scuffle for titled positions. "I see myself as an indigene who has no family house," he added, stressing that his family has always contributed its quota towards the development of the community.
Early in life, he wanted to be many things: medical doctor, lawyer, pilot, engineer. But after graduating secondary school before he turned 14, he became gripped by the happenings around him. Around that period, Nigeria was transitioning from military to democratic rule. Political parties and their melodrama were making a return into national life. The flurry of activities fascinated the young Adebayo.
He gained admission into the then University of Ado-Ekiti (now Ekiti State University) in the mid-2000s and promptly got involved in student politics. In Ekiti, he learned the basics of grassroots mobilisation and campaigning. He contested for class governor and won. He campaigned for Cowbell against Yinka Africa in that year's student union government's presidential election. Cowbell won. But he also lost elections twice when he contested for positions in the Federation of Ilogbo-Ekiti Student's Union. "I lost not because I wasn't capable," Adebayo said. "But because they felt I was a Lagosian."
Times in Tai Solarin
About two years into his time at UNAD, Adebayo decided to switch to Tai Solarin University of Education (TASUED) in 2006, so he could study health education. He wanted to become a teacher like his parents.
At TASUED, he continued his foray into activism and politics, which he strongly associated with community service.
One time, a student who was crushed by a car on campus died due to a failure of emergency services. When Adebayo heard about what happened, he took it upon himself to start a Red Cross club at the university.
"It is one of my legacies," he said.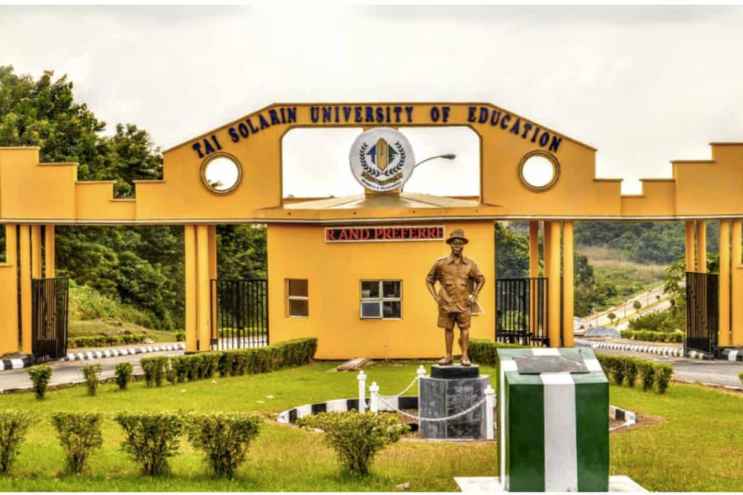 His work with the Red Cross club came in handy when he contested the position of Financial Secretary in the Student Union Government. "People voted for me because of my affiliation with the Red Cross."
As Financial Secretary, Adebayo got a taste of the temptations of office. "I came with a very pure heart but the person who was handing over to me told me 'Deji, you are now a millionaire; forget about all the things you used to campaign, you are going to make money.'"
According to him, he didn't 'make money but impact.' Unlike his colleagues, he threw his doors open to students and tried to engage them. He wanted to be different.
"Not all politicians are thieves," Adebayo said. "Some politicians, like myself, whom I've met grew up to be a community person. We grew up being part of the people. The bureaucracy in our system is the real problem. A lot of politicians don't know how to steal; it is when they get into office that they are taught."
Becoming a politician
After graduating from TASUED, Adebayo bagged a Masters degree in health education from the Obafemi Awolowo University, Ile-Ife, Osun State. He served in Anambra state and later became an IT consultant, building websites for individuals and businesses.
Back in Ojodu, he remained an active member of the community but never joined partisan politics until 2020.
"Politics is in my blood but I didn't want to have this stigma of 'all politicians are thieves'," he said. At some point, he flirted with migrating but resolved to remain in the country and fight for the soul of the nation.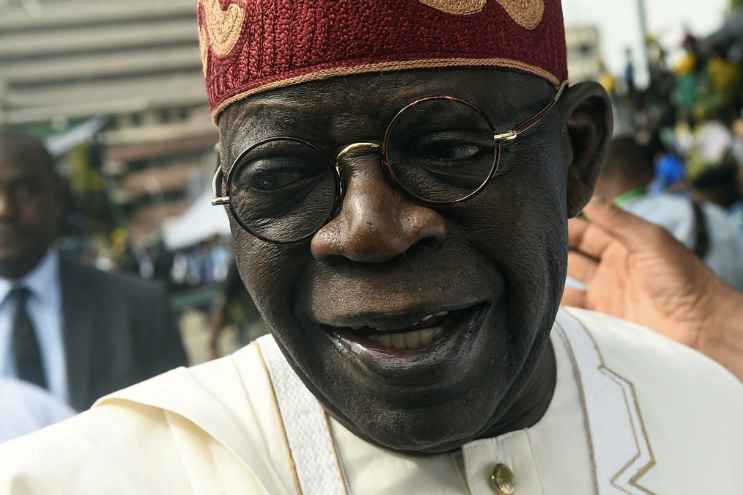 "I've tried my hands on so many things and I've realised I need to be in political office to transform a lot of things in this country," he said. "And to be in political office, I have to take the backlash that comes with being a politician in Nigeria."
Adebayo has served as the spokesperson for the erstwhile Chairman of Ojodu Local Council Development Area, Julius Olumuyiwa Oloro. He started the Yakoyo Youth Association and was made Secretary of the Community. He has also served as Secretary to the Yakoyo Community Development Area (CDA) and the Social Secretary of Ojodu LCDA Community Development Council being the youngest ever to serve in such capacity. Now in his mid-30s, his ultimate goal is to become Nigeria's president.
"My long term goal is to become Nigeria's president," he said, "and see the Nigeria of our dreams come to reality. But it's not a must I achieve it in my lifetime, even if I would have to transfer it to my son (not necessarily biological son). I want to see a society that we can call our own."
His plan is to start from the grassroots. But Adebayo is also acutely aware of the state of grassroots politics in Nigeria. "Some politicians call themselves grassrooters but they are not," he said, "they are grasshoppers."
"To galvanise the grassroots, you have to be part of them and understand them."
He wants more exceptional young people to participate in partisan politics. "I've met wonderful young people who can transform this country, but they are afraid. If Mandela was afraid, where would South Africa be today?"
Campaigning for Tinubu
Adebayo, a card-carrying member of the All Progressives Congress (APC), believes Bola Ahmed Tinubu is the right man for president in 2023. He believes it is amusing to describe Tinubu as sick and still accuse him of 'owning Lagos'. How can a sick man continue to preside over Lagos?
He doesn't directly address the claims of corruption against Tinubu. He suggested, instead, that Tinubu worked hard to become the politician he is today and challenges young people to build a similar structure that can "take over Lagos."
"When you talk of political structure, it is your ability to galvanise influence from the grassroots," Adebayo said. "As of today, there is no better grassroot politician like Tinubu."
Adebayo wondered how it is possible to make a country better if people don't understand how political structure works. "I can tell you today that if Nigerian youths listen to me – by getting involved in grassroots politics – in the next seven to ten years, there would be nothing called 'somebody owns Lagos,'" he said.
In many ways, he mirrors Tinubu as a role model for his own ambitions for the top office of the land.
"I see a lot of things in him I want to imbibe," he said. "He is not the messiah, but he is the person we deserve for now. Because he is a prepared person for that position. He didn't start preparing his manifesto in 2019. When I say I am preparing to become Nigeria's president, do you think I'm referring to 2027? No."