---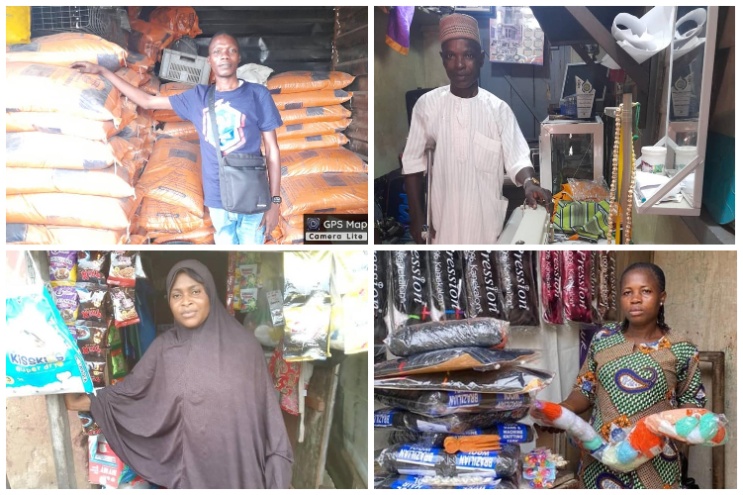 This is a statement culled from the Lagos state government official Facebook page. The original story can be read here.
The Permanent Secretary, Lagos State Ministry of Women Affairs and Poverty Alleviation (WAPA), Mrs. Oluyemi Kalesanwo has affirmed that 2,868 recipients of the Lagos COVID-19 Action Recovery and Economic Stimulus (CARES) Programme have received operational grants between N80,000 – N200,000 as aids to boost their respective businesses affected by the pandemic.
Kalesanwo disclosed this during a Monitoring and Evaluation tour to three Local Government Areas of Lagos to assess the economic progress of the intervention programme under the Delivery Platform DLi 1:3 which is being coordinated by the Ministry as part of the Nigerian COVID-19 Action Recovery and Economic Stimulus programme for vulnerable residents across the State.
While reiterating the number of settlements impacted by the initiative, the Permanent Secretary stated that beneficiaries selected from all the 20 Local Government Areas had been empowered, with 2,868 recipients receiving between N60,000-N200,000 as operational grants to boost their respective businesses.
In his remarks, the Head of the State Coordinating CARES Unit, Mr. Basit Baruwa explained that the programme has been up-scaled to an impactful scheme which deliberately supports beneficiaries whose businesses were negatively affected by the economic downturn.
His words, "The beneficiaries were selected from the data that has all details of the vulnerable residents who reside in Lagos State through the Social Register. The success story of the intervention programme under the Livelihood Support Platform has surpassed its target by 40% due to the impressive turnout of participants. More people are expected to benefit in coming months from the initiative since the programme has been extended till June 2024".
A recipient in Agege Local Government Area, who trades in groceries and household products, Mrs. Shittu Abibat stated that she lost her husband during the COVID-19 pandemic in 2020 and her source of living became hard. However, the mourning period afforded her the opportunity to register for the Lagos CARES programme of which she received N150,000:00 after a soft skills training which has greatly boosted her trading business.
According to her, "This programme is a huge relief for vulnerable people like me. It came when I most needed it and has impacted my business tremendously. I want to sincerely thank the Lagos State Governor, Mr. Babajide Sanwo-Olu, for this opportunity. I pray this is sustained as an intervention programme for other residents".