---
Welcome to Ten Things on the Record where we curate a list of things you need to know if you live or work in Ikeja.
---
Aviation workers block access roads to Lagos airport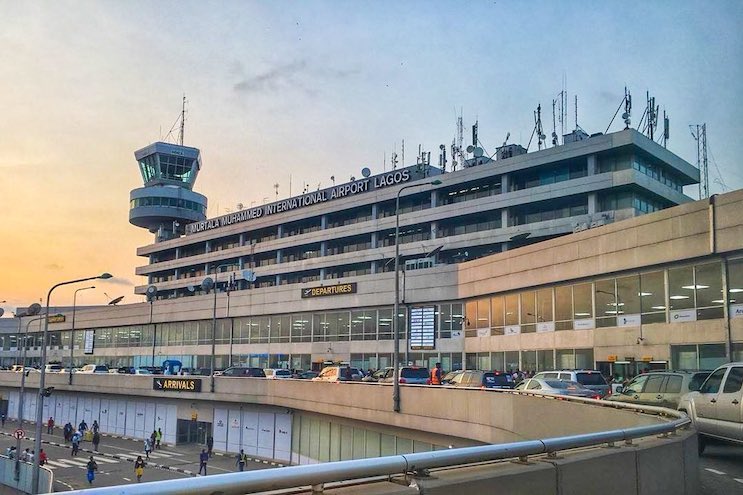 Aviation workers on Monday blocked access roads to both the international and domestic wings of the Murtala Muhammed Airport in Lagos.
The workers are demanding better working conditions in a warning strike that is expected to continue today, Tuesday.
Although access roads were blocked, airport terminals were not closed and flights were boarding as scheduled, The Cable reported. "Passengers are not prevented from coming in and out either," a source told the newspaper. "Only access road was blocked against vehicular movement."
Sanwo-Olu lauds Norway for interest in supporting Lagos' energy transition plan
Lagos state governor, Babajide Sanwo-Olu on Monday met with Norwegian Minister of Foreign Affairs, Anniken Huitfeldt and commended the Nordic country for its interest in Lagos' energy transition plan.
"As we continue to build partnerships with Norway and other countries, we remain committed to ensuring clean energy, providing quality infrastructure, and investing in education and health to create a thriving economy in Lagos," Sanwo-Olu said.
Earlier, Huitfeldt had expressed Norway's interest in improving the cooperation "between the two countries in the area of Green Transaction. We will like to contribute to your action plan. We are looking forward to more business opportunities and areas we can collaborate with you," according to PM News.
Flooded drainage swallows four-year-old boy in Ogba
A four-year-old boy Chukwemeka Okoro has gone missing after he was said to have been washed away by a flood in the Onibata community in Ogba, the Punch reported.
The incident was said to have happened last Tuesday during a downpour in the area.
As of Friday, Okoro's body was yet to be found by community volunteers scouring the area, according to the Punch.
Arewa community donates to orphanage home in GRA
The Arewa Community Support Group in Lagos has donated food and other items to the Babe-El–Salam Orphanage Home in GRA Ikeja.
Director-general of the group, Alhaji Muhammad Lawal said the gesture was in the spirit of Ramadan, Leadership newspaper reported.
The 33-year-old motherless home was established in 1990 by business mogul Alhaji AbdulWahab Folawiyo.
Lagos tribunal set to convene at Rosaline Omotosho Courthouse
All is set for the courts to wade into issues rising from the recent governorship and legislative elections conducted in Lagos.
The Lagos election petition tribunal, which has its secretariat at Court 6, Rosaline Omotosho Courthouse, has received a total of 48 petitions, Business Day reported.
Opposition parties, particularly the Peoples Democratic Party and the Labour Party, will attempt to use the tribunal to overturn the governorship election among others.
Stop patronising okada operators or risk jail term – Lagos Taskforce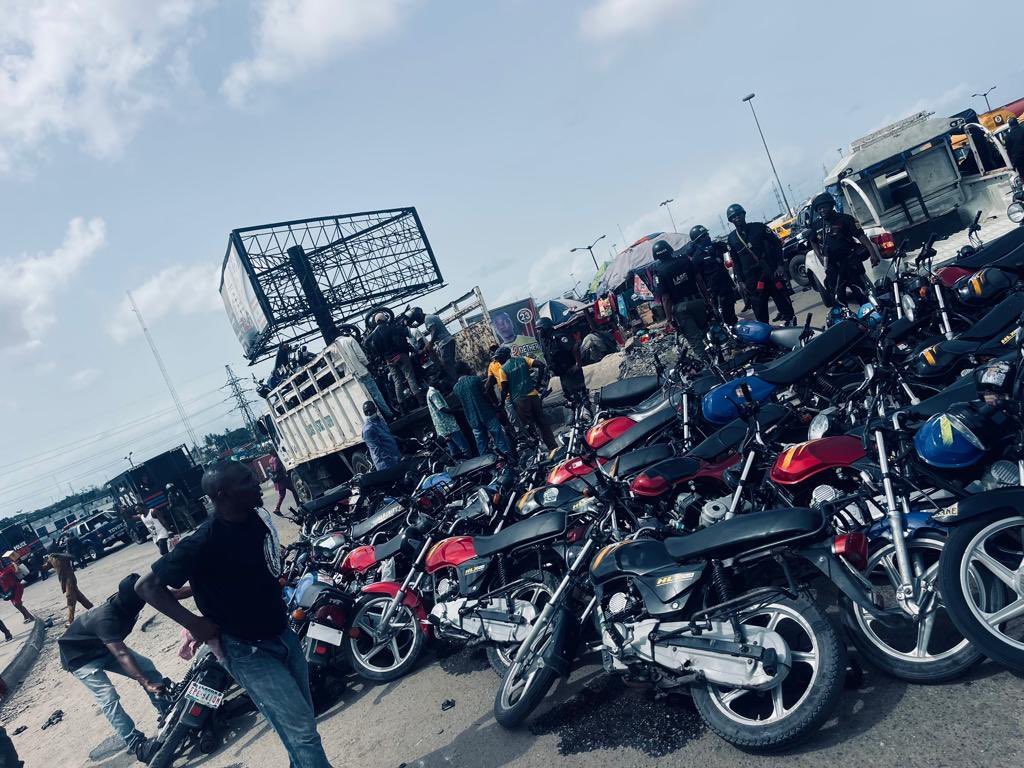 The Chairman of the Lagos State Taskforce, CSP Shola Jejeloye has warned residents from boarding commercial motorcycles, popularly known as okada, or risk being jailed.
Jejeloye gave the warning during a clampdown exercise at Mile 2 axis of Lagos where 132 commercial motorcycles were impounded for operating illegally and constituting a nuisance to the environment.
"It will no longer be business as usual," Jejeloye said.
LASTMA, FRSC to set up 'accident reduction' taskforce
The Lagos State Traffic Management Authority and Federal Road Safety Corps (FRSC), Lagos Sector Command have agreed to form a Joint Task Force with other professional traffic managers on accident reduction, particularly truck crashes, on Lagos roads.
The General Manager of LASTMA, Mr. Bolaji Oreagba revealed this during a courtesy call by the new Sector Commander of FRSC Lagos, Corps Commander Babatunde Farinloye and his team at the LASTMA Headquarters in Oshodi.
"The love, collaboration and brotherliness between the two government Agencies will continue to ensure the safety of road users for stimulation of growth and development in the State," Oreagba said.
Rotary to help Lagos plant 1,000 coconut seedlings
The Lagos state government has partnered with the Rotary Club of Eko Atlantic to distribute and plant coconut seedlings in public schools, coastal areas and communities across the state.
"This project is an offshoot of the Coconut Development and Growth Project which aims to plant 1,000 coconut seedlings in public schools, coastal areas and communities," the General Manager of the Lagos State Coconut Development Authority,, Dapo Olakulehin, said at a stakeholders meeting held recently at Oniru Beach on Victoria Island.
"The proposal is to promote coconut production, processing, commercial and utilisation of Coconut to ensure it meets the needs of the public at large."
Bolt food expands to Ogba, Ojodu
Residents of Ogba and Ojodu, inner communities within Ikeja, will now be able to order food from the comfort of their homes and offices via the Bolt Food app, Business Post reported.
Bolt Food, the food delivery arm of mobility platform Bolt, popular among taxi users in Lagos.
"Our goal is to connect every Nigerian to a service that provides effortless and affordable access to daily essentials," Bolt Food Manager, Sola Masha, said.
High Court remands Bishop Feyiropo Daniels over rape charges
A Lagos High court on Monday remanded Bishop Feyiropo Daniels over a two-count rape charge until he can meet his bail conditions.
Daniels, who pleaded not guilty in court, was granted bail on the condition that he can provide a N20 million bond, two sureties with property in Lagos, and the submission of his passport, the Lagos state Domestic & Sexual Violence Response Agency said in a statement.
The case has been adjourned to May 9 for trial.