---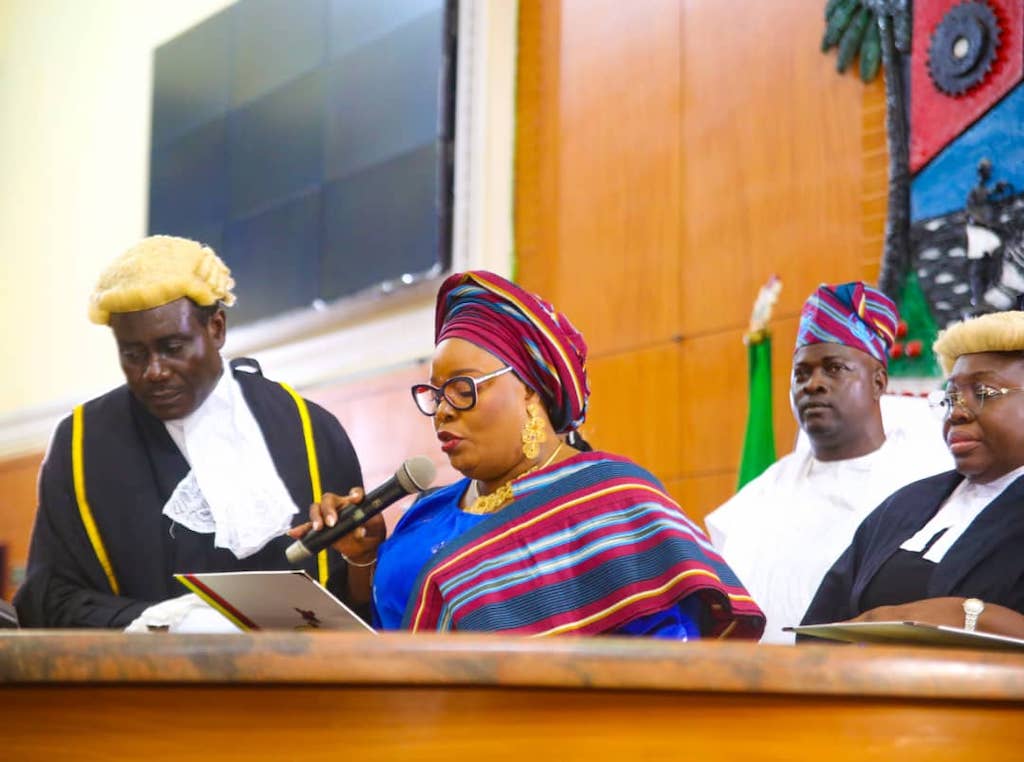 The Lagos State House of Assembly has congratulated Governor Babajide Sanwo-Olu and the Deputy Governor, Dr. Obafemi Hamzat, on their victory at the Court of Appeal over the 2023 governorship election.
At the Plenary monitored by our Correspondent on Thursday, the lawmakers also advocated that special tribunals be empowered to oversee election matters following some lapses observed in the just concluded elections.
While raising the issue under "Matters of Urgent Public Importance", Chairman House Committee on Judiciary, Human Rights, Public Petitions and LASIEC, Hon. Oladipupo Ajomale, commended the National Assembly for embarking on a nation-wide stakeholders meeting for Nigerians to have inputs in the proposed amendment of the electoral act.
Ajomale added that some of the issues observed during the election include issues with voters' registration and timing.
The lawmaker further suggested that the Federal High Court should not have exclusive decisions over election processes.
"In the Election Act, the State High Courts should be empowered to decide on elections based on their jurisdiction," he said.
In his contribution, Chairman, House Committee on Waterfront Infrastructure Development, Hon. Gbolahan Yishawu, appreciated the National Assembly on the bold step it has taken to amend the act.
"I commend the National Assembly for having the rethink of going back to the people to know their views and reaction on the Electoral Act, 2022," he said.
While lending his voice, Hon. Aro Moshood, Chairman House Committee on Public Private Partnership, suggested that INEC be more proactive towards the forthcoming election.
"INEC should get more prepared and they should not wait until elections are closer before starting registration exercises.
"There should be more awareness programmes for such stakeholders meeting," he said.
Hon. Noheem Adams, in his view, suggested that the number of days set aside for campaigns be reduced from 150 days to 60 days.
The Speaker, Rt. Hon. (Dr.) Mudashiru Ajayi Obasa who was represented by the Deputy Speaker, Hon. Mojisola Meranda stated that Independent National Electoral Commission (INEC) must ensure that election processes are made continuous.
"Any voter who would become eligible in the forthcoming election should not be disenfranchised. Processes should start right from now to ensure full participation," she said.