---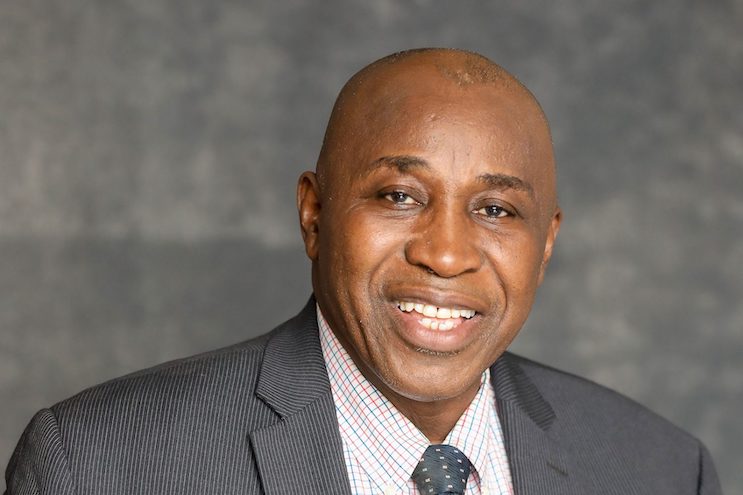 Honourable Adebola Rasheed Shabi representing Lagos Mainland 2, at the Lagos State House of Assembly is a first-term lawmaker under the All Progressive Congress (APC). The lawmaker has a wealth of experience in public service. Between 2003 and 2008, he served as Chairman of Lagos Mainland Local Government; he has also served as the General Manager of the Lagos State Environmental Protection Agency (LASEPA). In this interview with Ikeja Record's Abel Adekunle, he speaks on how these experiences will help him in delivering the dividends of democracy to his constituents.  
This interview has been edited for clarity and brevity.
---
Abel Adekunle: Can I meet you sir?
Hon. Adeola Shabi: I am Engineer Adebola Rasheed Shabi, the honorable member representing the good people of Lagos at the Lagos State House of Assembly, your house of assembly. I was born and bred in Lagos, Mainland. I attended an African church primary school; I went to Federal Government College Kano; from there I got a UN scholarship to study chemical engineering in Romania. I came back with a Master's degree in Chemical engineering; I have my second Master's degree from UNILAG in Environmental Management.
I was also doing a PHD program which I've deferred. I finished half of it before I had an accident, but I'm still going back to finish in the next two years.
AA: You are an accomplished professional. How did you get into politics?
HAS: Politics is not a profession, politics is to serve your people, to bring your vast experience back to your people, give back to your area.
The mentality of most Nigerians is about what you can get in politics but from where I grew up – I grew up abroad – and it's about what you can bring back to your people, and that's why I'm in politics. I've been bringing back my past experiences and when I was at the local government from 2003-2008 despite the fact that Former President Obasanjo withheld the allocation of Lagos state, we still did a lot of things.
I gave them over 65 bore holes, many roads were constructed, street lights, many schools were touched, even the library at St. Agnes was rehabilitated and the three canals around my local government: Iwaya canal, Abule Ijesha canal, Makoko canal. That was supposed to be the work of the state government but I embarked on it. I evacuated all the dirt in the canals to prevent floods and we improved on our waste collection too during my period at the local government.
This made the current President of Nigeria to employ me in LASEPA (Lagos State Environmental Protection Agency) and the first thing he said was "go and make LASEPA be the real EPA (Environmental Protection Agency)" and since I got to LASEPA we have changed a lot of things.
AA: What were some of your achievements at LASEPA?
HAS: Most of the policies they are using there are my babies. Most of the industries that turned to gas in Lagos State, reducing the pollution level.
It's not only air pollution we talk about when we talk about the emission from the generators, it can be water, surface, and underground pollution. The particles from the emission settle on water and pollute it.
During my time in LASEPA we came up with the first E-waste summit in Africa held at Lagos Oriental Hotel in 2011/2012 and we've been sensitizing Lagosians. We are the first state in Nigeria to have the policy and regulation in Nigeria on E-waste. The policy was initiated by me and sponsored by MTN.
It is all about experience. It is until we get to that stage in this country that this country will move forward. For instance when Asiwaju Bola Tinubu said he wanted to be President, he had been thinking and strategizing on how he will make this country better; and when the time came he emerged and at the end of the day God vindicated him and he won the election.
Anybody can stand up and say they want to be the next president of Nigeria but the real question is, what do you have to offer the country or is it just emulating the way things are in other countries forgetting the fact that what is applicable in other countries is not necessarily applicable here. This is what most people don't understand and when they bring the technology, they have in other countries the question remains, is our environmental standard conducive for the technology that is brought in?
We sent some young ones for solar panel training and I told them I'm going to encourage them to start the business by installing the solar lights where you have darkness. Where the state government isn't forthcoming, the representative should be able to provide. I promised them at Alagomeji that before the year runs out I will buy this solar panel and give it to them. I believe in something and that is simply the fact that we come into this world with nothing and the only thing we're allowed to leave with is a good name and I want to leave this world with the same good name my father left with.
AA: Would you be pushing for a bill to bring back Saturday environmental sanitation?
HAS: Yes. I'm going to raise a bill on that. As I said, I'm an environmentalist. The rationale when the then governor canceled it was that three hours in a day, people are losing money, not thinking that when you have public holidays they are also losing money. The money they lose in a full public holiday, isn't it more than three hours?
When we had environmental sanitation day, Lagos was clean and you spent less on your health; you spend a lot more on health when your environment isn't clean.
And part of the sanitation is that I'm going to raise the bill that we need to go back to the old system where the local government authority was involved in clearing drainage channels in their various localities. In the past there were environmental officers to fumigate the environment to prevent pests and insects unlike today simply because we've not done what we ought to do. I will come out with a bill soon on that and it's going to be before the year runs out and I'll definitely lobby some of my new colleagues before the bill gets to the people.
AA: What word do you have for your constituents?
HAS: The young ones should be more proactive and stay out of trouble and should make sure to abstain from drugs as there is nothing profitable in drugs and it would only destroy your life.