---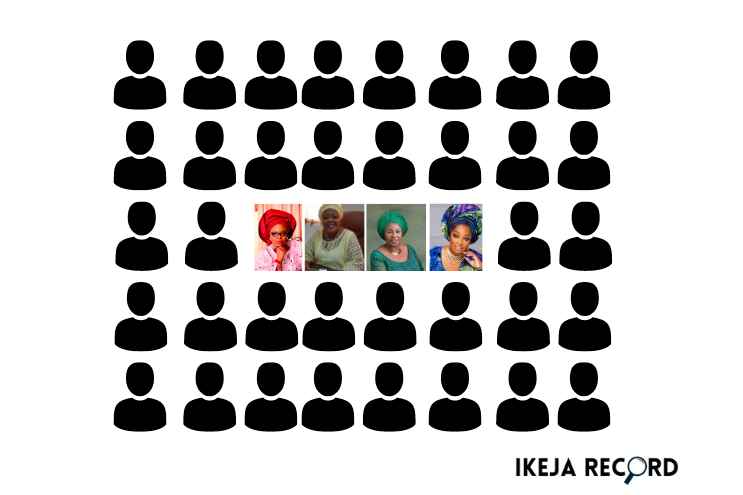 The dearth of women in Nigerian politics is a tale as old as taxes. One analysis puts the number of women who have been elected into Nigeria's National Assembly at 157, compared to 2,657 for men.
In Lagos, the country's commercial capital, the story is not much different. Despite being elected as deputy governors, women continue to play a tiny role in state politics. Nowhere is this as stark as the State House of Assembly. Out of 40 legislators in the recently installed 10th House of Assembly, only four are women.
But who are these women? How did they gain access into the 'men's club'? What can we learn from them?
Fighting for power
Hon Mojisola Meranda, 42, is the APC lawmaker representing Apapa 1 and the Deputy Speaker of the House.
According to one account, she was born into the Akapo family in Lagos. Her father was the late Chief Taoreed Akanni Lawal Akapo, a legislator at the local level before he became the Ojora of Lagos. Her mother is said to hail from the popular Oniru family.
She started her political career as a personal assistant to Dr Olumuyiwa Gbadegesin, who was a senior special adviser on Information Technology during Bola Ahmed Tinubu's first term as Lagos Governor. She moved with Dr Gbadegesin when he was deployed to the Land Information System Support Unit, where the latter served as the director under the office of the Surveyor-General.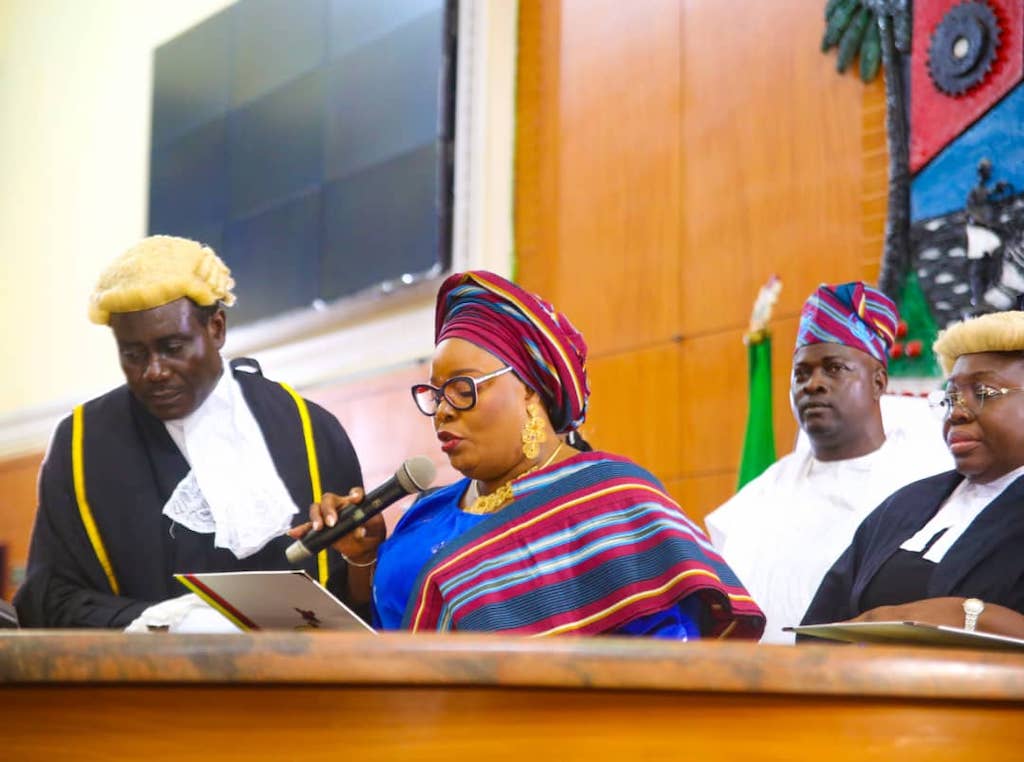 After a brief stint in the oil and gas industry, she served the Apapa local government between 2008 and 2014, first as a senior special adviser to the local government chairman, Hon Ayodeji Joseph, and then as supervisor for health. She was first elected into the House in 2015 and has served as Chief Whip.
Popularly called 'MJ' by friends and close associates, her journey into politics, according to her own telling, was inspired by a need to influence people's lives positively. But she has faced discrimination due to her gender. "The way people look at women in power," she said in an interview. "When we have some issues to discuss and you hear statements like 'se bi obinrin le yin' (aren't you just a lady?)."
A staunch believer in the Bola Ahmed Tinubu presidency, Hon Meranda also believes that for women to achieve equal representation in politics, they must be educated of their parallel importance in the political system.
Certificate triumph
Hon Sangodara Rotimi, 59, is the APC lawmaker representing Surulere II.
In 2022, she was involved in a certificate forgery case. A lawmaker in the House since 2015, Hon Rotimi claimed to have obtained a diploma in banking from the Lagos State College of Science and Technology (now known as Lagos State Polytechnic) and a Higher National Diploma in Business Administration from Yaba College of Technology. The latter institution has since denied that it awarded Hon Rotimi a certificate.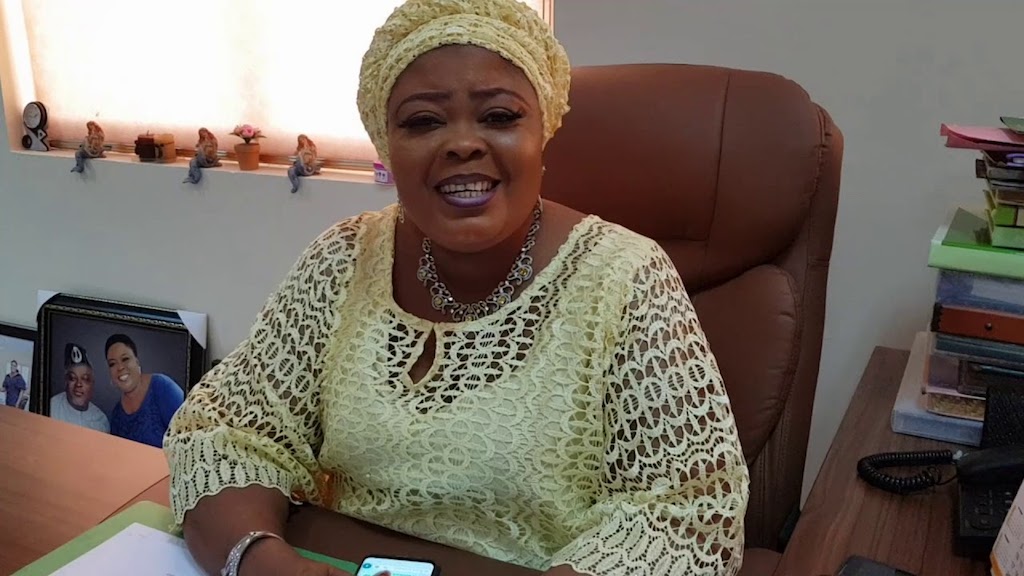 In January, a Federal High Court sitting in Ikoyi ruled that Hon. Rotimi "attended and obtained qualifying certificates for all levels of her education," quashing the forgery case. Elated, she described the victory as an act of God.
Hon Rotimi has served as the deputy minority Chief Whip of the House and has received several awards for public service, including from the Rotary Club of Nigeria and Christian Ladies League, according to her profile on the House's official website.
Dark horse
Hon Foluke Osafile is the Labour party lawmaker representing Amuwo Odofin in the House.
Before venturing into politics, Hon Osafile was an ordained Christian minister. But she wanted to do something on a "larger scale."
The March elections were terrifying for her, she said in an interview after her victory. "Everything was all about money and it wasn't encouraging," she said.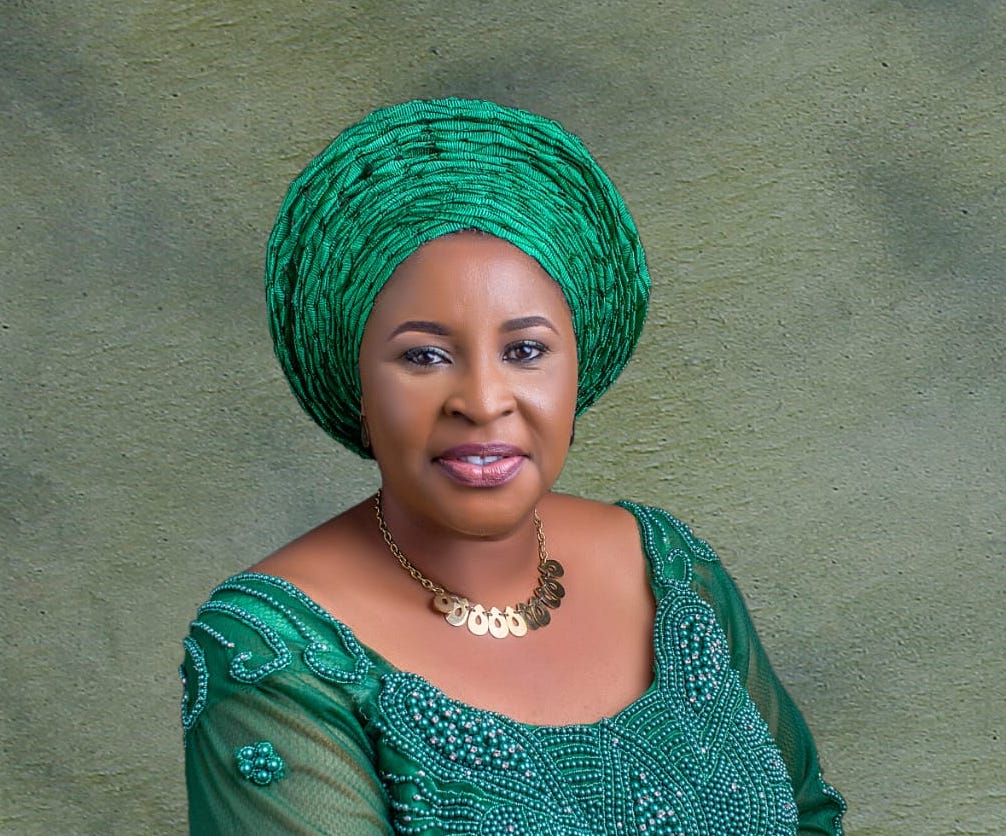 She also experienced a number of verbal and physical assaults. "Some places were declared no-go areas," she said. "The challenges were there up until the election day but we fought the war. It was like a war, although we had prepared our minds for it. We succeeded in Amuwo Odofin irrespective of the intimidation."
A new kid on the block in terms of legislative matters, Osafile has vowed to ensure members of her constituency fully participate in her legislative career. "It is not going to be a government thing or their thing; this time around, it is going to be our thing," she said after her inauguration.
She has a Twitter account which is regularly updated with her activities and her enthusiasm is infectious.
Royal connection
Hon Omolara Oyekan-Olumegbon is the APC lawmaker representing Lagos Island I in the House.
A first-term lawmaker, Hon Oyekan-Olumegbon is the daughter of the late Oba of Lagos, Oba Adeyinka Oyekan and wife of the late Olumegbon of Lagos, Chief Fatai Lawal.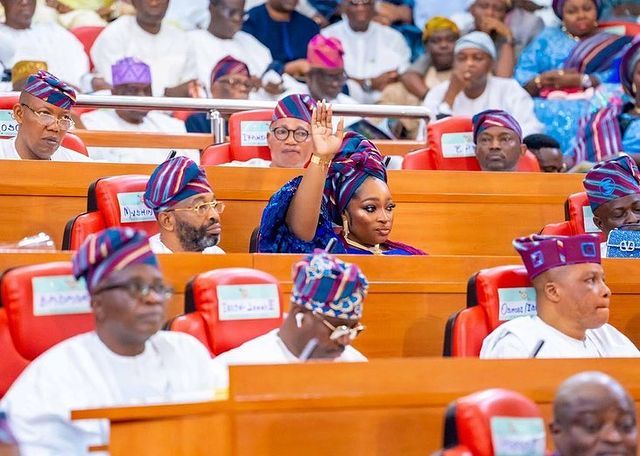 She holds degrees in Sociology from Bowen University and International Relations and Strategic studies from the Lagos State University, according to a Facebook bio.
In 2015, she was sworn-in as the Executive Secretary of Eti-Osa East Local Council Development Area.
After her inauguration into the House, she promised to "focus on agriculture and artificial intelligence."