---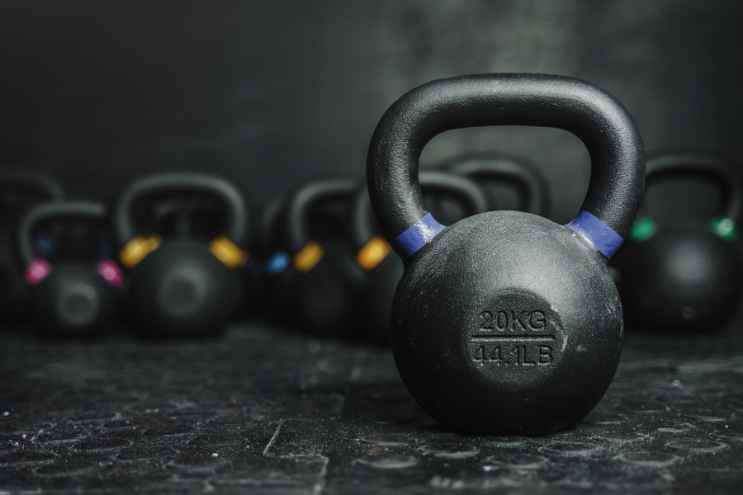 Bayo Omoluabi, a gadget dealer who started his fitness journey in Ilorin before relocating to Lagos, didn't want to slack on his routine. So, he decided to find a gym close to his office in Ikeja.
While comparing the subscription fees in Lagos to Ilorin, Omoluabi realised that it was three times more expensive. But there was more sophisticated equipment to work out with. "Now, I think I am getting value for my money," he told The Record.
Like Omoluabi, many people in Ikeja are looking for a gym that fits their needs. Here are a number of fitness centres in and around Ikeja.
This is a popular fitness centre in Lagos that prides itself as a 360 health and wellness company. iFitness has several branches in Lagos, both on the mainland and the Island and also in Abuja.
There are three iFitness branches in Ikeja: Opebi, Ikeja GRA, and Acme Road.
Opening hours: During the weekdays, this gym is open from 6am to 9pm. It is only open on Saturdays from 7am to 8pm and closed on Sundays. It is also open on all public holidays, except January 1, December 25 and 26.
This is a health club situated off Allen Avenue, Ikeja. This club is not just a gym with modern workout equipment; it also has a spa for health treatment. There is a swimming pool and facilities for squash, tennis, ping pong, volleyball and basketball.
Opening hours: The gym is open from Monday to Friday from 6am to 9pm, while on Saturday, it closes by 8pm. On Sundays, it is open around 10am. and closes by 8pm.
They also have personal trainers for weight loss or body-building.
3. Fitness Options
This gym is located inside the Lagos Airport Hotel at Obafemi Awolowo Way, Ikeja. They have two other branches in Surulere and Victoria Island.
Fitness Options has a strength and free weight room, a dance and aerobics room, and a professional fitness instructor to guide gym members.
Opening hours: It is open from Monday to Saturday from 9am to 7pm, and closed on Sundays.
This is a gym centre with skilled personal trainers on the ground to assist you with your fitness goals. It is located at Opebi. They have a spacious workout area for aerobics, boxing, kickboxing, and table tennis and also a spacious car park.
Opening hours: This gym is open from Monday to Saturday, 6am to 9pm and it is closed on Sundays.
This gym is quite a special one as they also hold online classes for members to train in the comfort of their homes. It is located at 5, Oliyide Street, off Toyin Street, Ikeja.
They have group exercise classes, such as Zumba, Step, and Taebo. With a Gym membership worth N25,000 in a month, you can have access to a suite of body-building training.
This gym doesn't only offer fitness training but also specialty fitness classes such as yoga, dance classes, martial arts (karate, judo), corporate wellness programs, in-home, on-site or off-site training.
It is located at Talabi Street, Adeniyi Jones, Ikeja and it is rated 9th hidden gem by the Top-rated online, with a 4-star rating and 26 reviews on Google Maps.
Opening hours: From Monday to Friday, the gym is open to members from around 6am to 8pm, while on Saturdays, it closes by 1pm and is closed on Sunday.
This gym is owned by a female professional exercise instructor. If you are a woman who wants to feel comfortable with having a personal female trainer or prefers a gym where the majority of the members are women, this is the gym for you.
It is located at 50, Hakeem Balogun Street, Alausa, Lagos.
8. Fitness Effects
This gym is located at 77 Opebi Road, Ikeja and is open from Monday to Saturday, 6am to 9pm.
They also offer online workout classes, and physical training sessions for both individuals and groups.
This gym is a subsidiary of BNatural Med Spa, which is located at 11, Oduduwa Way, GRA, Ikeja and is open from Monday to Saturday from 7am to 8pm, and on Sundays from 12pm to 6pm.
10: Evolutions Beauty Spa & Fitness Centre
From its name, you can already guess the services provided in this fitness centre. Aside from offering spa and salon services, this centre is also a gym space and fitness facility.
It is located at 7, Kafi Street, By IGI, Alausa, Ikeja.