---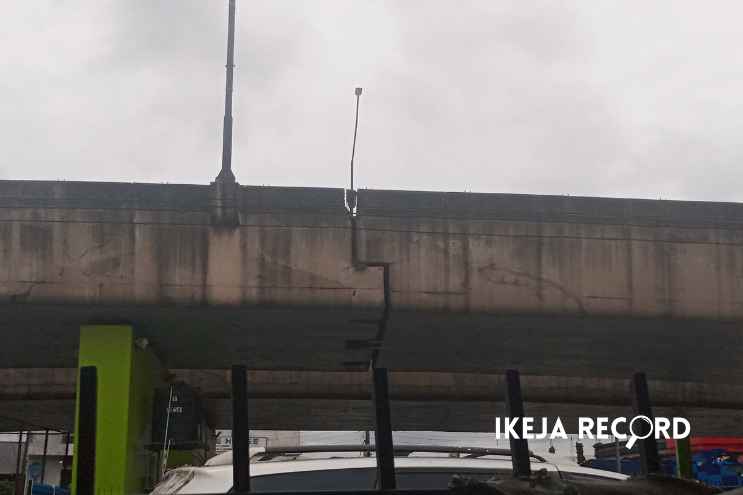 A segment of the Dorman-long bridge in the Jibowu-Ojuelegba axis has suffered some damage.
The Dorman-long Bridge connects Ikorodu Road to Western Avenue.
While the damage hasn't disrupted the flow of vehicle traffic on the flyover, local residents described the damage as a cause for concern.
Government authorities, including representatives from the Lagos State Ministry of Works and Infrastructure, were said to have inspected the site on Saturday and earlier this morning.
A resident, Mr Isa Oyedele, who spoke with our reporter, said the government officials were present to assess the structural stability of the affected portion and the safety of the rest of the flyover.
He noted that they were assured that the damaged section would be addressed promptly.
In a statement on Monday, the Federal Ministry of Works said it was aware of the situation.
"In response to this, the Lagos State Field Headquarters Engineers led by the Federal Controller of Works of the Ministry on Monday 18th September, 2023 inspected the bridge to ascertain the veracity of this claim," the statement signed by the Federal Controller of Works in Lagos, Engr O.I. Kesha, said.
"During the inspection, it was discovered that this section of the bridge is in good condition as the bridge bearings at that location and all other locations along the bridge were noticed to be in healthy and serviceable conditions & only a negligible portion of the parapet wall was found to be damaged and this does not affect the structural stability of the bridge.
"To this end, we wish to inform the general public that the Dorman-long bridge is in good condition and fit for use. Thus, the general public should put their mind at rest and continue to enjoy the use of the bridge with peace of mind."