---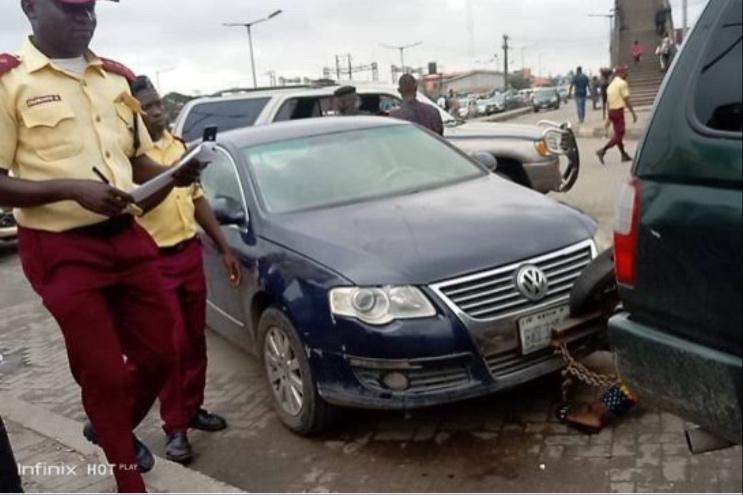 A driver in Ogba, Lagos, has been nabbed by operatives of the Lagos State Traffic Management Authority (LASTMA)for causing a fatal accident which resulted in the death of a passerby.
LASTMA's Public Affairs and Enlightenment Department Director, Mr. Adebayo Taofiq, who stated this in a statement said that the tragic accident occurred near Yaya Abatan by College Road in Ogba, Ikeja.
"Preliminary investigation revealed that the driver of an unregistered white Mercedes Benz (CLA 250) car lost control as a result of overspeeding and hit an innocent passerby who died instantly.
"LASTMA personnel apprehended the driver while running away after he saw that the innocent passerby had died as a result of the accident," Taofiq said.
LASTMA Commander in Agege (Iju-Ifako axis), Akinola Ganiyu, who led the agency's rescue team, revealed that the driver was handed over to the police from Area 'G' Police Command, who were also present at the accident scene, for further investigation.
"While the vehicle was immediately cleared off the road for free vehicular movement, members of the deceased family later came and removed the corpse," Ganiyu said.