---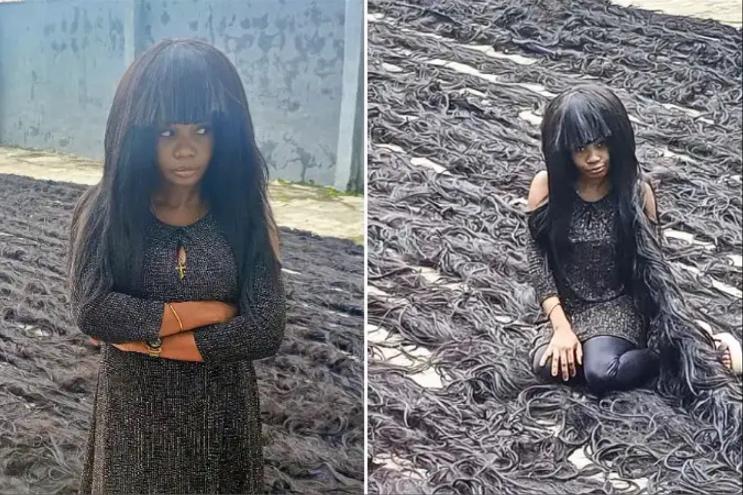 Helen Williams, a wigmaker from Lagos, has made history by crafting the world's longest handmade wig measuring an impressive 351.28 meters (1,152 ft 5 in).
The Guinness World Records recognized her accomplishment on its official X (formerly Twitter) account.
She spent 11 days and over two million naira (£2,031; $2,493) creating this remarkable wig.
The Lagos wig maker constructed the underlay with wig-cap netting and black fabric attached to a bicycle helmet, using 1,000 bundles of hair, 12 cans of hair spray, 35 tubes of hair glue, and 6,250 hair clips.
Despite her eight years of experience as a professional wigmaker, she confessed that the process presented unique hurdles.
"Finding the materials to make the longest wig was not an easy task. At some point, I felt exhausted. However, friends and family encouraged me. I did not want to let them down, so I maintained my focus. The outcome is the longest handmade wig in the world," Vanguard reported her saying.
One significant challenge was finding a suitable space for accurate measurement, as all other venues fell short."
Ultimately, Helen chose the Lagos–Abeokuta Expressway, a lengthy road connecting Lagos and Abeokuta, to showcase and measure her record-breaking creation.