---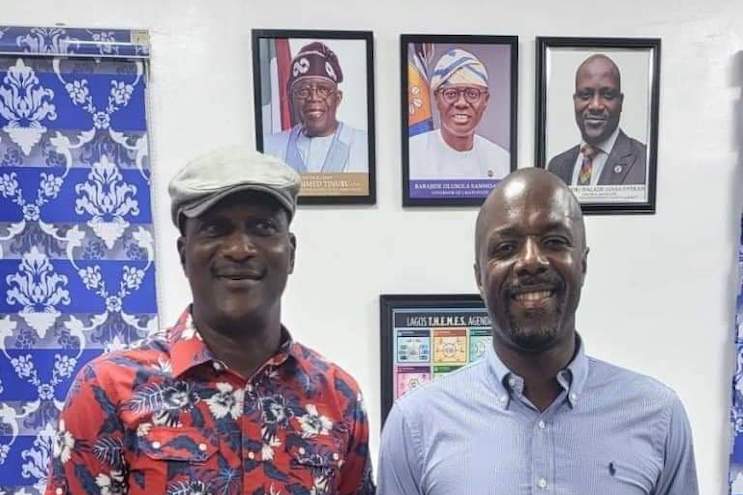 This is a statement culled from the Lagos state government official Facebook page. The original story can be read here.
The Lagos State Neighbourhood Safety Agency (LNSA) is set for an International Exchange programme on Community Policing with the Gambia.
Prince (Dr.) Ifalade Oyekan, FISN, the General manager of LNSA disclosed after he met with a delegation from Gambia led by a Security Consultant and son of the former President of the country, Mr. Omar Jawara at the Headquarters of the Agency at Bolade Oshodi.
Welcoming the delegation to the Agency, Oyekan said that the visit is a sign that Governor Babajide Sanwo-Olu is doing something unique and commendable in Lagos State.
He said, "This is why our brothers across borders are here to exchange ideas with us. I can assure you that Mr. Governor will graciously do anything to make Lagos the cynosure of all eyes by providing a safe environment for residents and a conducive atmosphere for business and leisure".
The General Manager said the exchange programme will benefit the two entities as they share experiences, while assuring Lagosians of the Governor's commitment to a safer and more secure Lagos State.
In his remark, Mr. Jawara expressed delight in the Agency's pioneer work in Community Policing in Africa, just as he commended the Governor of Lagos State, Mr. Babajide Olusola Sanwo- Olu's effort at making Lagos safer and more secured.
He said, Gambia as a West African country, has a lot in common with Nigeria and is interested in establishing a symbiotic relationships with the State to tap into the affinity to make the country more prosperous.
"Nigeria and Gambia will be the better for it if we collaborate," he said.