---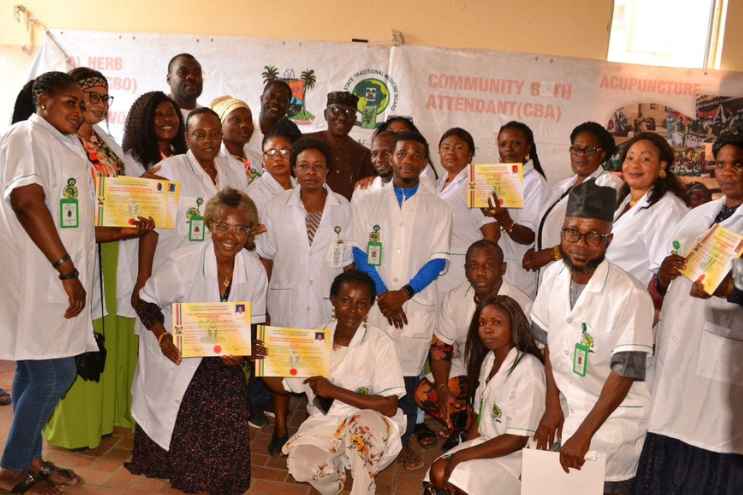 This is a statement culled from the Lagos state government official Facebook page. The original story can be read here.
The Lagos State Traditional Medicine Board (LSTMB) has completed its six-week orientation programme for another set of traditional medicine practitioners.
The training programme, designed to equip participants with the necessary skills and knowledge to excel in the field of traditional medicine, was completed on Thursday, 17th August 2023.
The Registrar of LSTMB, Mr Babatunde Adele, congratulated the newly trained traditional medicine practitioners on the successful completion of the six-week orientation programme, saying that their commitment to learning and dedication to traditional healing will undoubtedly make a positive impact on the health and well-being of individuals and communities.
He said: "Throughout the programme, participants delved into the rich traditions and practices of traditional healing, exploring a wide range of topics, including the principles of traditional medicine, herbal remedies and acupuncture.
Practical training sessions provided hands-on experience, ensuring participants developed a deep understanding of traditional healing methods".
"Leading traditional medicine practitioners, who served as mentors and lecturers, generously shared their expertise with the participants.
The mentorship programme fostered a holistic approach to healthcare, ensuring that graduates are well-prepared to serve their communities with compassion", he added.
The Registrar averred that those who completed the programme have earned a recognized certification that would open doors to exciting career opportunities in the traditional medicine field.
He also invited individuals who are interested in traditional medicine to contact the Traditional Medicine Board via 09164754360 or 0815 702 5186 to learn more about the transformative orientation programme and to secure a place in future training programmes.