---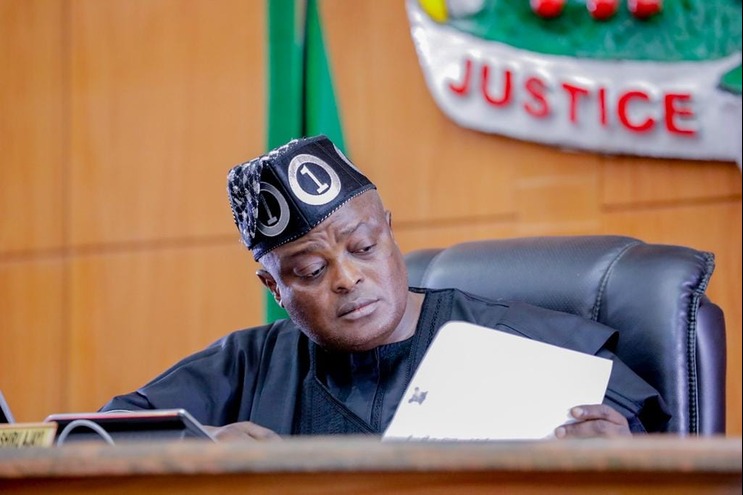 The Lagos State House of Assembly has demanded for identities of five out of the six Cabinet Nominees sent by Governor Babajide Sanwo-olu.
At a sitting presided over by Speaker Mudashiru Obasa, the Clerk of the House, Barr. Olalekan Onafeko, had read a letter before the lawmakers quoting the governor as seeking the confirmation of a commissioner-nominee and five nominees in the position of special advisers.
However, the letter only named the commissioner-nominee as Mr. Abiodun Ogunleye, while the identities of the nominees for the position of special adviser were not mentioned making the House resolve to write back to the governor for clarifications.
The Speaker of the house while agreeing with the lawmakers that names should be attached to the letter, said: "it is necessary for us to know who and who would become part of the cabinet."
Earlier, the Deputy Majority Leader of the House, Hon. Adedamola Richard Kasunmu, observed that the letter did not follow the usual procedure of revealing the identities of the nominees.
"Thus, the process of not mentioning the names seems like coming through the backdoor," he said.
He was corroborated by his colleagues, Hon. Ladi Ajomale and Hon. Owolabi Ajani, who noted that the previous lists from the governor had details of the nominees and that this made the screening by the ad-hoc committee easy.
"But in this case, it is only the commissioner-nominee that had a name attached to it and this is surprising. Maybe we should also pass information to the governor that the names should be specified," Ajomale stated.